'Pulp Fiction' Dance Scene Made Uma Thurman 'More Afraid Than Almost Anything'
The iconic dance scene in Quentin Tarantino's 1993 movie, Pulp Fiction — which we count as one of the coolest movies of all time — really intimidated Uma Thurman who played the memorable character of Mia Wallace. Find out why the thought of shooting the dancing scene opposite John Travolta (Vincent Vega) once terrified Thurman, now 49. 
When Pulp Fiction premiered in theaters on Sept. 23, 1993 (Happy anniversary, Pulp Fiction!), Thurman was 23 years old and had 14 acting roles on her résumé including 1991's Robin Hood and 1988's Dangerous Liaisons, according to her IMDb page. So, while she wasn't exactly a newbie, she hadn't really experienced major success yet. 
Everything changed with Pulp Fiction.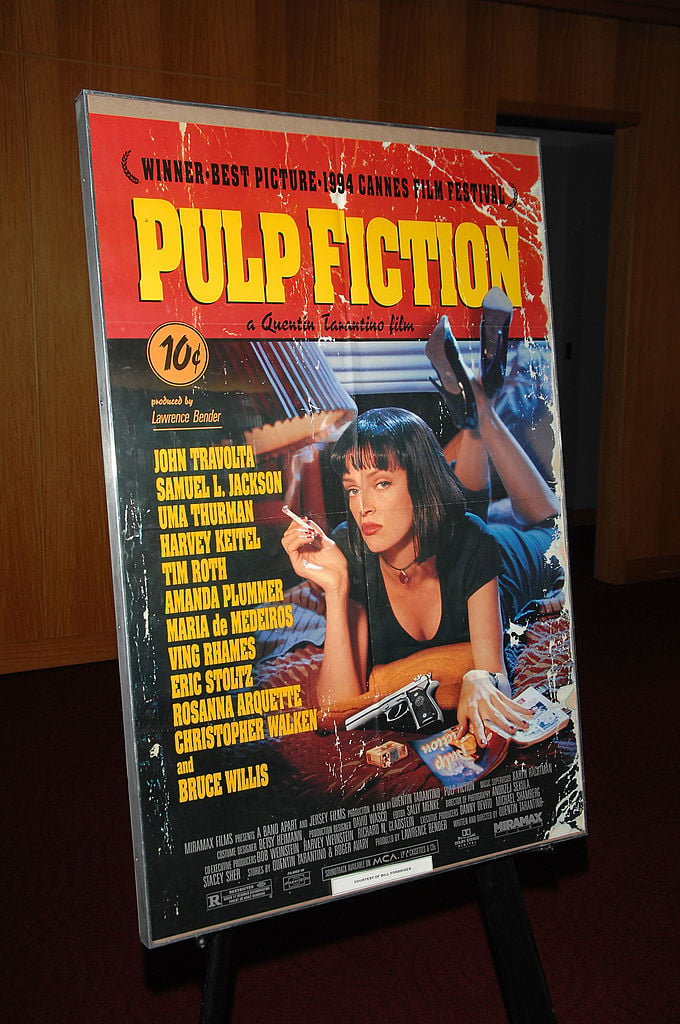 The Tarantino drama became very successful and proved to be such a big hit with audiences it made $214 million in gross sales worldwide. The movie contributed to Thurman's current net worth of $45 million — learn the net worths of the rest of her Pulp Fiction co-stars here —  and helped make Tarantino worth $120 million today. 
Uma Thurman 'was more afraid of the dancing than almost anything' 
When it came time for Thurman to do the Twist during a dance competition with Travolta at the fictional restaurant, Jack Rabbit Slims, the actress revealed she had been terrified of filming the now-iconic scene. 
Earlier this year during a keynote speech at the Series Mania Festival in France, Thurman said she dreaded the idea of filming the dancing scene, according to Variety.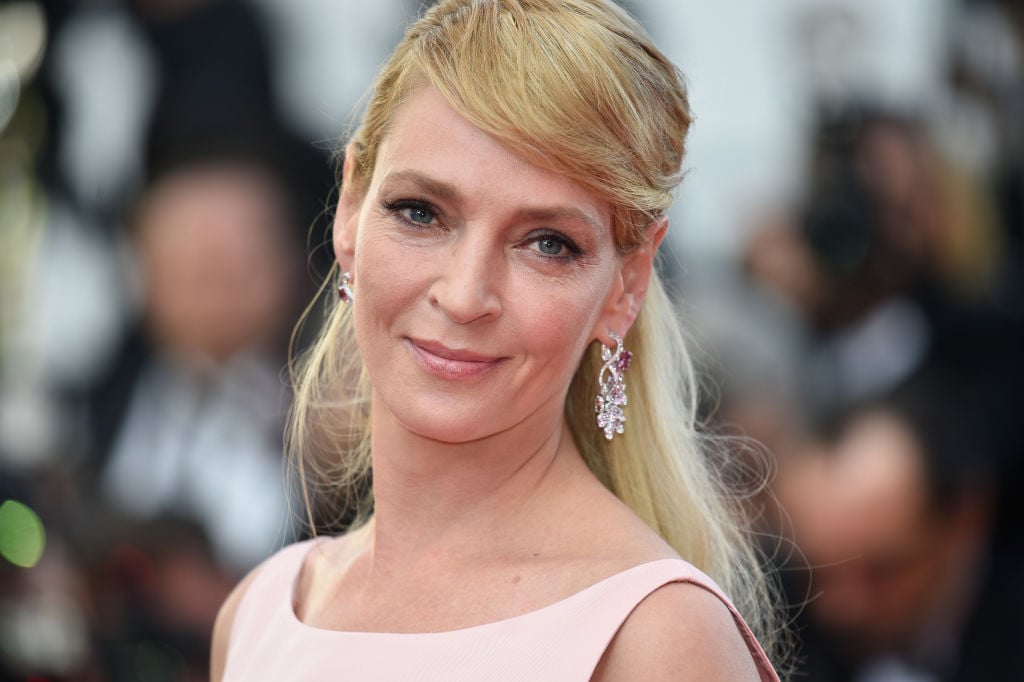 "I was more afraid of the dancing than almost anything because it was exactly to my total insecurity," Thurman said before adding, "Being big and awkward and still quite young then."
She continued, saying it turned out to be fun a scene to film.
"But once I started dancing I didn't wanna stop, so it was a dream come true," Thurman said.
John Travolta taught Thurman the dance moves
In a 2013 oral history of the movie by Vanity Fair, Thurman said she had been so nervous about the dance number because she "was so awkward and embarrassed and shy." 
While she recalled her nerves, Travolta remembered Tarantino wanting the do the Twist and him feeling confident that he could deliver thanks to a childhood memory. 
"Quentin [Tarantino] recommended the Twist. And I said, 'Well, Little Johnny Travolta won the Twist contest when I was eight years old, so I know every version," the now 65-year-old actor said.
He continued, saying he discussed other dance moves with the director.
"I said, 'There was the Batman, the Hitchhiker, the Swim, as well as the Twist.' And I showed them to him, and he loved them. I said, 'I'll teach Uma [Thurman] the steps, and when you want to see a different step, call it out,'" he recalled. 
So, that's how Thurman came to learn the steps for the scene set to Chuck Berry's "You Never Can Tell."
Uma Thurman almost didn't take the role
Today, it's hard to imagine anyone other than Thurman as Mia Wallace. But as the actress told Vanity Fair, she had reservations about joining the cast of Pulp Fiction.
"I wasn't sure I wanted to be in the movie," Thurman said. The drugs and profanity weren't the issues but rather the rape of her fictional husband, Marsellus Wallace (Ving Rhames) — she referred to it as "pretty frightening" — that gave her pause.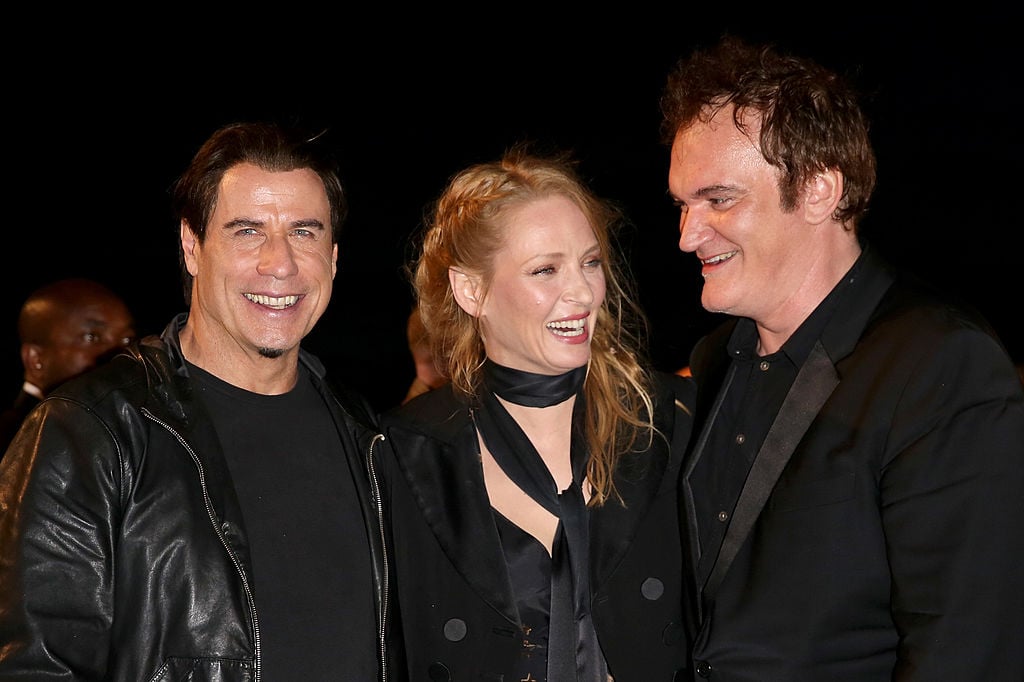 Ultimately, Tarantino convinced her to take the part and today, Thurman can't believe she didn't agree to the role right away. "No one could believe I even hesitated in any way. Neither can I, in hindsight," she said. 
Now, 26 years later, Thurman looks back on the making of the iconic film with the occasional throwback Instagram post like the one she shared with her followers in June.