'Punky Brewster's' Darkest Episode Was Suggested By a 7-Year-Old Fan
The Punky Brewster reboot is coming soon to Peacock, which means it's the perfect time to revisit the original series. Punky Brewster was a primetime sitcom for kids that premiered on NBC in the fall of 1984.
It told the story of eight-year-old orphan Punky (Soleil Moon Frye) and Henry (George Gaines), the cantankerous old apartment manager/photographer who took her in.
Even though the show was for kids, Punky Brewster often featured very dark storylines. And their darkest episode ever was the result of a contest won by a seven-year-old fan.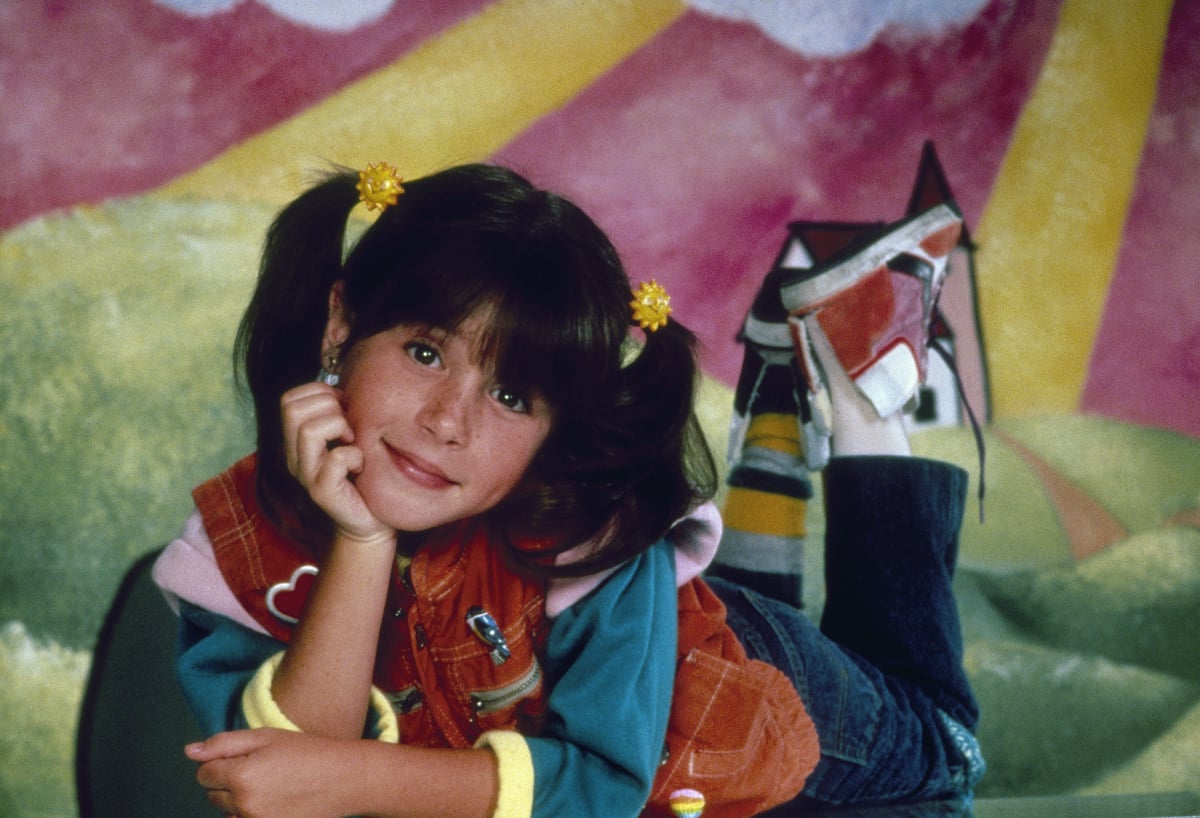 NBC created 'Punky Brewster' because of an FCC mandate
Punky Brewster was the first primetime sitcom made from a kid's point of a view for a target audience of kids under the age of 12. But there was a very specific reason why it aired in primetime instead of on Saturday mornings.
According to Mental Floss, NBC created the series to help satisfy a Federal Communications Commission mandate. The mandate stated that early-evening programming on the broadcast networks had to be either news-oriented, like 60 Minutes. Or, the programming had to be "somewhat educational."
As a result, Punky Brewster covered some serious topics that didn't usually appear in children's programming. One episode involved sleeping pill addiction, another featured missing kids on milk cartons. There was also an episode about child molestation, one about a serial killer, and another about the Challenger space shuttle disaster.
But for most fans, the darkest episode of the series came during season 2. The episode titled "Cherie Lifesaver" aired on January 19, 1986. And the storyline was the result of a contest won by a seven-year-old.
Soleil Moon Frye and the cast received 10,000 letters a week
Punky Brewster was not a ratings juggernaut with general audiences. But, for kids ages two through 11, it was the go-to show on Sunday nights. And when kids weren't watching Frye and her castmates, they were writing them letters.
The show received about 10,000 letters each week in fan mail, with kids asking Punky for everything from advice to a signed picture.
RELATED: NBC is Rebooting 'Punky Brewster' For its Streaming Service
Related post url: 
"A lot of times, kids would talk about what they wanted to see Punky do," executive producer Rick Hawkins explained. "I'm pretty sure the idea came from David (Duclon, the show's creator) to have a contest and get kids to submit an idea. We'd pick one and build a story around it."
To promote the second season of Punky Brewster, the series aired a commercial in September 1985 that called for story submissions from kids under the age of 12. A seven-year-old boy named Jeremy Reams ended up winning. And the show ended up being one of the most memorable Punky Brewster episodes ever.
The darkest episode of 'Punky Brewster' featured an infamous encounter with a refrigerator
Reams submitted his idea for the episode that would eventually become "Cherie Lifesaver" after brainstorming with his nine-year-old sister.
"There was an ad on the show. "Hey, send us your ideas!" That kind of thing," Reams explained. "I was 7, and my sister was a couple of years older, and we watched the show religiously. She wanted to do it, and I'm the little brother, so I wanted to do it, too. So we sat at the kitchen table and thought about it."
Reams recalled that his idea was about learning CPR in school. Then, the kids would get off the bus, "and they'd see an elderly woman or someone who needed it." Reams noted that "the fridge was just how they presented it."
The writers ended up turning the episode into a story that involved a small child nearly suffocating to death in an abandoned refrigerator. Hawkins says that came out of research they had done where they learned that "an alarming number of kids had suffocated in an old fridge or freezer."
"The government had passed laws as early as the late 1950s to ban manufacturing a fridge you couldn't open from the inside. But in low economic neighborhoods, the old ones were being tossed out in vacant lots. They lasted forever," Hawkins explained.
The Punky Brewster reboot premieres on Peacock on February 25. The original series is also available on the streaming platform.