'Purple Rain': Prince 'Saved' Apollonia While Filming Iconic Lake Minnetonka Scene
Prince's former 'Purple Rain' co-star Apollonia Kotero once recalled how he came to her rescue on set.
On June 7, Prince fans celebrated what would have been the musician's 63rd birthday. The late singer received tributes from his friends and peers such as Sheila E., and Alicia Keys shared a cool story about working with him at Paisley Park.
Though Prince is revered for his musical talents, no one can forget his first foray into film: Purple Rain. The movie earned him an Oscar and featured many iconic scenes, including a few with his co-star, Apollonia Kotero. She once described her experience shooting that Lake Minnetonka sequence, and said he wound up "saving" her.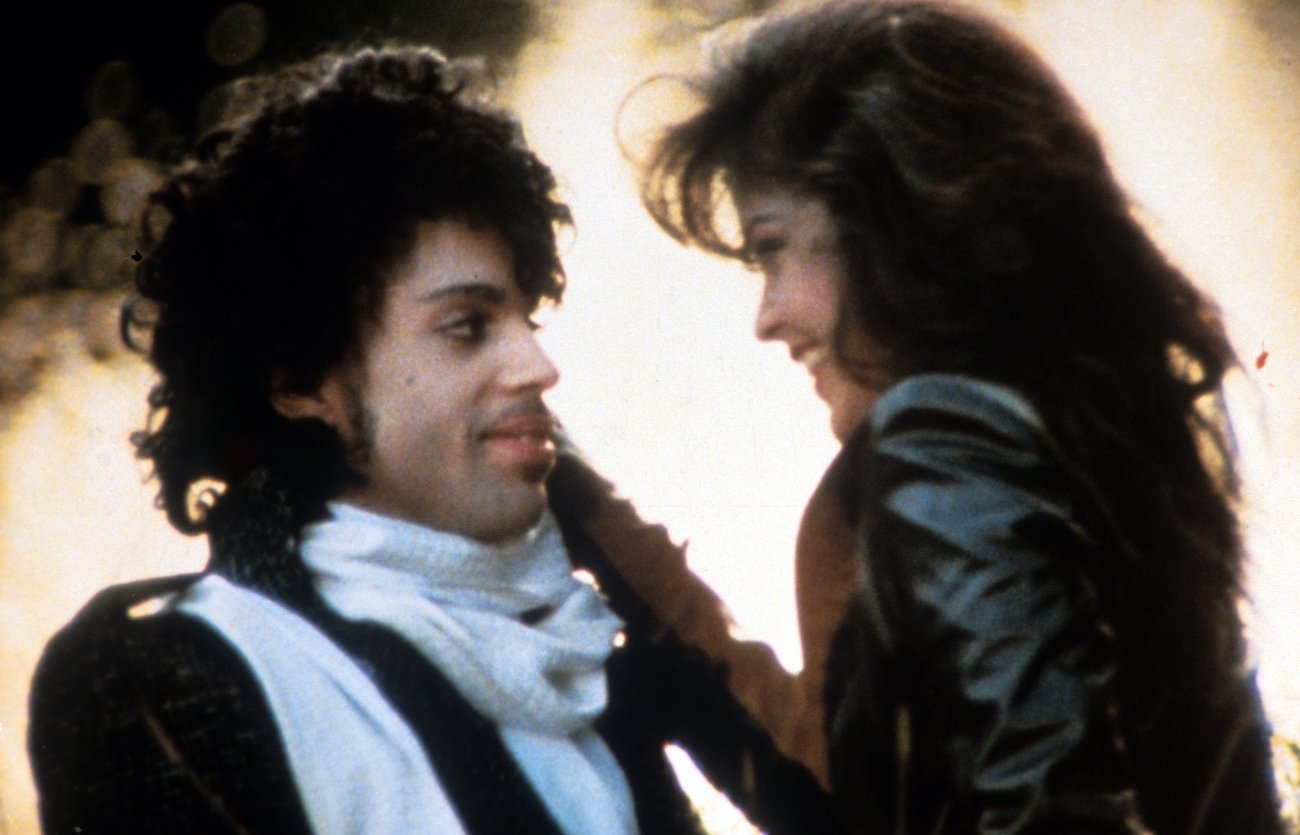 Apollonia Kotero played Prince's love interest in 'Purple Rain'
Released in 1984, Purple Rain followed The Kid (Prince), a young Minneapolis musician with ambitious dreams and a troubled home life. When he meets newcomer Apollonia (Apollonia Kotero), they engage in a tumultuous romance that changed his life. Off screen, the role thrust Apollonia into the spotlight and many fans suspected she and Prince had a love thing in real life.
The pair had a chemistry that reached audiences. When Purple Rain arrived in theaters, The Hollywood Reporter raved about the duo: "The charismatic Prince and strikingly attractive Apollonia Kotero as his love interest are (in the best traditions of musicals) a pair you root for."
Their motorcycle rides, their spats, the SLAP, and the performances from Apollonia 6 are among the most memorable bits that feature Prince and Apollonia together. But most fans will forever remember when The Kid tricked her into going into the lake.
Apollonia had hypothermia during 'Purple Rain' shoot
Back in 2013, Kotero did an interview with Minneapolis' Local The Current where she discussed her role in Purple Rain. When she landed the part, she knew in advance she'd have to strip that there would be a scene at a lake. Fans know it's the one where The Kid tells Apollonia to purify herself in the waters of Lake Minnetonka. And it was freezing cold in the water that day.
Kotero recounted how it snowed the night before the "Lake Minnetonka" scene, and the stuntman in the water had to catch her due to the mud and ice. They shot it four times, and at one point, she said she broke some ice. Remarkably, the first take is the one shown in the movie.
After the fourth shot, however, they placed Kotero inside a tent to warm up and recover. That's when the on-set nurse discovered she had hypothermia.
"All I remember is everything started to fade to black, and she said, 'She's going into hypothermia, we have to call the ambulance.' And I just thought to myself, oh no, god, I don't want to die now! I want to finish this movie," Kotero told The Current. "And I could hear, just in the distance, her voice, she was panicking, and I just started to fade out."
Kotero said Prince helped 'save' her
While the nurse tended to Kotero's medical emergency, word got back to Prince. Her consciousness faded in and out, but she noticed he appeared inside the tent.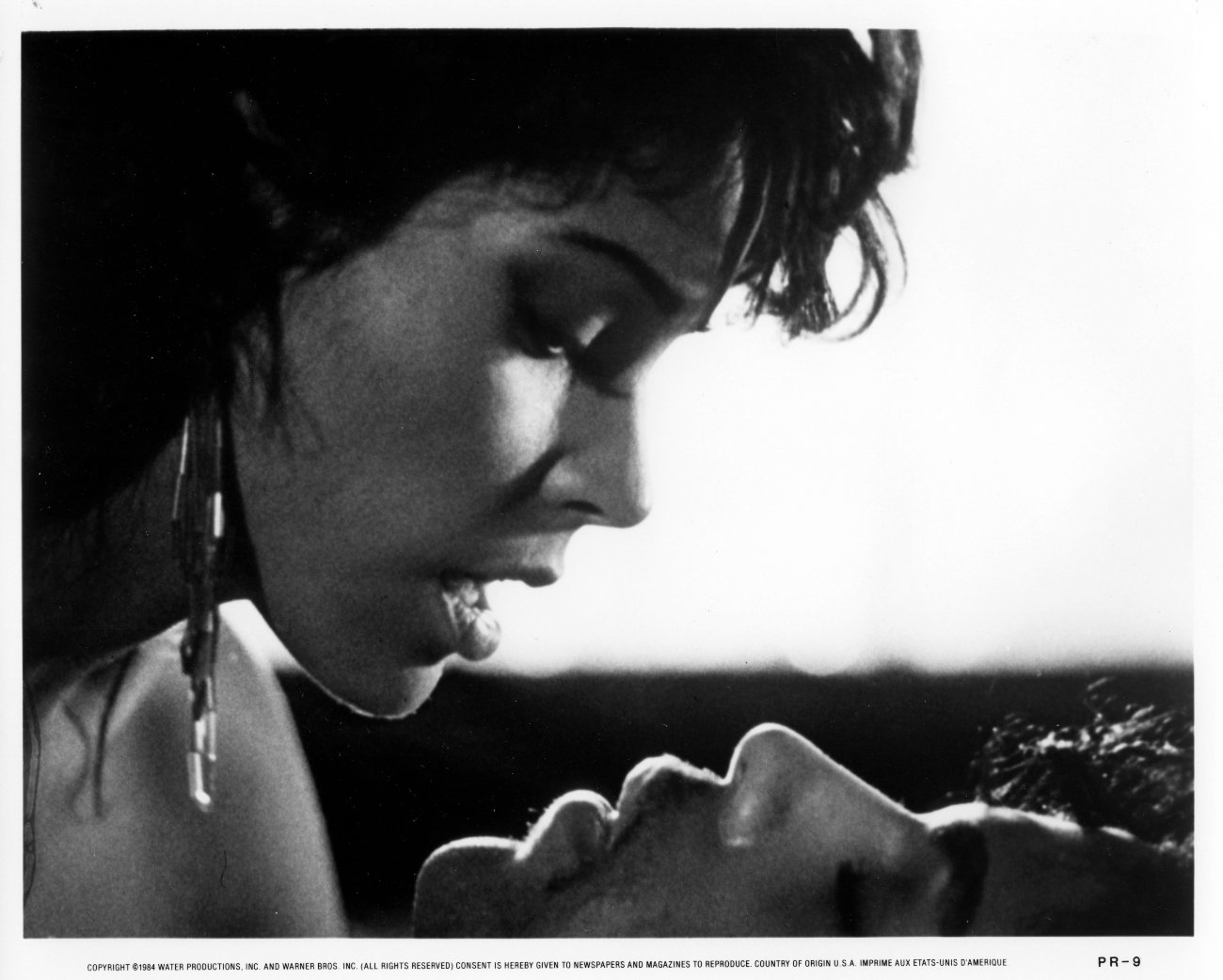 "I'm a fighter, I'm strong, I can do this. And then Prince came in, because I remember feeling his warmth, he held me, and he says, 'Please don't die. Please don't die, Apollonia.' And his voice kind of cracked," said Kotero. "And I don't know, it took a while, but I remember just like in the movies, you kind of fast forward, and then I started to see images, and it was him, and I just remember, once I was able to talk, I just said, 'No, I'm not going anywhere! I have to shoot more, we've got to get more in the can, man! I'm not going anywhere, we've got to shoot some more!' And he kind of chuckled."
After telling the story, Kotero agreed the tale painted a vivid image of the Purple One coming to her rescue in the moment. "He saved me, with his warmth and his love and compassion," she said. And that definitely was not Lake Minnetonka in the film. Go figure.