The Most Surprising Place Queen Elizabeth II and Princess Diana Visited
During their travels on royal tours and official visits, both Queen Elizabeth II and Princess Diana visited a surprising destination: Qatar. Learn about why the royals visited the Gulf state, and what they did while they were there.
Royal tours and state visits have taken the British royal family all over the world. Their trips aren't vacations. But members of the royal family still get to travel far more extensively than most of us ever will. They go on royal tours to meet foreign heads of state. And the planning process gets started either when the British government thinks a trip is in order, or when royals receive an invitation from another government.
Queen Elizabeth II has made hundreds of trips abroad over her long reign. But did you know that both the queen and former daughter-in-law Princess Diana made trips to Qatar, a tiny country on the Arabian Gulf? Here's what we know about the royal women's visits to one of their most surprising destinations.
Queen Elizabeth II visited Doha in 1979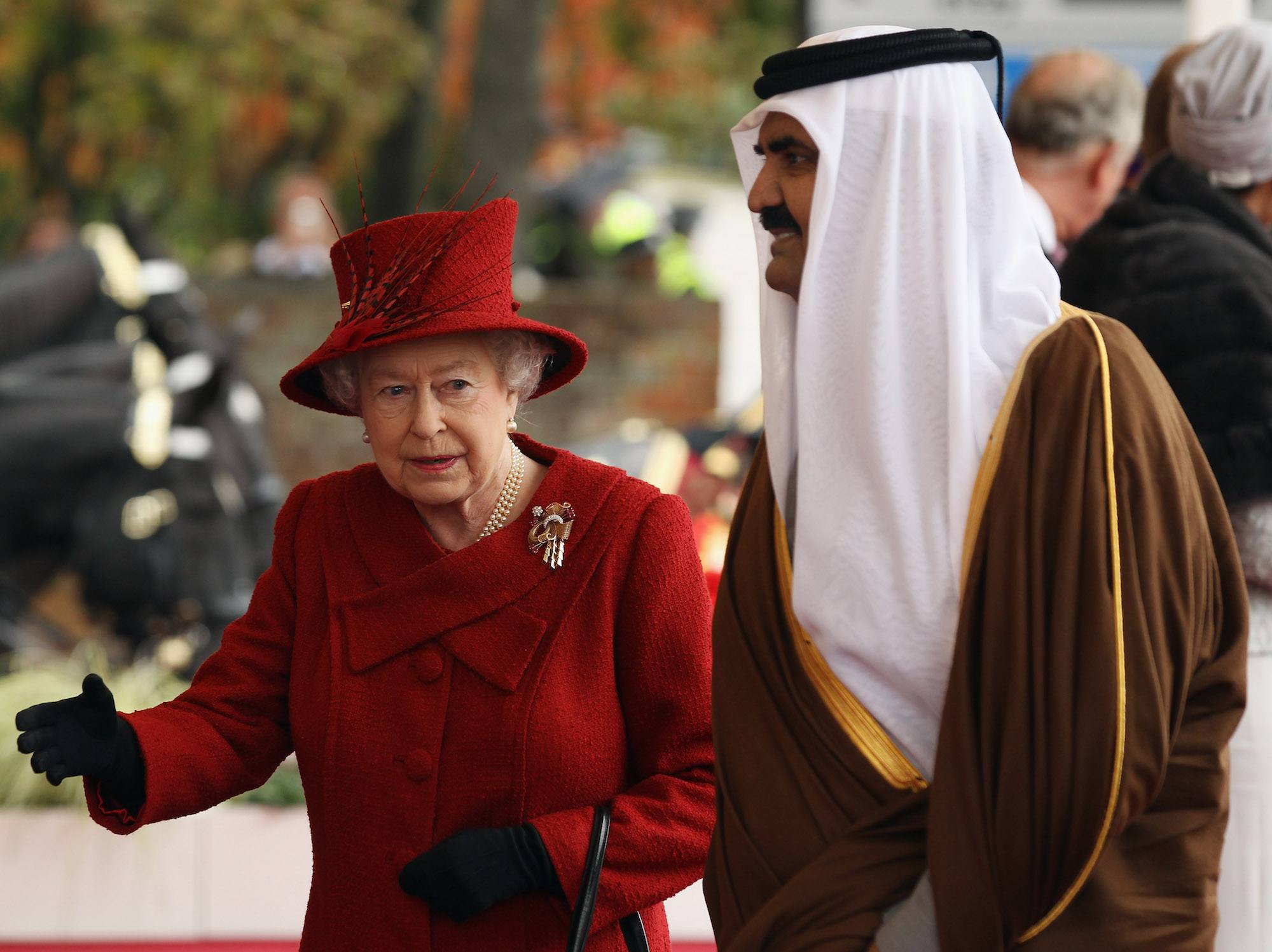 As illustrated by rare photographs unearthed by The Express, Queen Elizabeth II visited Qatar in 1979, as part of her tour of the Gulf States. She was photographed in Doha, and Princess Anne was spotted arriving at the Doha airport with her mother. The trip to Qatar was an official state visit, and Queen Elizabeth II was also photographed with Hamad bin Khalifa Al Thani, then the ruling Emir of Qatar. Today, his son, Sheikh Tamim bin Hamad Al Thani, is Emir.
Archival photos provide a surprisingly detailed look into what Queen Elizabeth II did when she visited Qatar. She took the royal yacht Brittania to Qatar and inspected the Guard of Honor after her arrival at the port of Doha. The queen also drank coffee — likely Arabic coffee — in a Bedouin tent upon arrival in Qatar. She and her husband, Prince Philip, were welcomed into the city by pearl divers on a traditional wooden dhow, or boat, flying both the British and Qatari flags. One photo says that she visited the Doha National Museum, the museum that originally stood on the site of the new Qatar National Museum.
Elizabeth and Philip also made an appearance at an English-language "junior school" that they officially opened in Doha. A dinner was held in her honor at the Al-Rayyan Palace. But as you can see in photos of Doha, the capital of Qatar, from the 1980s, the glittering skyline of modern Doha actually didn't come along until quite recently. So if she visited today, Queen Elizabeth II might not recognize the Doha that she saw almost 40 years ago.
Princess Diana traveled to Qatar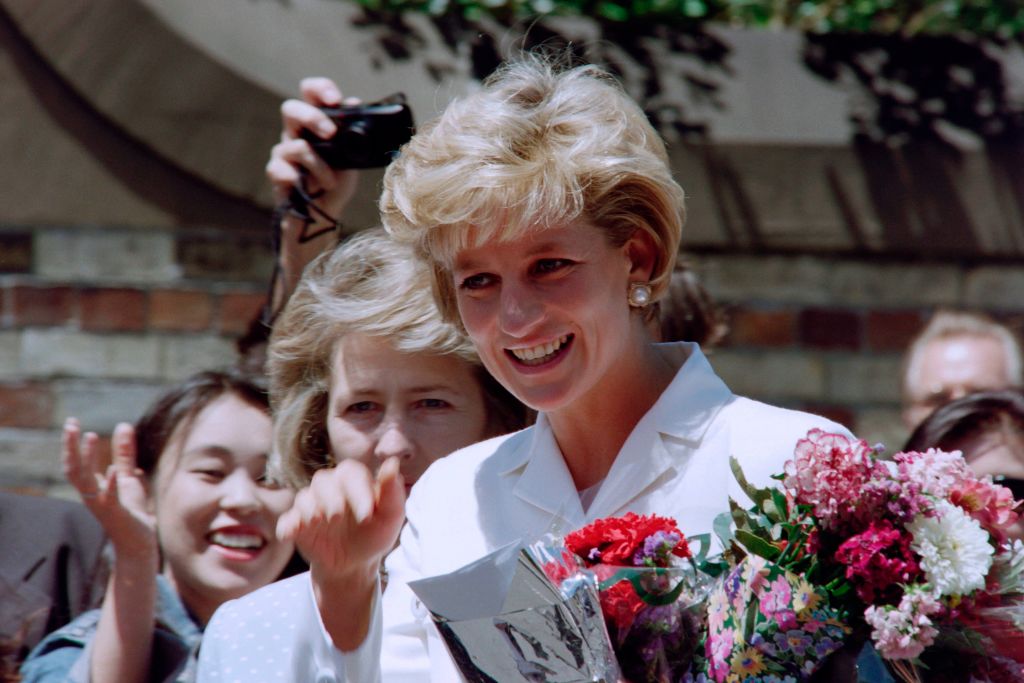 While Queen Elizabeth II and Prince Philip visited Qatar in 1979, Princess Diana and Prince Charles made an official visit in 1986, as part of their own royal tour of the Gulf States. And true to form, Diana wanted to dress the part when she visited the Muslim-majority country.
As People reports, sketches have emerged of a "burqa-style dress" that  David and Elizabeth Emanuel designed for Diana's trip to the Gulf States. The dress was never made, but Diana wore other modest outfits when she visited Oman, Qatar, Bahrain, and Saudi Arabia. During her visit to Qatar, she also wore the pearl-and-diamond earrings that the emir had gifted her as a wedding present.
Prince Charles seems to have a close relationship with Qatar's ruling family
Prince Charles would visit Qatar on several occasions, beginning in 1986, 1997, 2007, and then in 2013. In 2013, he even toured the Museum of Islamic Art, which makes its way onto every list of what to do in Doha. And a year later, he returned to Qatar for another visit.
The British ambassador to Qatar explained at the time, "The personal relationship between His Royal Highness and His Highness The Emir is both a symbol of this friendship between nations and important to the work we do together as the British and Qatari peoples to tackle the challenges facing us in the region and globally."
As The Express notes, Prince Charles seems to have a close relationship with Qatar's ruling family, the Al Thanis, who have funded some of the Prince of Wales's projects. The family has also bought up valuable real estate in London, making it their second home, where they own Harrods, Chelsea Barracks, Camden Market, and the Shard.
Queen Elizabeth II has met with Qatari royalty in the U.K., too
Just as the royal family has made state visits to Qatar, the small nation's emir has also traveled for official visits to the United Kingdom. After all, royal tours by members of the British roayl family aren't the only time that Qatari royalty gets face time with their counterparts in the U.K. The emir makes periodic state visits to spend time with Queen Elizabeth II in London. Most recently, he visited in July 2018.
Plus, Vanity Fair reports that Qatar's Hamad bin Abdullah Al-Thani purchased a London mansion called Dudley House and "restored its 44,000 square feet of lost glory, emerging as a major collector and popular host to London's elite, including the Queen." The Daily Mail reported in 2012 that the 185-year-old mansion was poised to become London's "priciest property." It has views across Hyde Park in central London, and has undergone an expensive renovation that involved combining the three original properties on the Dudley House estates into one giant mansion.
Read more: Look Back at Queen Elizabeth II and Prince Philip's Most Memorable Travels and Royal Tours
Check out The Cheat Sheet on Facebook!