What Was Queen Elizabeth II Like as Princess Elizabeth?
Before she became Queen Elizabeth II, the current queen of the United Kingdom was born Elizabeth Alexandra Mary. She was the first child of King George V's second son, Prince Albert, the Duke of York. And she didn't expect to become queen. (Her parents didn't become King George VI and Queen Elizabeth until Elizabeth was ten years old.) But what was Princess Elizabeth like as a child and as a young adult?
Here's what you need to know about Princess Elizabeth and her life before she became queen.
Princess Elizabeth was one of the few members of the royal family who wasn't afraid of King George V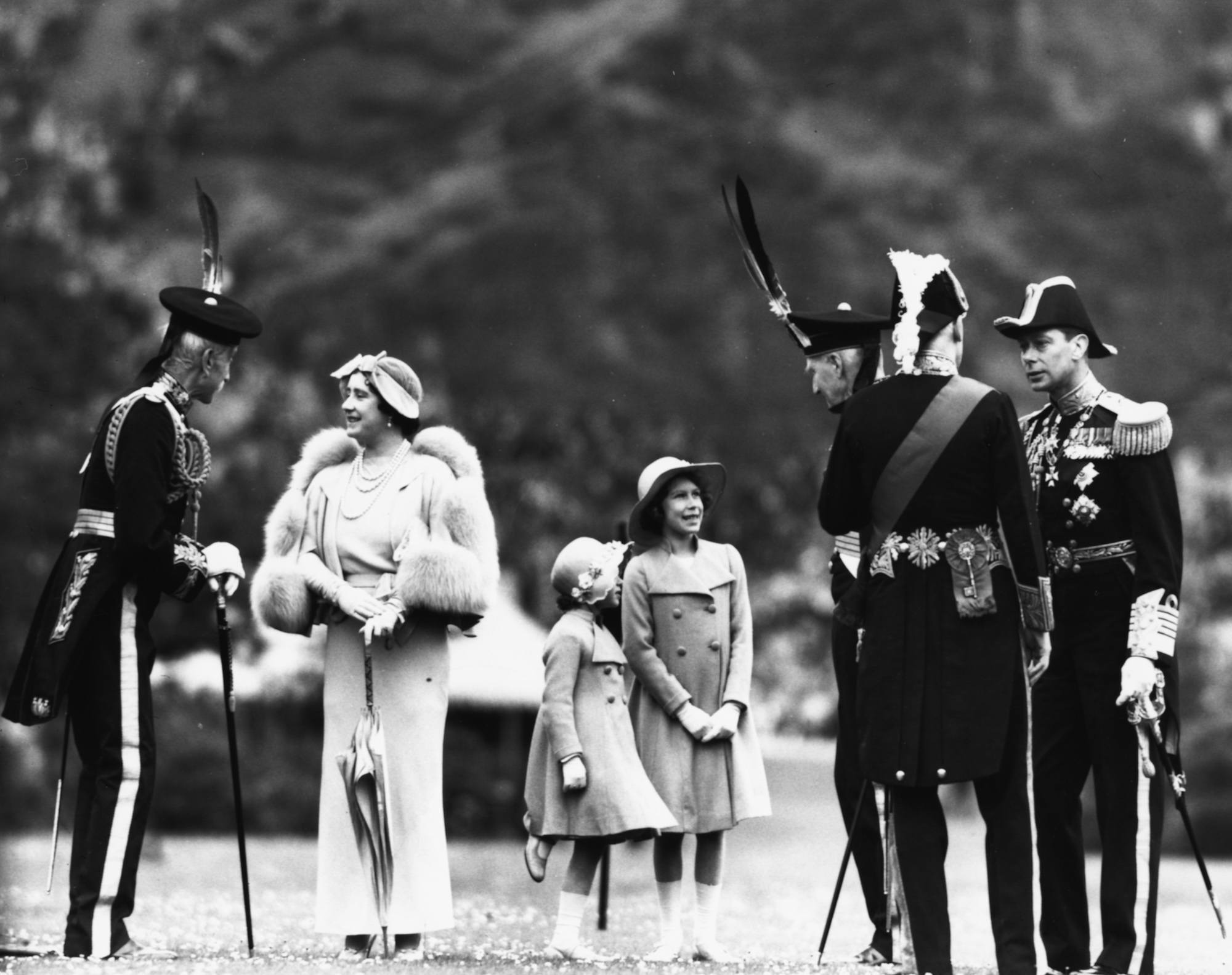 History Extra reports that Princess Elizabeth "was a favorite with her grandparents and one of the few people in the family not afraid of the king, whom she called 'Grandpa England'" and led around by his beard. During Elizabeth's early childhood, she and her parents lived in a "cozy, normal house" near Hyde Park. And her playmates in the gardens were daughters of businessmen and doctors, not fellow princesses — at least until Princess Margaret was born.
Time reports that Prince Albert's older brother Edward, Prince of Wales, was expected to settle down and have children. So the Duke and Duchess of York "planned a life largely out of the spotlight for Elizabeth and their second daughter, Margaret."
As children, Princess Elizabeth and Princess Margaret were very different. "Elizabeth was conscientious, dutiful, and orderly — she couldn't go to sleep without unsaddling and feeding all her nursery horses and lining them up neatly," History Extra reports. "Margaret was playful, determined, and fond of pranks — she blamed any mistakes or spillages on her imaginary friend, Cousin Halifax."
She didn't spend a lot of time on academics
According to History Extra, Princess Elizabeth didn't get an extensive education. When Elizabeth was seven, her parents hired a new governess, Marion Crawford, who had the young princess in lessons from 9:30 to 11:00 in the morning. While Elizabeth had an aptitude for academics — unlike her parents — and enjoyed history and literature, she had little opportunity "for sustained study."
After her hour and a half of study was finished each day, Elizabeth spent time playing games outdoors, dancing, and singing. She also loved spending time with dogs and horses. It wasn't until after her uncle abdicated the throne — and Elizabeth became heir presumptive — that she got more lessons on history and the British constitution. However, her parents, then the king and queen, continued to prioritize their daughters' happiness over their education.
At age 10, she learned that she would one day become queen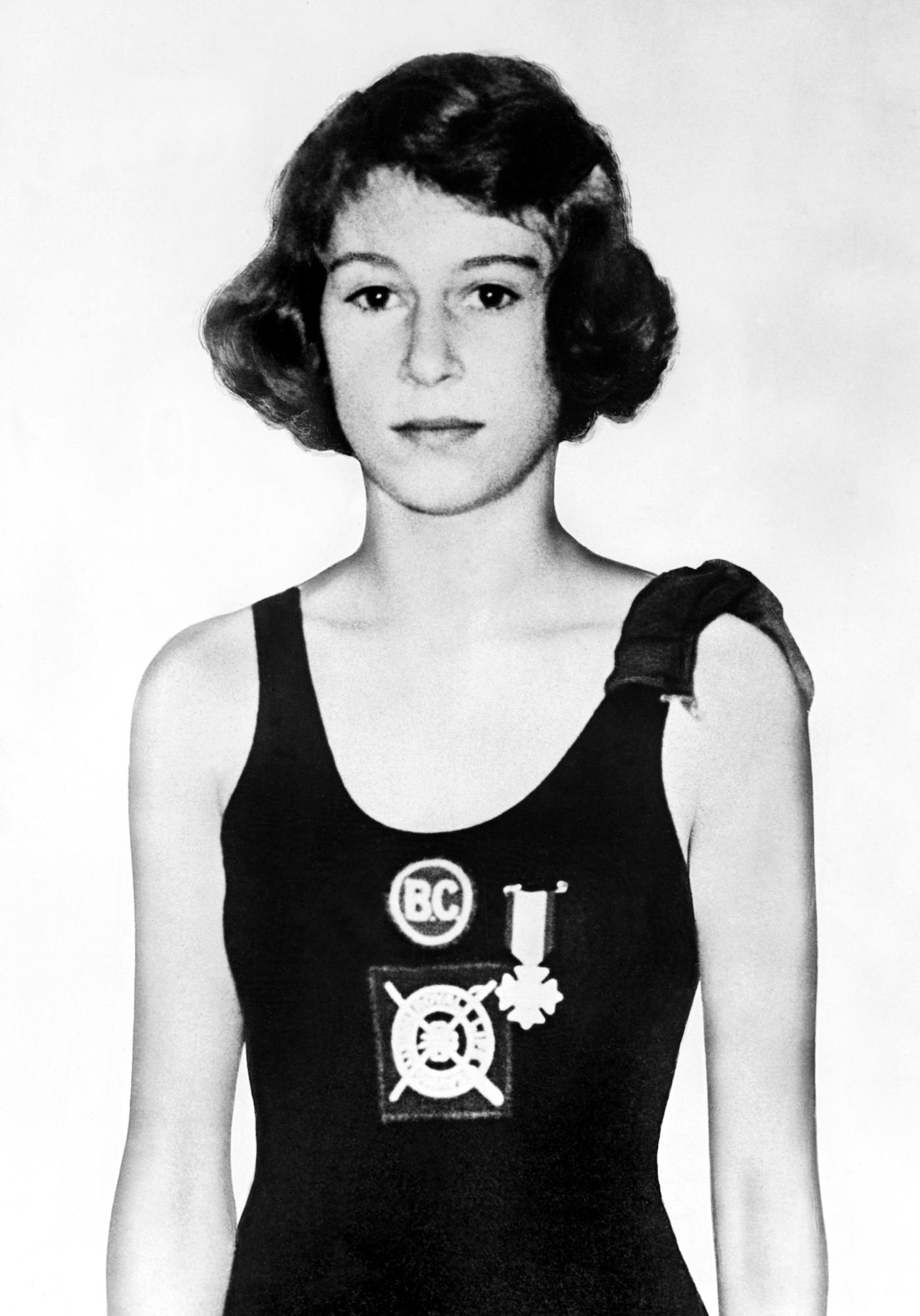 King George V, the grandfather of Princess Elizabeth, died in 1936. "The loss stung Elizabeth," Time reports. Her father's brother assumed the throne as Edward VIII, but he abdicated the throne in December 1936 to marry his lover, divorcee Wallis Simpson. Princess Elizabeth, at ten years old, heard chants of "God Save the King" and asked a footman what had happened. He told Elizabeth that her uncle had abdicated and her father was king.
Times reports that Princess Elizabeth then told her sister the news. "Does that mean you will have to be the next queen?" Margaret asked. "Yes, someday," Elizabeth answered. "Poor you," Margaret reportedly answered, probably echoing the sentiments of their father, who was a reluctant king. Elizabeth responded calmly to the news, going on with her routine of writing up notes from her swimming lesson, under the heading "Abdication Day."
The United Kingdom became obsessed with Princess Elizabeth
When Prince Albert became King George VI, moving his family to Buckingham Palace and making Princess Elizabeth heir presumptive, the princesses "became a national obsession in the U.K.," Time reports. The king insisted that nobody show a preference for Elizabeth over Margaret (hence their identical outfits). However, "the king soon slotted his daughters into their respective roles," Time notes.
According to the king and the rest of the royal family, "Elizabeth was the serious one: she meticulously lined up her shoes in her room every night before bed and would leap up from mid-sleep if she thought one was out of order. Margaret was the more precocious and sociable one."
Princess Elizabeth had a sheltered childhood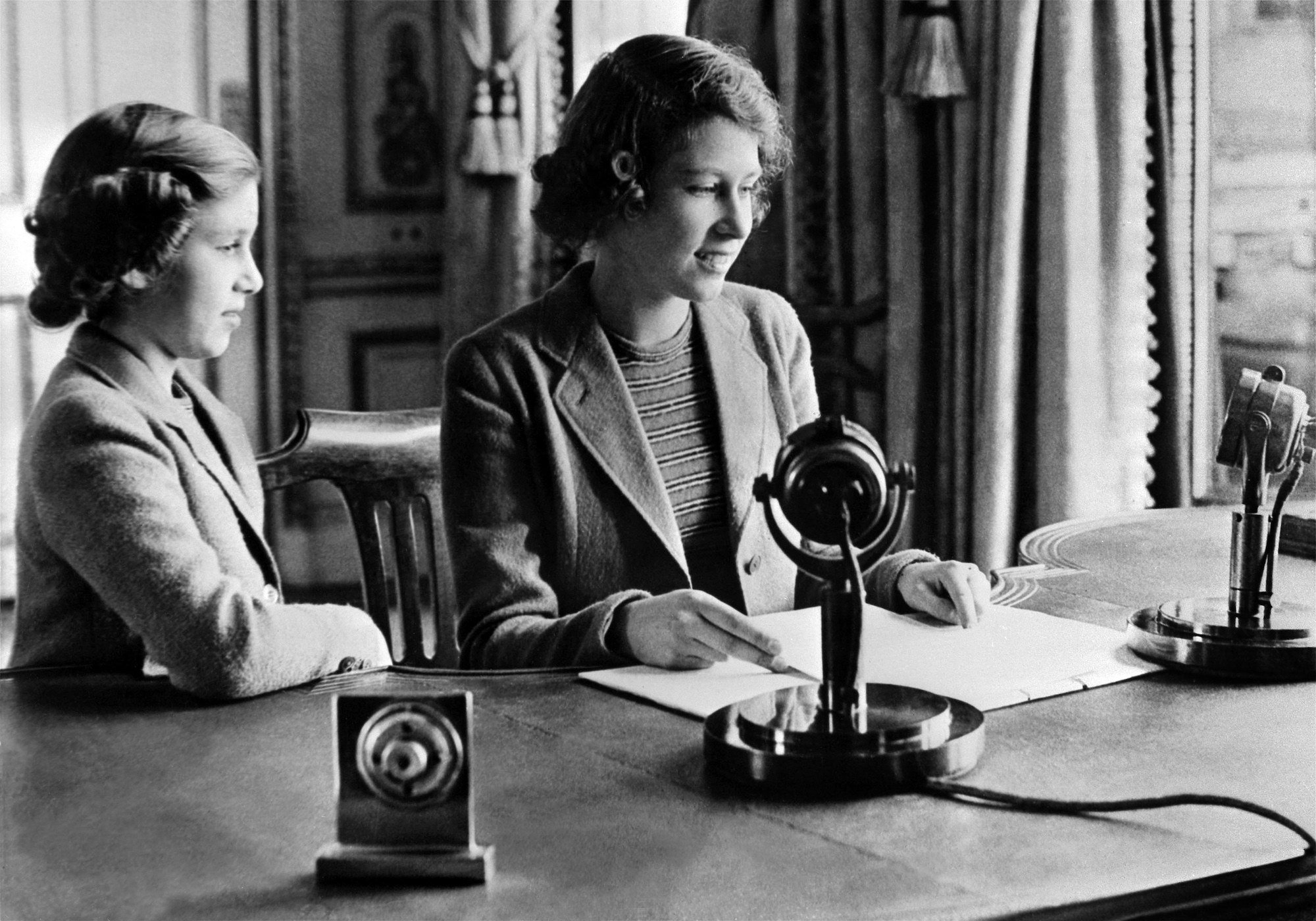 Ultimately, Princess Elizabeth lived a very sheltered childhood, Time reports. She and her sister attended birthday parties thrown by the daughters of neighbors. However, "any excursion into London attracted so much attention that the girls never had a hope of feeling ordinary." The palace created a troop of Girl Guides that met at Buckingham Palace. And Elizabeth developed a fondness for horses and dogs, including the first in a long line of Corgis.
When World War II began, the princesses moved to Windsor Castle, where they stayed for five years until the Allies defeated Germany. Though The Telegraph reports that  "Her childhood nanny said it was 'a fortress, not a home,'" Windsor Castle was the place where Princess Elizabeth "seemed to live in a suspended childhood," Time reports. It was also where she met and fell in love with Prince Philip, her future husband. When Philip proposed to a 20-year-old Princess Elizabeth, she accepted without even consulting her parents.
Read more: These Amazing Photos Reveal What Queen Elizabeth II and Prince Philip Looked Like When They First Got Married
Check out The Cheat Sheet on Facebook!