Queen's Brian May Doesn't Know How Boris Johnson Sleeps at Night
Rock stars have never been shy about voicing their political opinions. Queen's Brian May is the latest celebrity who is criticizing the people in power. The guitar player recently talked about his views on UK Prime Minister Boris Johnson. 
Brian May slams Prime Minister Boris Johnson: 'I don't know how he sleeps'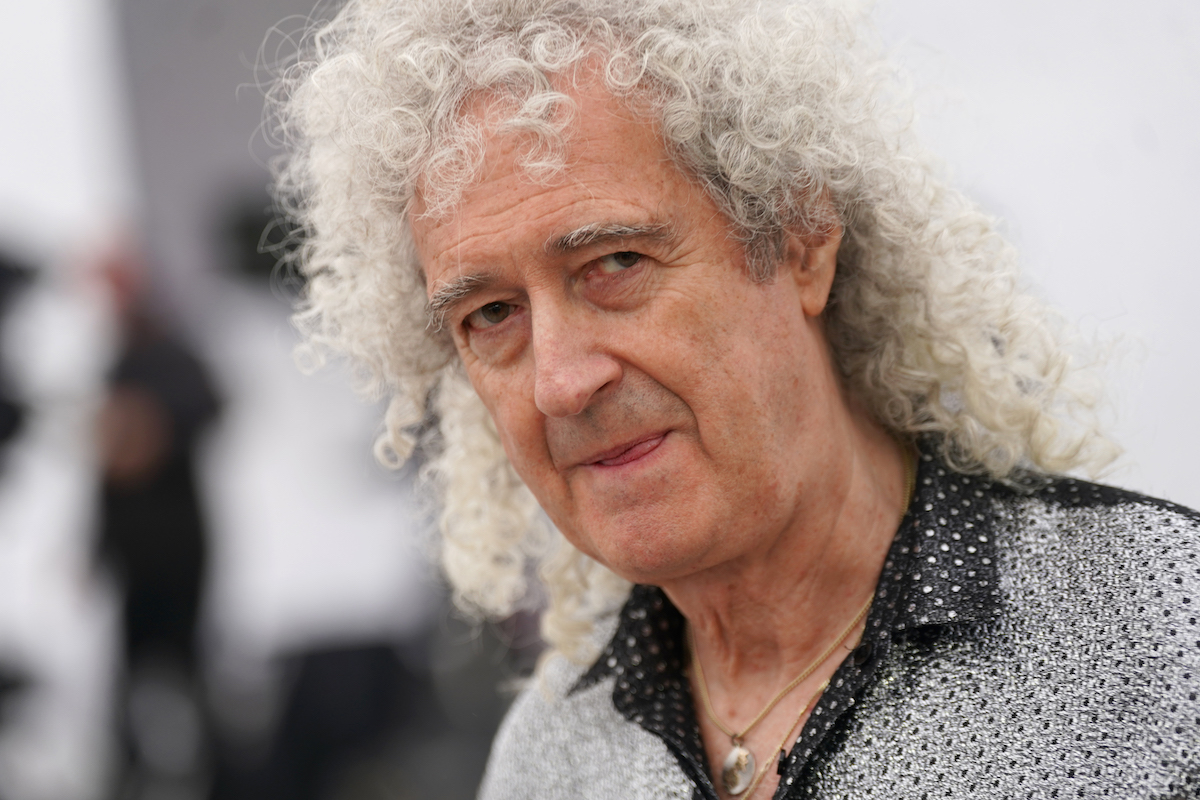 In an interview with Classic Rock magazine, May was asked about his "patience with idiots." He is well known for calling out those who he thinks are in the wrong, including fox hunters, flat-Earthers, anti-vaxxers, and Boris Johnson. May explained:
"I'm a person who likes to keep an open mind, but I struggle with some of this stuff, I really do. Especially when you start spreading things that are without a doubt misinformation. You become destructive and anti-social. It's very easy to find proof that the Earth is not flat, so why would you want to go around saying the contrary?"
"I can't tolerate people spreading misinformation — it's a really easy way to get blocked by me on Instagram," the guitar player continued. "And Boris Johnson? Yeah, I just don't know how he sleeps. He's responsible for so many awful things happening. That's an entire other conversation, to be honest."
Brian May's background in mathematics and physics
While some might write May's thoughts off as the uninformed opinions of an out-of-touch rockstar, he definitely has the credentials to back it up. May studied physics and applied mathematics at Imperial College London, and graduated with a bachelor of science degree in Physics.
After graduation, he was invited to continue his studies in astrophysics at the Jodrell Bank Observatory, but declined in order to keep working with his band, which later turned into the group we know today as Queen. Obviously, his hobby in music ended up working out for May.
In 2007, May finally got his degree in astrophysics for work he started in 1971 and finished 36 years later. May's expertise in the world of science has also given him an informed opinion on other scientific advancements — specifically moguls Jeff Bezos and Richard Branson's trips to space. 
"That isn't what I aspire to," May shrugged. "I mean, give me a few weeks in the International Space Station and I might feel differently. I think I'd enjoy that or a trip to the Moon — something substantial. But being shot up there, being weightless for a little while then coming back down doesn't appeal to me, I'm afraid." 
What does Brian May think about developments in the world of astrophysics?
The Queen guitar player also talked about what he views as the most exciting thing that has happened in the past 24 years in the world of astrophysics.
"That would have to be the New Horizons mission, flying by Pluto," May explained. "To do that — and fly by a Kuiper Belt object that wasn't even known — what an extraordinary thing to do. I contributed stereoscopic processing to it, and I was in the control room when the fly-by took place, and everyone whooped and hollered when we saw those first pictures. It was an incredible, unforgettable experience."
May is one of the most talented rock guitar players in the world, but his scientific background means he is well-qualified to give his opinions on modern advancements in tech and science, as well as thoughts on the spread of misinformation.
RELATED: Queen's Brian May Said the Guitar Community Underrated George Harrison