Queen Elizabeth and Other Royals Must Follow Intense Rules While Walking Down the Stairs
The royal family sticks to strict etiquette rules. Though they've been bending those rules a bit in recent years, there are certain occasions, such as dinner parties or other formal events, where those rules still apply. And, oddly enough, there are some strict etiquette behaviors for royal women to follow when walking down the stairs.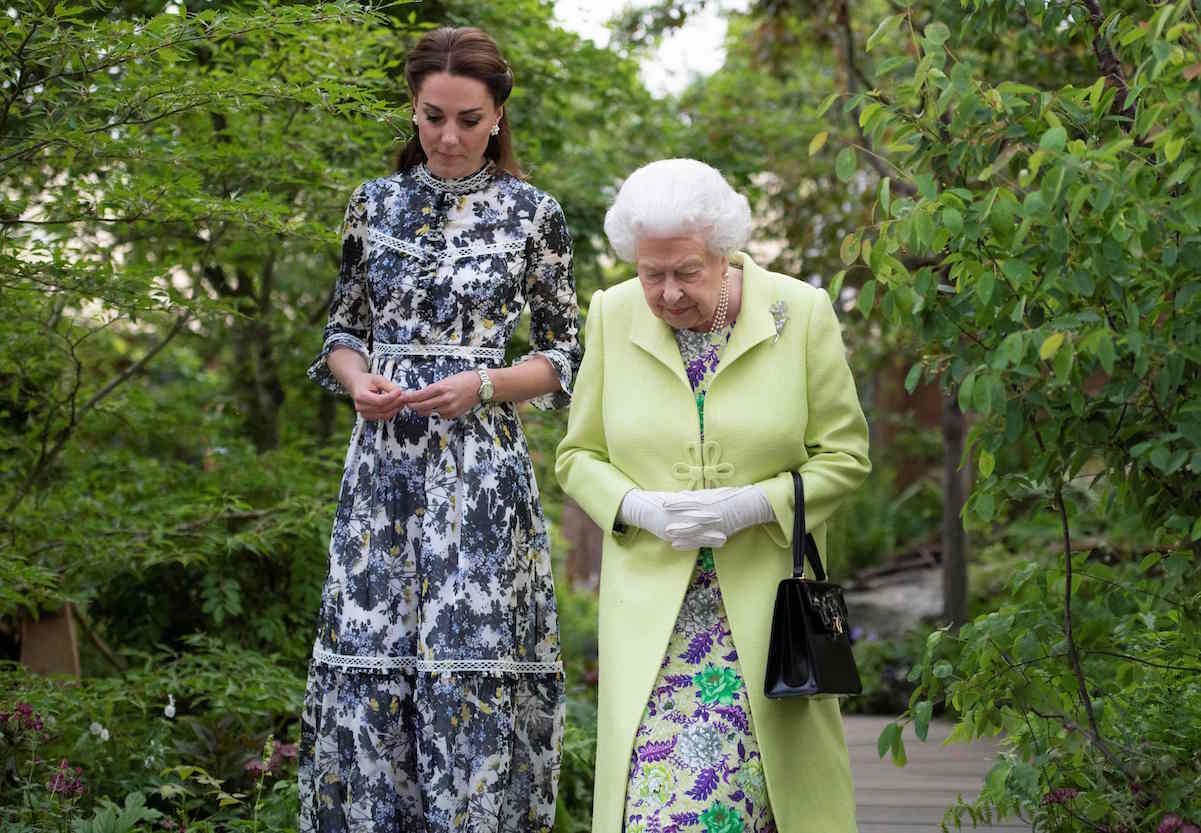 Royals must follow specific rules for formal events
Each year, the royals host a variety of formal events, dinner parties, and garden parties. And at all gatherings, there is a strict, unwritten set of etiquette royals the entire family must follow. When entering a room for a dinner party, royals must enter in order of hierarchy. Queen Elizabeth II arrives first, followed by her husband, Prince Philip. Then, Prince Charles and Camilla Parker Bowles arrive, followed by Prince William and Kate Middleton.
Utensils serve as communication tools at dinner parties; stacked one way, they tell the staff someone is done with their meal; stacked another way, they mean the guest is taking a short break from eating. Those who dine with the queen must stop eating once she finishes her meal. And there can never be 13 people seated at a table.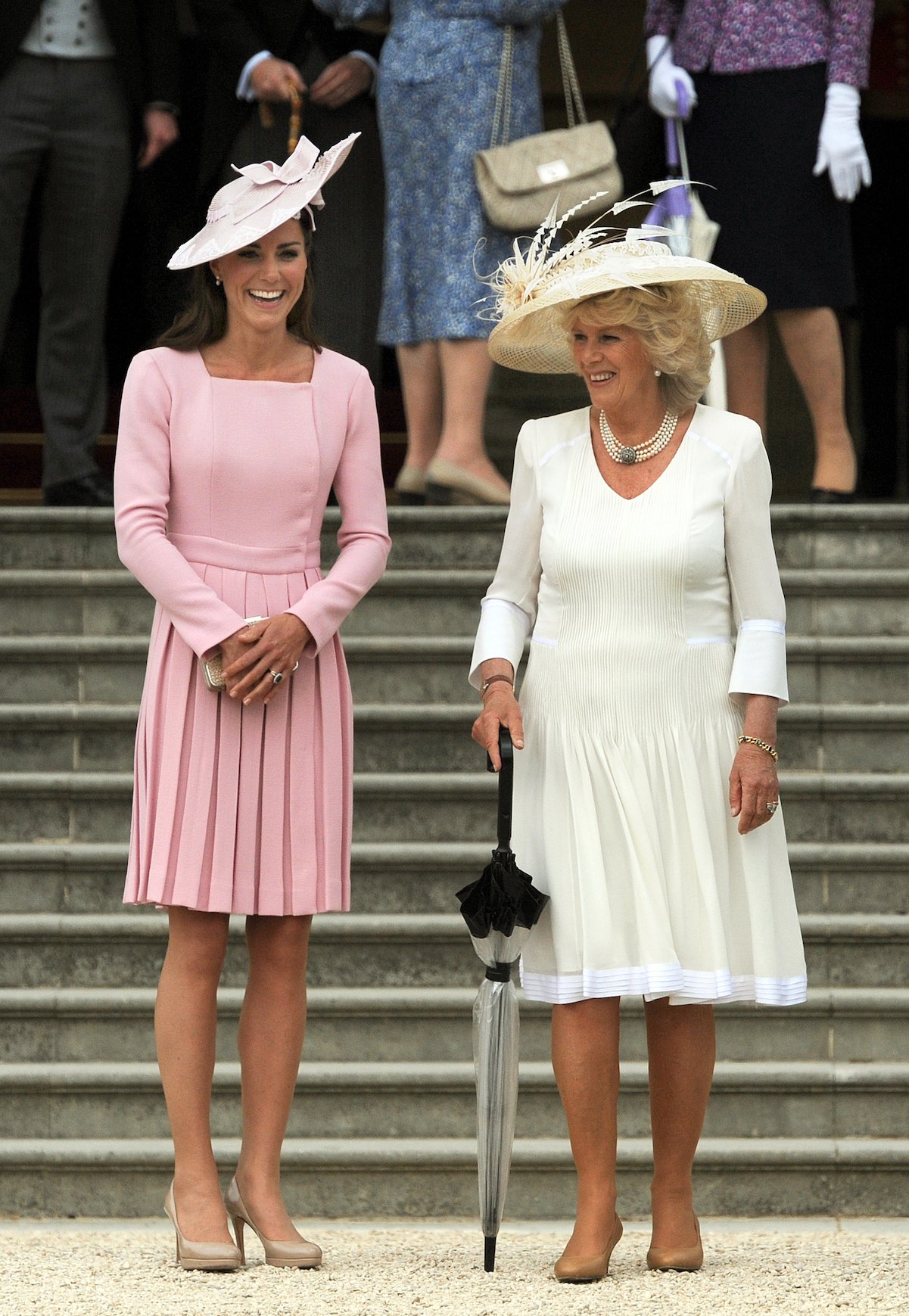 RELATED: The Royal Family Is Forbidden From Eating This 1 Vegetable
Walking down the stairs has its own set of rules
Even the smallest royal faux pas can haunt a family member. And for that reason, royal women are taught to walk down the stairs in the politest possible fashion — though it looks rather difficult.
According to Reader's Digest, walking down the stars at formal events requires mastering a specific formula. Women must keep their chins parallel to the ground, with their hands at their sides; they cannot be looking down at the stairs while they walk. If there is a banister, women should rest their hand on it, but gently, so as not to look like they are relying on it for balance. Women should keep their toes pointed toward the railing while they walk, and move steadily.
It's been suggested that part of the reason Prince William waited so long to propose to Kate Middleton was because she had so much to learn before becoming a royal. This would make sense, given royals are not even free to walk down the stairs as they please.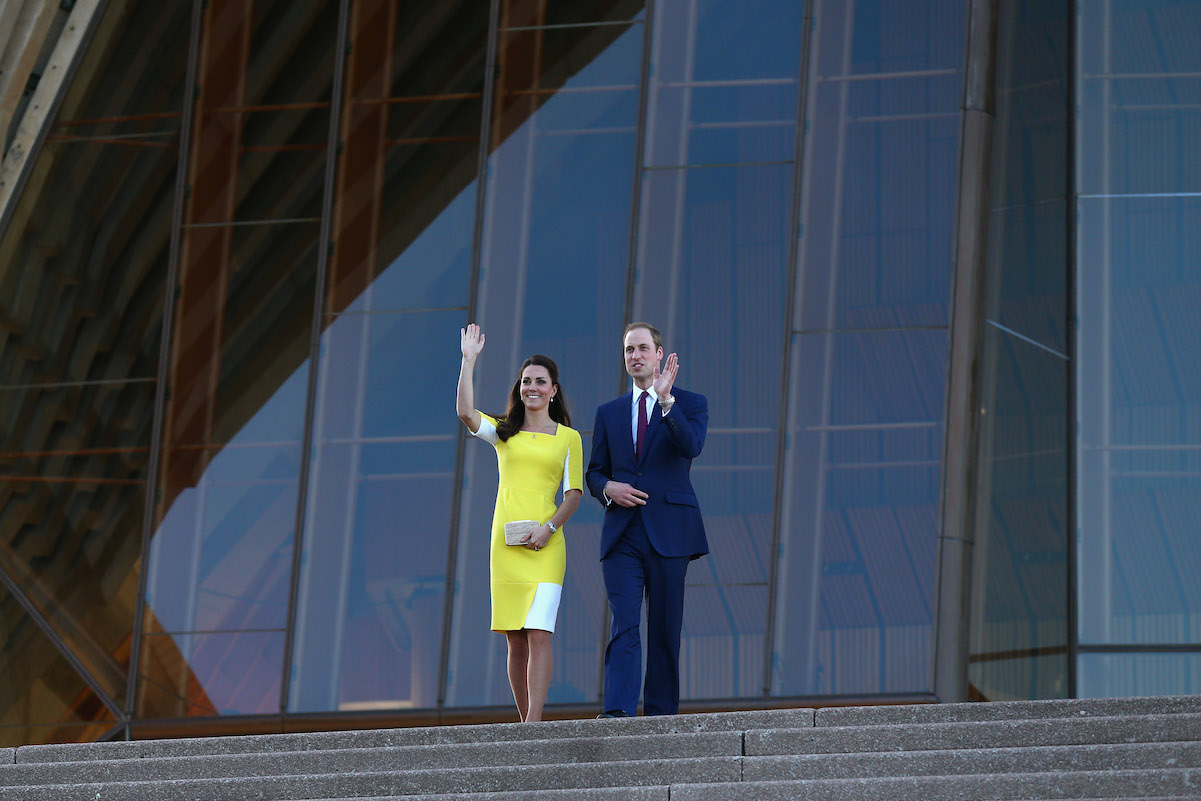 Will the next generation of royals do away with traditional etiquette?
Over the years, the royals have become more loose with their rules and regulations. Meghan Markle, who married Prince Harry in 2018, was often seen breaking royal etiquette rules in terms of appropriate fashion and accessories (her black nail polish and one-should dress at the British Fashion Awards are a perfect example). Kate Middleton has also broken some fashion rules, such as wearing wedges to a royal engagement, which are disliked by the queen and often regarded as too casual.
As time goes on, the royal rules seem to be slipping away. Though there will likely always be a behavior standard, it's possible that as William and Kate get closer to the throne, the staunch behavioral traditions will start to fall by the wayside.