Queen Elizabeth and Prince Philip's 1954 Christmas Card Contains One of the Rarest Autographs in the World
Queen Elizabeth does not sign autographs, which makes her 1954 Christmas card one of the most sought after signatures in the world.
Royal protocols dictate that members of the royal family — including Queen Elizabeth — are not allowed to sign autographs, and even signatures on their personal letters are very rare. Among the royals, nobody's autograph is more valuable than Queen Elizabeth's, which can fetch thousands of dollars to the right buyer. But even among Her Majesty's signatures, there is one that stands above the rest and was recently named the most-valuable autograph in the world.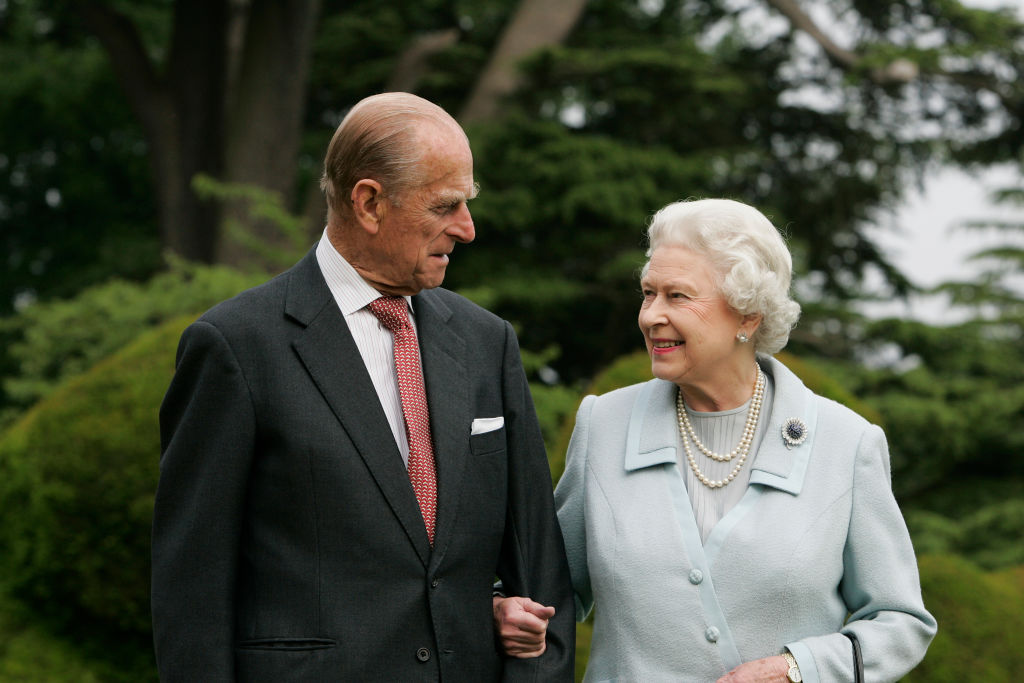 A look at Queen Elizabeth's 1954 Christmas card
Queen Elizabeth and Prince Philip sent a Christmas card to one of their family members in 1954. The royals send out holiday cards every year, but what makes this one special is that they both signed it.
The card, sent a few years after Queen Elizabeth's coronation, includes a black-and-white image of Her Majesty next to Prince Charles and his sister, Princess Anne. Charles was only 5 years old at the time of the photo while Anne was two.
The photo is on the front of the card, something that the royals have continued through the years, while the signatures are right below it. Given how they are not allowed to sign autographs, the card is a rare look at Queen Elizabeth's autograph.
Her Majesty's Christmas card contains the most valuable autographs in the world
According to Daily Mail, the 1954 Christmas card featuring Queen Elizabeth and Philip's autographs made it onto Paul Fraser's list of the most valuable signatures of living people.
The card, featured at the top of the list, is worth over $4,500, making it the highest-priced living autograph that has ever been listed.
For comparison, other autographs that made the list include Prince William ($3,500), Paul McCartney ($2,950), JK Rowling ($2,750), and Prince Harry ($1,750).
Queen Elizabeth's autograph was estimated to be the most valuable because of its rarity. Not only is it extremely difficult to find a signature from Her Majesty, but they are also in high demand.
Although the 1954 Christmas card fetches a lot of money, it is nothing compared to how much Queen Elizabeth I's signature is worth.
How much is a signed letter from Queen Elizabeth I worth?
Queen Elizabeth's signature is worth a few thousands of dollars, but an autograph from Queen Elizabeth I is valued at tens of thousands of dollars.
According to Nate D Sanders, one of Queen Elizabeth I's signatures sold for a whopping $27,500 back in 2016. The autograph was a part of a letter she sent in 1599 regarding the Nine Years War in Ireland.
To be fair, the letter was a few hundreds of years older than Queen Elizabeth's Christmas card. It was also in very good condition and has more historical value than just the signature.
When it comes to other items related to the monarchy, a gown that Queen Elizabeth wore to a ball before her coronation sold for $17,500. Her Majesty wore the dress way back in 1949.
How much is royal memorabilia worth?
Aside from signatures and items that were once in possession of the royals, fans have collection royal memorabilia for decades. From anniversary mugs and tins to other mementos created to mark a special occasion, royal memorabilia has never been in short supply
But just how much are these items worth? Unfortunately, the answer to that question is very little.
According to The Telegraph, antique dealer Judith Miller claims that most memorabilia is not worth the investment because it is "mass-produced" and suffers from quality issues. For example, a cup that was manufactured to mark William's birth is only valued at $6.
"It's mass-produced, it's very poor quality and it doesn't have desirability," Miller shared.
That said, there are some commemorative items that have risen in value. But most of these involve some kind of error in the manufacturing process, which renders the piece very rare.
This includes a stamp that was made in honor of King George V's Diamond Jubilee in 1937, which featured the wrong tone of blue. These stamps are worth upwards of $1,500.
Queen Elizabeth and Prince Philip are currently under quarantine at Windsor Castle.