Queen Elizabeth Could Have Made 1 Arrangement for Meghan Markle and Prince Harry to Stay in the Royal Family
In early 2020, Meghan Markle and Prince Harry announced they had decided to step down from being senior members of the royal family. The couple shared that, among other things, they would work to become "financially independent" and spend more time in North America.
The move shocked fans and critics alike, but looking back, there were many signs that both Meghan and Harry were unhappy in the royal family. However, there actually was an arrangement Queen Elizabeth could have made to allow Meghan and Harry to stay.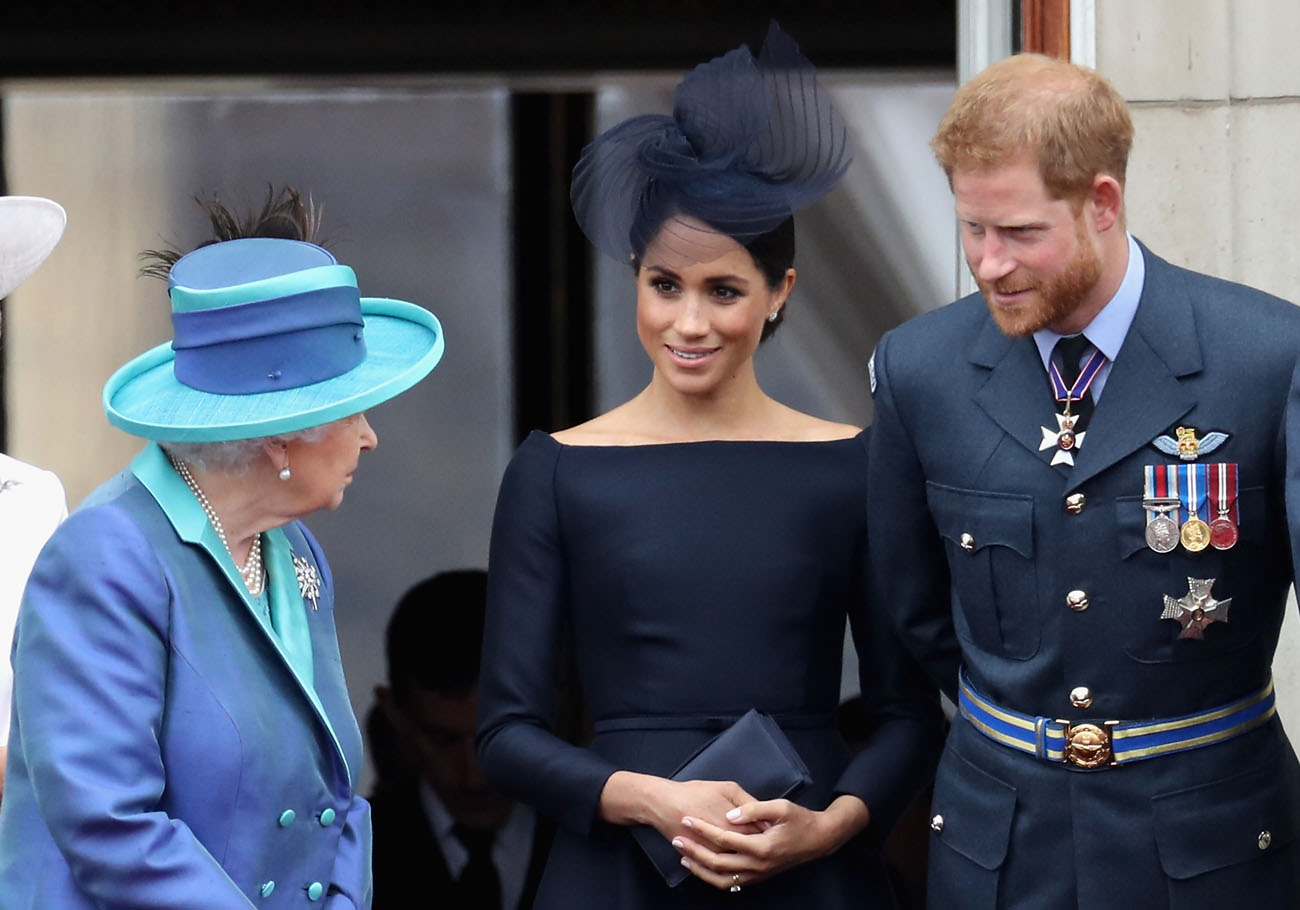 Why did Meghan Markle and Prince Harry step down from their position in the royal family?
Although the Sussexes did not reveal exactly what led them to step down from their position, royal fans and experts believe there was a mix of factors.
For one thing, Meghan and Harry were subjected to a lot of negative press on a daily basis. Since the royal family are usually expected to "never complain, never explain" even in the face of slanderous news, Meghan and Harry had to remain quiet as well. In court documents for their ongoing lawsuit against British tabloid newspapers, Meghan revealed she felt "unprotected" by the royal family.
Some people also believe Meghan and Harry had tension with Prince William and Catherine, Duchess of Cambridge. In the fall of 2019, Harry admitted he and his brother are no longer close like before. Additionally, fans also noticed the ice cold interaction between the Sussexes and the Cambridge in March 2020 as a sign that there was, indeed, friction between the pairs.
Expert says Meghan and Harry's popularity was also a lot for the royal family to handle
After Meghan married Harry in 2018, their combined popularity skyrocketed. Despite Harry being a "spare" prince, their wedding attracted numerous viewers around the world, and it ended up being one of the most popular royal weddings of all time.
There was a lot of attention on Meghan herself as well. At times, she even had the ability to outshine Harry.
Royal history Kate Williams believes the royal family had a hard time dealing with the couple's immense popularity. According to Express.co.uk, Williams said, "The Royal Family has a very strict hierarchy and what they would like to be the case is that the public attention goes to the more senior royals, not to the more junior royals."
"The simple fact is that you can't direct public attention," she continued. "People are more interested in what Prince Harry and Meghan have to say than other more senior royals such as the Prince of Wales and the Duchess of Cornwall. No matter what they do it does seem that Harry and Meghan get this greater attention."
Meghan and Harry seemed to be eager to use their popularity to promote themselves and causes they care about, but what they could have done was rather limited.
What arrangement could Queen Elizabeth have made for the Sussexes to stay?
Ultimately, it is likely Meghan and Harry felt restricted in their role in the royal family. They were subjected to the same limitations on what they were allowed to do as William, Kate, and the higher-up royals. However, unlike other royals, Meghan and Harry did not have much prospect for ascending the throne.
According to Williams, instead of having Meghan and Harry leave the royal family, they could have been allowed to be "half in, half out" royals. This means that, being in the "spare" position, Meghan and Harry would have fewer restrictions than other royals. They could also get jobs outside of the royal family.
"Why not? Why can't we try it?" Williams said. "The European royals do it, Sweden's younger royals do it. They have this relationship of half in and half out so why can't we try it? I have never really got an explicit or clear answer of why it can't be done."
She also added, "In the book the writers are saying that you would have to have a committee to oversee half in half out so we could not have it because we would have to have a committee. I think that is an odd excuse really because we are a country full of committees."
Of course, it is not clear if Queen Elizabeth would have authorized for Meghan and Harry to be part-time royals or not. We also do not know for sure if the Sussexes would have taken up that offer. However, both sides seem to just be working hard to move forward as best as they can.