Queen Elizabeth 'Devoted Her Life' to the People, But Meghan Markle Had Different Motives All Along
The comparisons between Queen Elizabeth and Meghan, Duchess of Sussex have been going strong for years now. It's true that both these women are trailblazers, with the queen making huge advancements for women and proving her leadership abilities. Meanwhile, Meghan helped smash stereotypes about what makes an "acceptable" royal bride.
Even though Meghan and the queen have tons in common, there is one key difference in their motives that proves these two women will never see eye to eye. Her Majesty does have respect for Prince Harry's wife, but she'll never understand why she puts her own needs before those of the general public.
Queen Elizabeth believes in putting the common good above self-interest
The main goal of the queen's entire reign has always been promoting unity and peace amongst her family and her constituents. There's nothing Queen Elizabeth hates more than scandal, secrets, and selfishness.
Elizabeth took the throne when she was just 25 years old after her father's untimely death in 1952. But even before that, she was being groomed to take her rightful place on the throne. In a speech on her 21st birthday, the future queen announced her intentions for the monarchy.
"I declare before you all that my whole life, whether it be long or short, shall be devoted to your service and the service of our great imperial family to which we all belong," she promised. Even back then, Her Majesty was focused on peace and unity more than promoting her own personal agenda.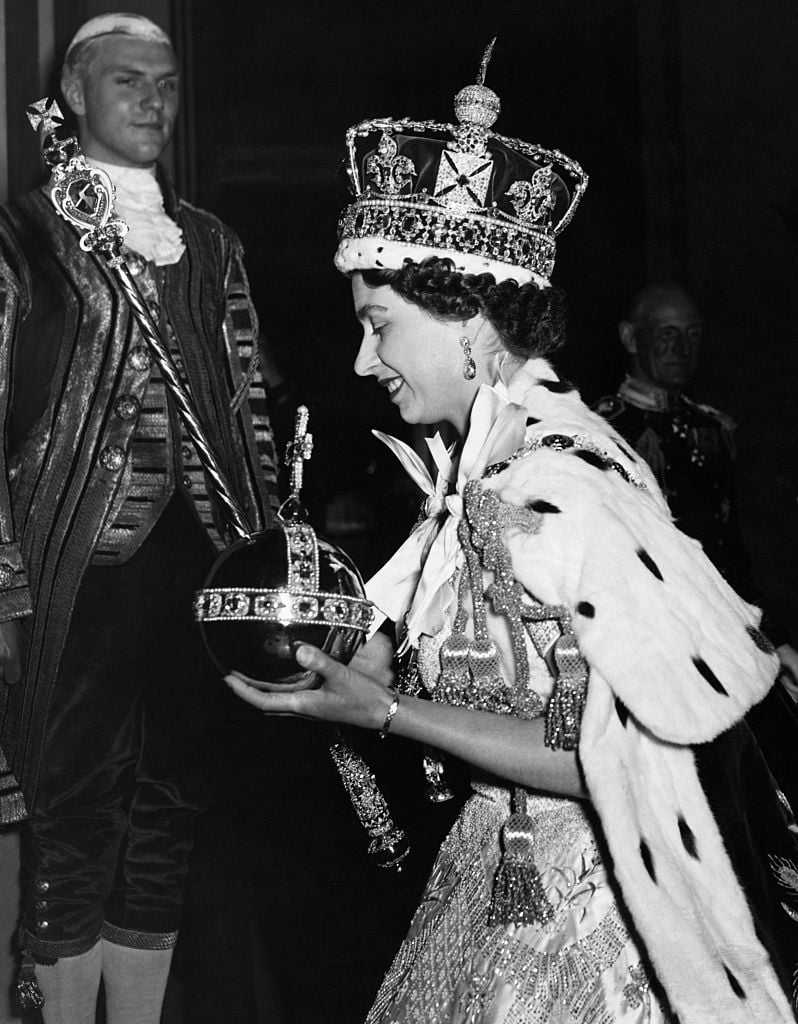 Meghan Markle had a vastly different outlook on the royal family
Unlike Queen Elizabeth, Meghan was never planning to become a member of the British royal family and did not spend her life preparing for the role. She saw her ranking as a senior royal as a means of promoting causes that had meaning to her. And she was the first royal willing to take a firm stand against the British press, even if it meant causing huge disruptions.
British tabloids were guilty of publishing falsehoods and rumors for years before Meghan came along. But it wasn't until she and Prince Harry publicly denounced their unfair treatment that the issue was finally brought into the public conversation.
Meghan's intentions weren't to destroy the family she'd married into — but she was unwilling to suffer silently for the sake of preserving their reputation, which is what Queen Elizabeth would have likely done.
The queen isn't angry with Meghan Markle or Prince Harry
Ultimately, the Duke and Duchess of Sussex made the decision to step back as senior royals because they felt it was the best move forward for their family. They weren't thinking about how it would affect the U.K. as a whole when they did it — they just knew it had to be done.
To be fair, Prince Harry never had as much of an obligation to the people as Queen Elizabeth did. And it's obvious that the queen understands that because she has been quietly showing support for her grandson and Meghan with her actions.
It's true that Queen Elizabeth never would have exited the royal family to satisfy her own interests. But she must respect Meghan's willingness to stand up for what she believes is right despite the consequences.