Queen Elizabeth Didn't Want Her Coronation Televised, So She Made a Compromise
The coronation of any king or queen is quite a big deal. After all, it is certainly not every day that someone becomes the ruling monarch of a country, so when it actually happens, there is so much anticipation surrounding the event. The queen's coronation was a pretty long time ago, yet those who were there at the time most likely never forgot the details surrounding what happened that day.
Nowadays, whenever there is something significant going on with one of the royals, it is broadcast around the world. Just like the recent weddings of Prince Harry to Meghan Markle and Princess Eugenie to Jack Brooksbank, fans actually have "viewing parties" where they gather in a group around the television, food, and drinks in hand, to watch the event live. However, when Queen Elizabeth had her coronation, she didn't want the event televised. So, what did she do? Let's discuss the compromise that was made.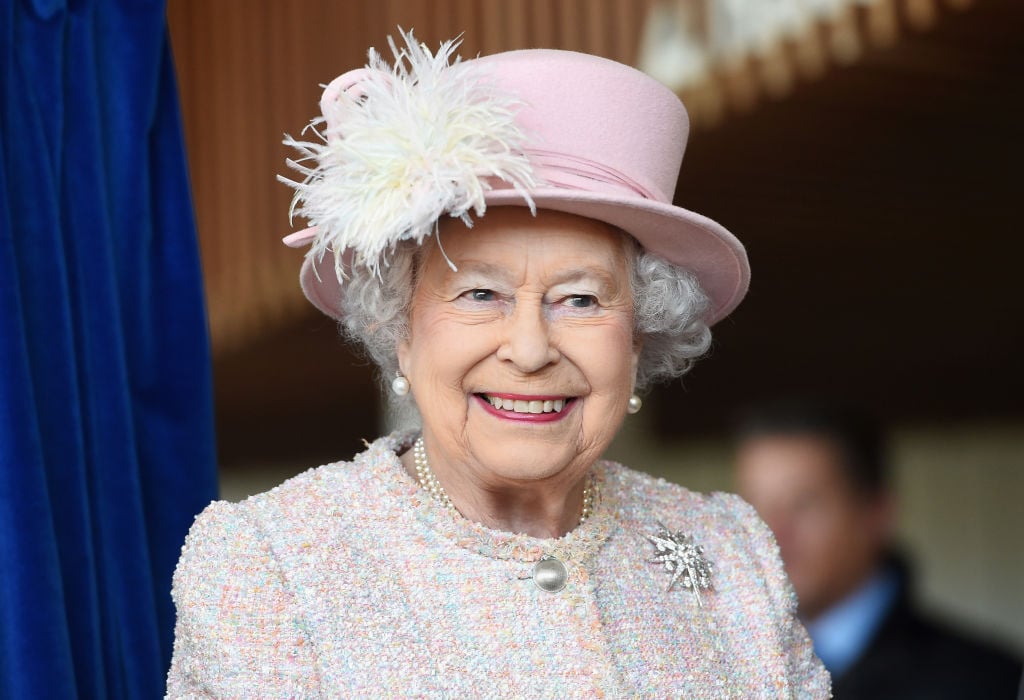 When did Queen Elizabeth's coronation take place?
Queen Elizabeth's coronation happened on June 2, 1953, at Westminster Abbey. We can only imagine that the former princess was both nervous and excited about her big day, given that she was only 25 years old. According to Good Housekeeping, she was actually in Kenya when her father, King George, VI, passed away, and she flew back to England to find herself queen of the country. The king's death occurred one year before his oldest daughter took over the throne, but Elizabeth had been asked to begin her reign the very moment that he died.
What was unique about Queen Elizabeth's coronation?
Coronations have been taking place for hundreds of years. According to Royal.uk, they had actually been held Westminster Abbey for almost 1000 years, so naturally the same for Queen Elizabeth. Why was hers so significant? It was the first to ever be televised and watched by millions of people around the world. The day was historical in its own right, with her majesty being the sixth queen to ever be crowned at the iconic Abbey. What are some other things that many fans might not know about the coronation? The date was actually chosen because it was likely that the weather would be nice, and ironically, there was rain instead. The queen and her husband, Prince Philip, rode to the ceremony in the Gold State Coach, which was pulled by eight horses, and since the event, her majesty has worn her opulent coronation dress, that was designed by Sir Norman Hartwell, six additional times.
Queen Elizabeth didn't want her coronation televised
Even though Queen Elizabeth's coronation was the first in history to ever be broadcast on television, that is not the way she had originally wished for it to be. We all know that the queen usually gets whatever she wants, so what made her change her mind? Well, as it would turn out, she actually made a compromise. According to Mentalfloss, Queen Elizabeth is pretty camera-shy, which may come as a big surprise to most people, considering how often she has her picture taken. She didn't want millions of people watching her, so instead of banning cameras altogether, she agreed to let the coronation be televised as long as there were no close-up shots of her face. Prince Philip was the head of a commission, and eventually, the initial decision was made to only allow cameras in one area of Westminster Abbey — but then the rules were changed to allow the entire event to be broadcast. Fans around the world were delighted at the decision, as they watched one of the most important events to take place in recent history.