Queen Elizabeth's Drama With Prince Andrew is Growing Behind the Scenes
Prince Andrew has been the queen's biggest problem over the past year. Despite everything happening around Prince Harry and Meghan Markle's exit, the legal trouble Andrew might find himself in would have much more of an impact on the family.
Harry and Meghan's exit might be directly in the spotlight, but the problems with Andrew are escalating behind the scenes.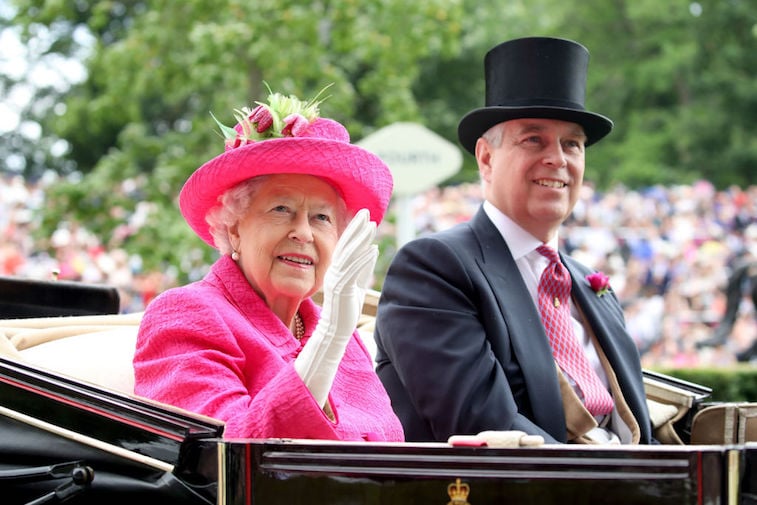 Prince Andrew is in hot water over his friendship with Jeffrey Epstein
Andrew first entered the police's radar when it was learned that he had been friends with disgraced billionaire Jeffrey Epstein for years. Epstein, who died in his prison cell last year, was a convicted sex offender who had been serving time on sex trafficking charges when he died. And it was only then that people came forward and alleged they'd had sexual relations with Andrew while they were underage.
Andrew has since stepped back from his royal duties, but the issues are far from being resolved. 
Andrew did not represent the queen at the Commonwealth celebration
The Commonwealth Day service at Westminster Abbey was a massive gathering for royal family members, though one person was notably absent: Prince Andrew. The Daily Mail revealed that Andrew actually attended a separate service at Windsor Castle, though his attendance was not recorded. Since he has stepped back from royal duties, he has not been allowed to officially represent the queen.
Andrew's absence from Westminster Abbey signals serious problems between him and Queen Elizabeth — many think Meghan and Harry are at odds with her, yet even they were still there.
Experts think the queen is making a 'misstep' in her handling of the situation
CNN reported on March 11 that the queen's handling of the situation may be affecting the royal family. According to CNN, Andrew has failed to work with the police despite his previous statement saying that he was willing to cooperate. And now, the queen is being shamed for not doing more to straighten out the situation.
Some think the queen should not have allowed Andrew to be at Windsor Castle on Commonwealth Day, nor should she have been photographed with Andrew shortly after he was implicated in the trafficking. New York prosecutors have said they cannot get in touch with Epstein for an interview — something that the queen should ensure happens in order to keep the royal family's reputation from sinking.
The problems are only growing, despite Harry and Meghan being the center of attention
The more evidence that unfolds against Andrew, the harder it is becoming for the queen to continue going about life as normal. However, Meghan and Harry have proven a great distraction. The public generally seems more concerned about the couple's exit than about the charges against the queen's son, and it's buying time in terms of royal reputation.
It's unclear if Andrew will ever be forced to speak to prosecutors, but after prosecutors made statements about Andrew's lack of cooperation on March 9, it's been made clear that the palace can't protect him from cooperating forever. And if they do, it likely won't go over well with the public.