Queen Elizabeth Encouraged People to Vote Long Before Meghan Markle and Prince Harry Did
Meghan, Duchess of Sussex and Prince Harry have been getting involved in the U.S. presidential election. Since moving to California in the spring of 2020, the couple has been using their platform to encourage Americans to vote.
While some critics think the Sussexes should stay far away from elections and politics, it's important to note that they are not the first royals to talk openly about voting. In fact, Queen Elizabeth also encouraged people to vote many years ago.
Meghan Markle and Prince Harry have received backlash for being "political"
After Meghan and Harry appeared in various videos to encourage Americans to vote, the couple has received backlash for their actions.
According to The Times, palace courtiers think Meghan and Harry have "violated" an agreement to uphold certain values of the royal family. One of these values is believed to be political neutrality.
Meanwhile, Piers Morgan, one of Meghan's biggest critics, called for Her Majesty to "strip the Sussexes of their titles." He tweeted, "They can't remain as royals & spout off about foreign elections in such a brazenly partisan way."
However, some people do not believe the issue of voting is political at all. According to Elle, a source shared that Meghan reportedly thinks there is nothing controversial about advocating for voter turnout. One political scientist even compares the Sussexes' voting videos to the work Princess Diana did with HIV/AIDs and landmine clearance.
Queen Elizabeth encouraged people to vote many years before the Sussexes did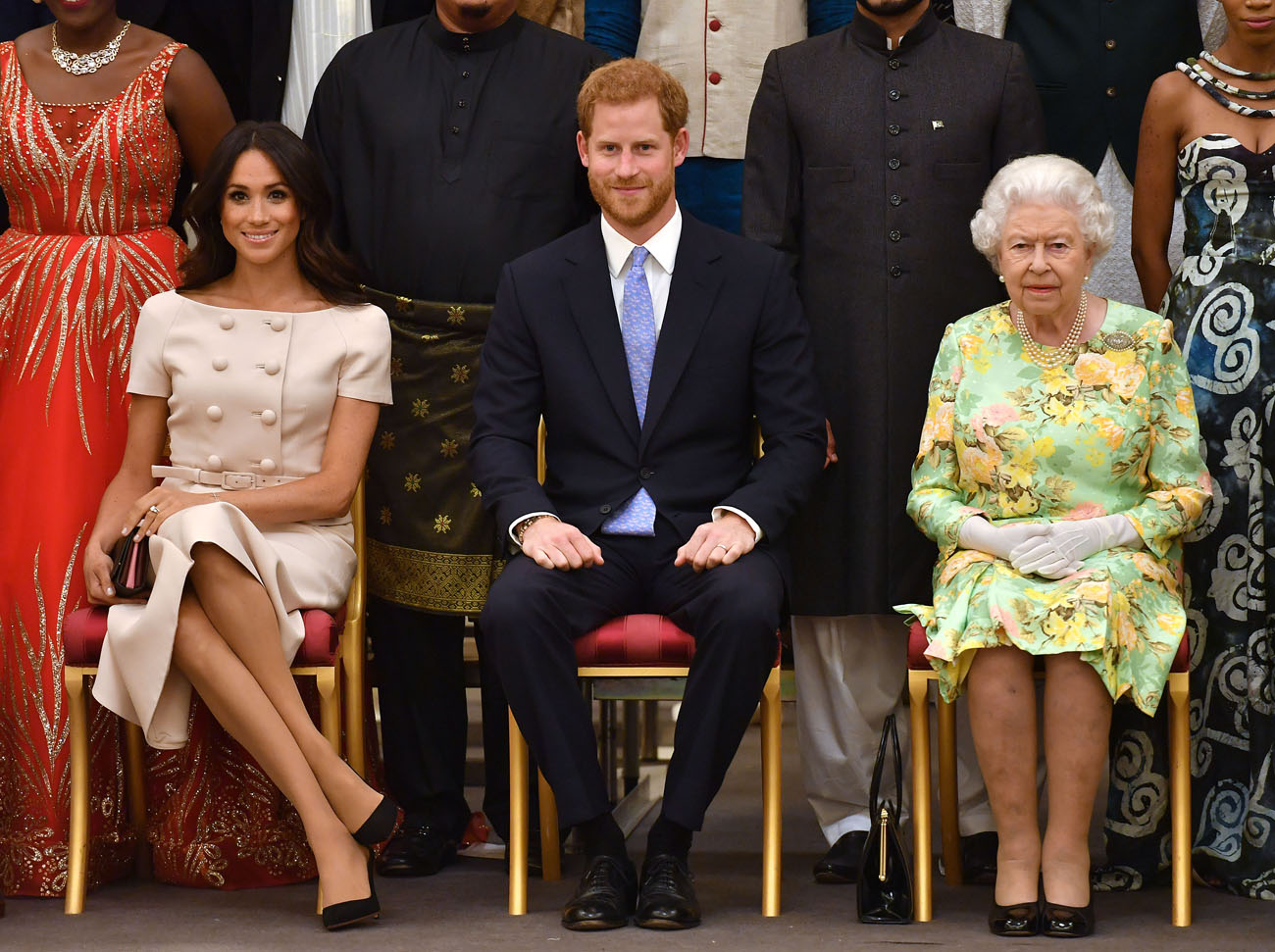 Similarly, it does not seem like Queen Elizabeth believes voting is political either. Insider reported that Her Majesty actually advocated for voting in Wales and Scotland in 2003 and 2014 respectively.
Most notably, in 2003, Welsh voter turnout was only 38 percent. The queen later said in a speech to Wales' National Assembly, as reported by Wales Online, "Elections are the fundamental means by which everyone can participate in the business of government… I share your concerns that we must encourage all our people to exercise their right to vote. This is a real challenge now before us all."
In 2014, Her Majesty encouraged Scottish citizens to vote in the country's independence referendum and to "think carefully" about the future of Scotland, according to Reuters. The topic was a political one, and the palace maintained that Queen Elizabeth had a "totally impartial" stance when advocating for voter turnout.
In any case, the queen did not receive as much backlash for these comments as Meghan and Harry have received for theirs.
Other royals have dipped their toes into political territories as well
Although royals try to be politically neutral, there are examples of causes they support that veer into political territories.
For example, Prince Charles and Prince William are advocates for sustainability and environmentally-friendly policies. In the U.K., this could be interpreted as support for the Green Party, though it's important to note every major party does have environmental causes on its platform.
Charles, in particular, has been criticized for trying to meddle in politics and legislation. If he were to become king in the future, some people believe he won't be as popular as Queen Elizabeth partly for this reason.