Who Is Queen Elizabeth's Favorite Daughter-In-Law, Sophie or Camilla?
Queen Elizabeth hasn't had the best luck with her sons' spouses. Who is Her Majesty's favorite daughter-in-law? Find out, here.
When it comes to her daughters-in-law, Queen Elizabeth has had a lot of ups and downs. But, now that the dust between her and Camilla Parker Bowles has settled, we can't help but wonder how her relationship with Camilla compares to her relationship with Sophie. Who is Queen Elizabeth's favorite daughter-in-law? Find out, ahead.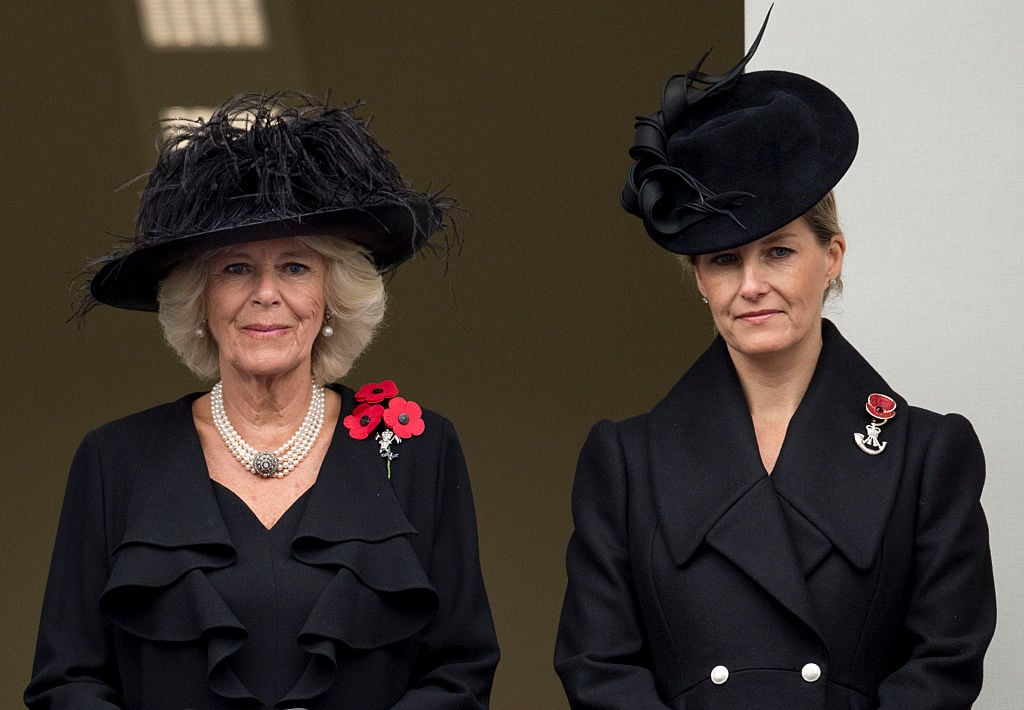 Queen Elizabeth's daughters-in-law

Queen Elizabeth has had quite a few daughters-in-law. Prince Charles's first wife, Princess Diana was allegedly very close with the queen (the Princess of Wales even called her "mama"), but their relationship was sometimes strained and especially rocky towards the end of her marriage to Prince Charles. However, it didn't end nearly as bad as it did for Prince Andrew's ex-wife, Sarah Ferguson.

Sarah "Fergie" Ferguson and Queen Elizabeth were reportedly thick as thieves and had a lot in common. Fergie once even admitted that she felt "favored" by Her Majesty. But, their bond unraveled with a massive feud (one that booted Fergie from the royal guest list!) over controversial photos in the press.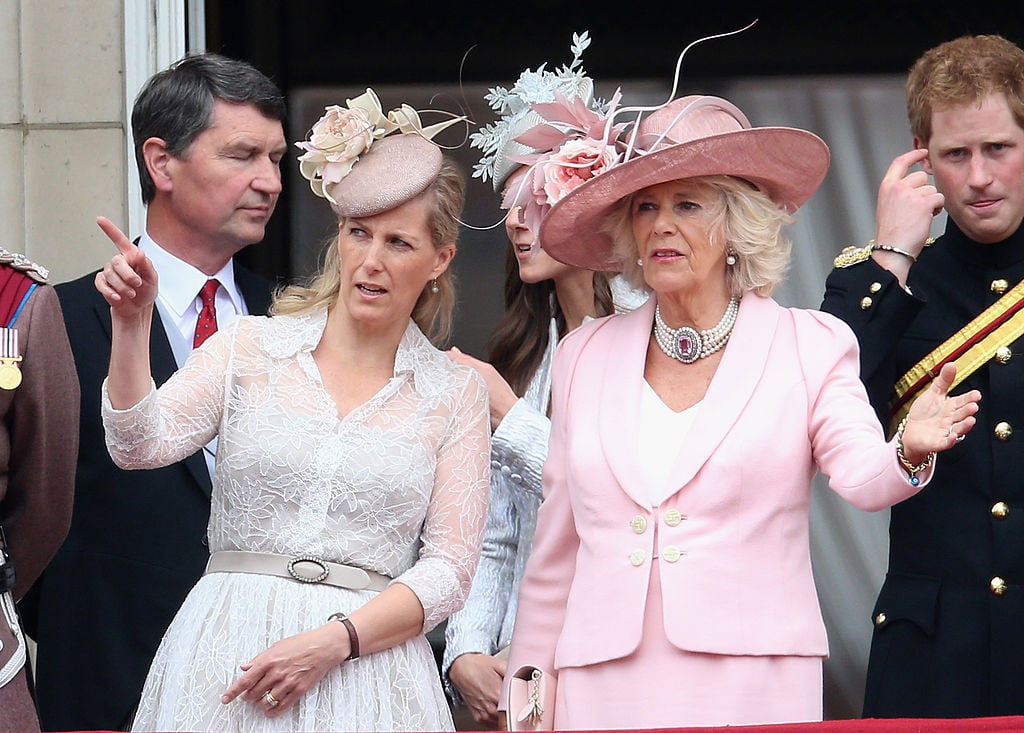 Queen Elizabeth seems to have struck gold with Prince Edward's wife, Sophie, Countess of Wessex. The two are reportedly very close with little drama circling their relationship (which, for the queen and her daughters-in-law, seems to be almost impossible).

And, of course, there is Camilla Parker Bowles, Prince Charles's mistress and current wife. Queen Elizabeth and Camilla Parker Bowles's relationship has been rough, to say the least. After participating in an extramarital affair with her son, Queen Elizabeth — understandably — disliked the Duchess of Cornwall for a long time. She even went so far as to ban her from Buckingham Palace and once called her a "wicked woman" after a few martinis. With all that, the two have allegedly made up and are all smiles when attending royal events together.

Who is Queen Elizabeth's favorite daughter-in-law?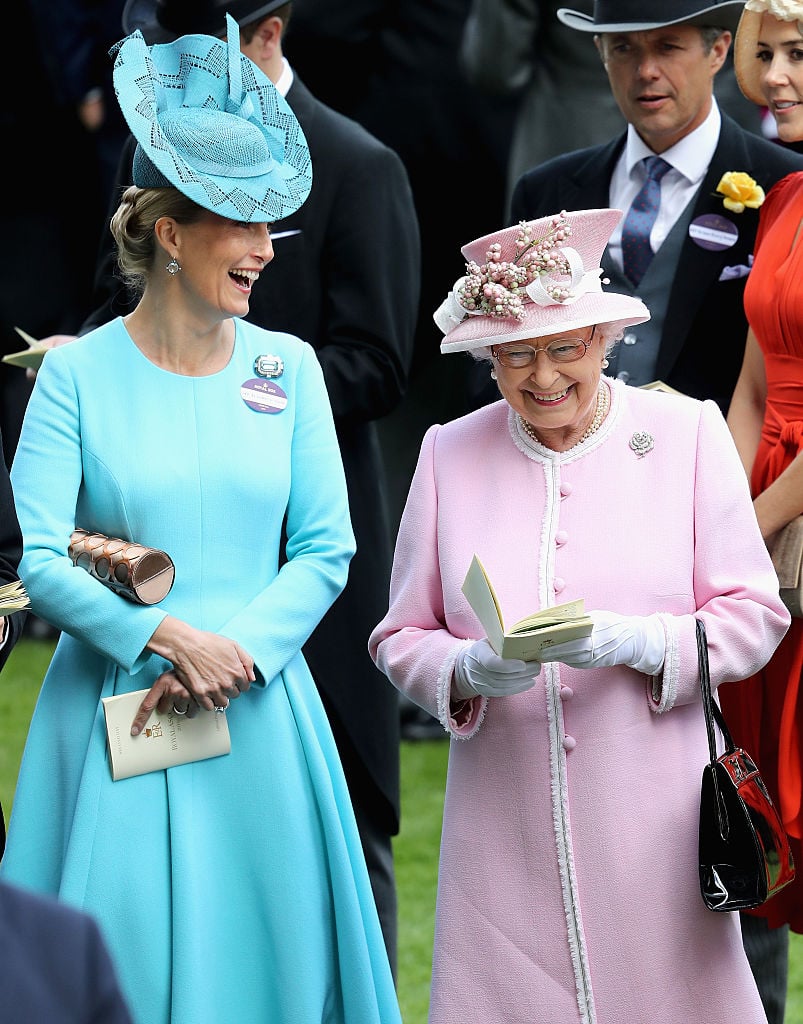 Since Prince Andrew never remarried, Her Majesty only has two daughters-in-law: Camilla and Sophie. Who is Queen Elizabeth's favorite daughter-in-law? Many believe it's Sophie. In fact, some go as far as to say she's her favorite in-law (yes, over Kate Middleton and Meghan Markle).

"She is trusted and relied on by the Queen in a way I couldn't say applied to the Duchess of Cambridge or the Duchess of Cornwall," an unnamed royal aide told Daily Mail. "She is like another daughter to Her Majesty, they are that close," they added. The aid goes on to discuss how Queen Elizabeth leans on her daughter-in-law. "She talks to Sophie in the way she used to talk to Princess Margaret. Sophie has filled a terrible gap in the queen's life that was left when her sister and the Queen Mother died in 2002."

The two allegedly share common interests, too. According to Daily Mail's reports, they are both fascinated by military history. "Sophie loves listening to the Queen talk about great historical events, and the pair are sometimes gone for hours, pouring over ancient documents in the Royal Archives, which are kept at Windsor Castle."

Check out The Cheat Sheet on Facebook!