Apparently, Queen Elizabeth's Favorite Song to Dance to Is (Fittingly) 'Dancing Queen' by ABBA
Queen Elizabeth II might have just turned 94, but that doesn't mean she doesn't know how to have a good time. The head of the monarchy has worked hard to rule since she was in her 20s — and even she needs to let loose every now and then. It turns out she reportedly loves dancing to "Dancing Queen" by ABBA — and we can totally see why.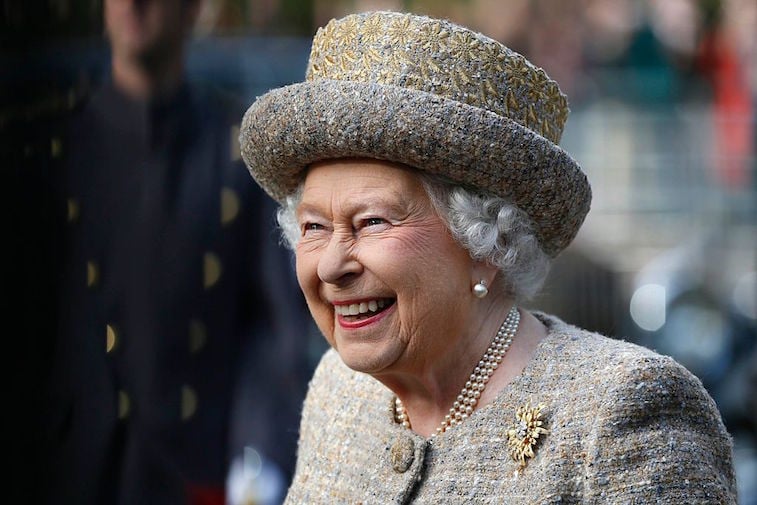 The queen needs to have some fun every now and then
Queen Elizabeth has ruled over the United Kingdom and its Commonwealths for decades; the queen just celebrated her 94th birthday on April 21. She was thrown into the role when her father died unexpectedly — she was only 25.
These days, the queen remains a voice of reason for the entire U.K. Amid the coronavirus pandemic, the queen has sent several messages to the British public, offering some support and understanding, and reminding them that "better days will return."
She was reportedly seen dancing to 'Dancing Queen' at a Windsor Castle banquet
The queen might be one of the most important women in the world, but that doesn't mean she can't let loose every now and then. Back in 2017, Chris Evans, a radio DJ for BBC, revealed that the queen actually loves dancing to "Dancing Queen" by ABBA.
Evans was DJing at the event, and when the song came on, the queen immediately got up to dance (or so we hear). And Evans revealed that her reasoning for loving the song was because "I am the Queen, and I like to dance." Of course, we'll never know for sure whether it's true, but it totally wouldn't surprise us if the queen knows how to get her groove on. After 94 years, she's bound to have learned a few solid dance moves, right?
The royals have had their share of fun through the years
Although the queen isn't necessarily viewed as a party girl, the royals have been known to have a little too much fun from time to time. Back when Prince William was serving in the military, he reportedly spent many a night out with friends, surrounded by beautiful women and plenty of alcohol (it supposedly was part of the reason why he and Kate Middleton broke up in 2007). And William's brother, Prince Harry, was infamously caught naked with several women in his hotel suite in Las Vegas back in 2012.
The royals have to maintain a very professional public persona
For the most part, the royals have always had their act together. There have certainly been a few partying scandals, but they all keep very polished personas in front of the British public. And Queen Elizabeth's innocent enjoyment of "Dancing Queen" is probably one of the sweetest things we've ever heard.
There's no denying we are living in uncertain times. But thinking about the queen enjoying herself while listening to an iconic song that resembles her is something that definitely brings us a little bit of joy.