Queen Elizabeth Fears She May Never See Archie Again Amid The 'Escalating Row' With Meghan and Harry Claims Expert
With Prince Harry and Meghan Markle growing more distant from the rest of the royals, Queen Elizabeth is reportedly concerned that Archie Harrison will remain in America forever.
Queen Elizabeth and Prince Philip are reportedly worried that they may never see Archie Harrison again. Archie is currently living with his mom and dad, Meghan Markle and Prince Harry, in Los Angeles and has not been in the United Kingdom since last fall. With Harry and Meghan, Duchess of Sussex, growing more distant from the rest of the royals, Her Majesty is reportedly concerned that her great-grandson will remain in America forever.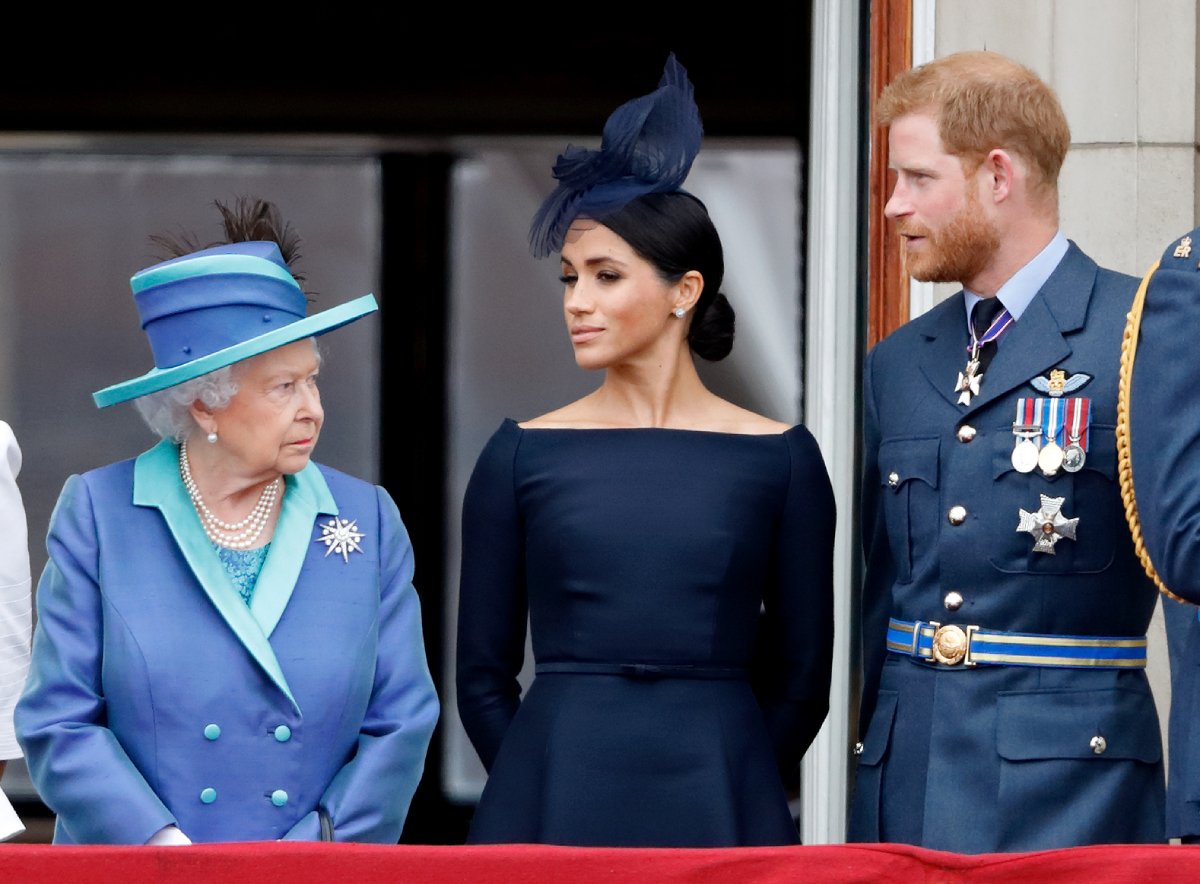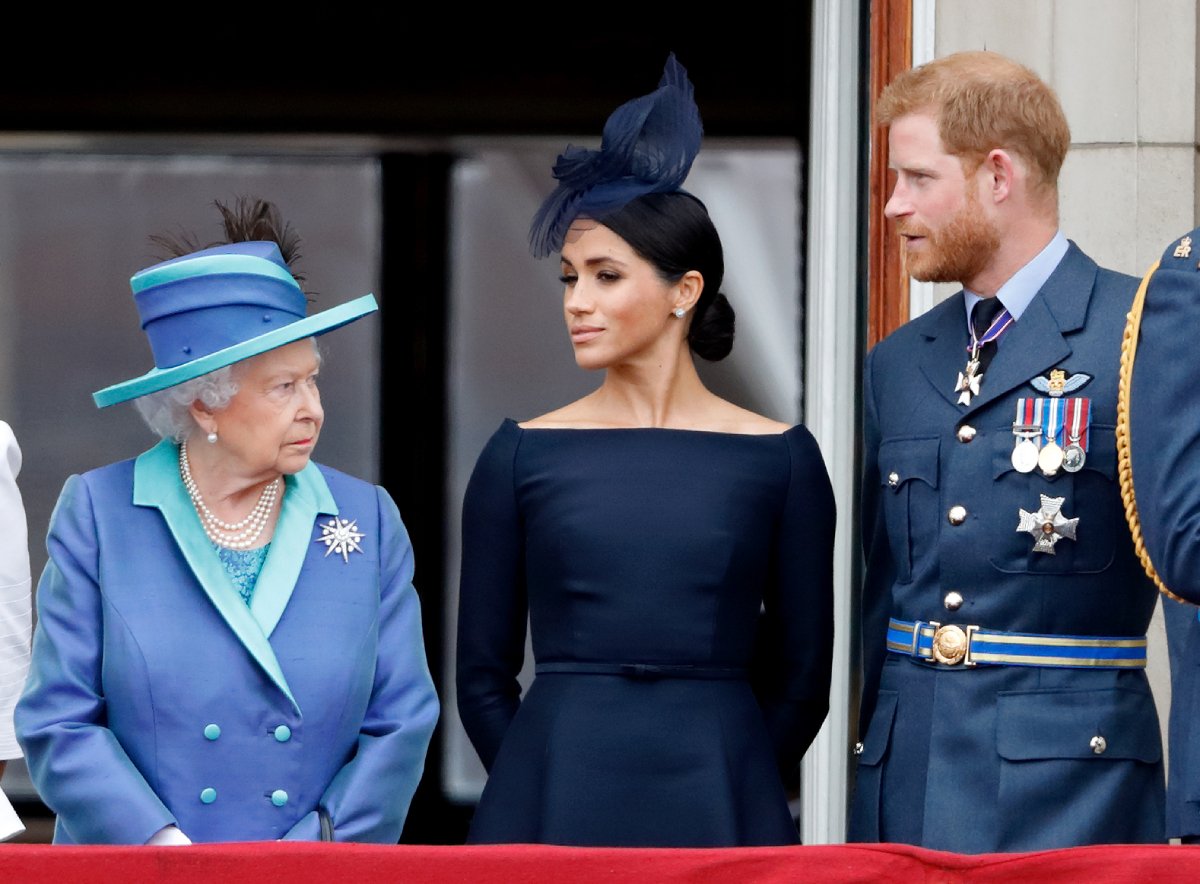 Will Prince Harry and Meghan Markle return to the UK?
Harry and Meghan moved to LA back in March. At the time, sources stated that the couple planned on splitting their time between LA and the UK, but the coronavirus pandemic put a stop to their plans.
"Harry and Meghan are still desperately hoping that they will be able to come over [for] the summer and spend time with the Queen," an insider dished in March.
For the past few months, Harry and Meghan have been hunkering down in LA while the country still deals with the pandemic. With the situation getting more complicated with each passing week, a source says that Harry and Meghan have canceled their traveling plans.
To make things even worse, the Duke and Duchess of Sussex are also in the middle of a lawsuit with several British newspapers. According to Express, Meghan bashed the royal family in a recent set of court documents, claiming that she felt "unprotected" when she was pregnant with Archie.
Royal experts believe that Meghan's negative comments about the royals have driven a wedge between the families. Members of the public are also unhappy with Meghan's attacks on the royals, sparking speculation that the couple might not return to the UK for a long time.
Queen Elizabeth is reportedly worried about never seeing Archie Harrison again
With the drama between Meghan and the press heating up, royal expert Camilla Tominey says that Queen Elizabeth is worried that the Duchess will keep Archie in LA for many years to come. If that happens, then Her Majesty, who just turned 94, may never see her great-grandson again.
"Some in royal circles have even started to wonder whether the Queen and the Duke of Edinburgh will ever see their one-year-old great-grandson Archie again amid the escalating row," Tominey explained.
Author Phil Dampier, who has written several books on the royals, also revealed that Queen Elizabeth was "absolutely devastated" when she heard about Meghan's recent comments. Dampier assured royal watchers that Her Majesty will find a way to cope with the drama but she still feels as though Meghan has "betrayed" her trust.
As fans will recall, Queen Elizabeth went out of her way to welcome Meghan to the royal family even before she and Harry had tied the knot. Shortly after their engagement, for example, Queen Elizabeth invited Meghan to spend Christmas with her at Sandringham, something that Kate Middleton had to wait for until after she had exchanged vows with Prince William.
Harry and Meghan have not commented on the reports surrounding their future plans for Archie. The couple's exit from the royal family went into effect at the end of March and will be reviewed again next year.
Prince Harry and Meghan Markle take a shot at Queen Elizabeth
Amid growing tensions between the families, Harry and Meghan recently sparked more drama when they took part in a virtual meeting with the Queen's Commonwealth Trust. During the interview, the couple addressed the Commonwealth's past and discussed several social issues, including racism and Black Lives Matter.
Considering how Queen Elizabeth is the leader of the Commonwealth, many viewers took the comments as directed toward the royal family.
"Certainly when you look across the Commonwealth, there is no way that we can move forward unless we acknowledge the past," Harry shared. "So many people have done such an incredible job of acknowledging the past and trying to right those wrongs. But, I think we all acknowledge there is so much more still to do."
Queen Elizabeth has not responded to Harry and Meghan's recent comments. The royals tend to remain mum on these sorts of controversies, so it is unlikely that Her Majesty will release a statement.
As part of their exit deal, Harry and Meghan will become financially independent from the crown and will no longer use any of their royal titles.