Queen Elizabeth Feels 'the World Isn't Quite Ready' for Prince Charles and Camilla Parker Bowles to Take the Throne, a Royal Author Says
It's not time for Prince Charles to become king. A royal author says Queen Elizabeth II isn't planning to step down for her son to lead the royal family. At least, not in the near future. Why? Because she supposedly feels the world "isn't quite ready" to see Charles and Camilla Parker Bowles take the throne. 
Queen Elizabeth's making more time to rest following a hospitalization in October 2021
The queen is prioritizing rest after she was taken to the hospital in mid-October 2021. Multiple engagements were canceled including a trip to Northern Ireland because doctors advised her to rest. Per Buckingham Palace, the 95-year-old begrudgingly followed her doctors' orders. 
"Her Majesty is in good spirits and is disappointed that she will no longer be able to visit Northern Ireland, where she had been due to undertake a series of engagements today and tomorrow," the palace said in a statement. 
Meanwhile, thousands of miles away in Montecito, Calif., her grandson Prince Harry felt helpless. Now he and his wife, Meghan Markle, are supposedly planning on spending Christmas with the queen. 
Queen Elizabeth doesn't think the world's ready for Charles and Camilla to lead the royal family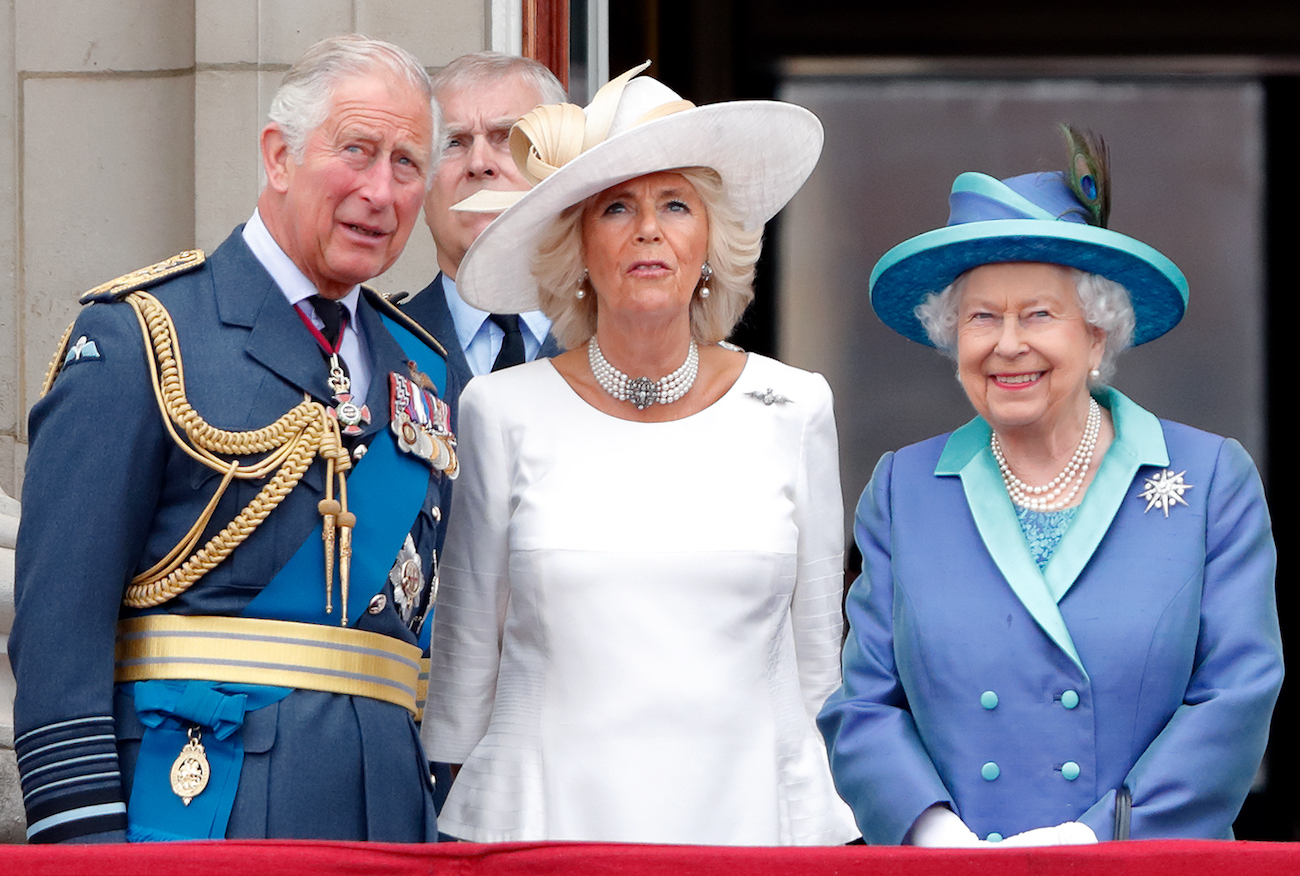 According to Ingrid Seward, author of Prince Philip Revealed and editor-in-chief of Majesty magazine, the queen's not ready for Charles to take over. 
"She will stick to her guns as long as she's fit. She will continue to do her duty. Because I think she also feels the world isn't quite ready for Charles and Camilla," Seward told Newsweek in October 2021. 
The royal author continued. Seward shared the queen shouldn't overwork herself, however, having too little on her schedule could also be problematic. 
"If she stops she will literally drop. Her entire life from the moment she was born has been one of rigid routine," Seward explained. "I think she found it very, very difficult during COVID without routine. My God, she would age overnight."
The biggest event on the queen's calendar is her Platinum Jubilee, which marks 70 years of her reign. The festivities begin in February 2021 and end with a four-day celebration in June 2021. 
Queen Elizabeth may decide to stay in the background while Charles performs head of state duties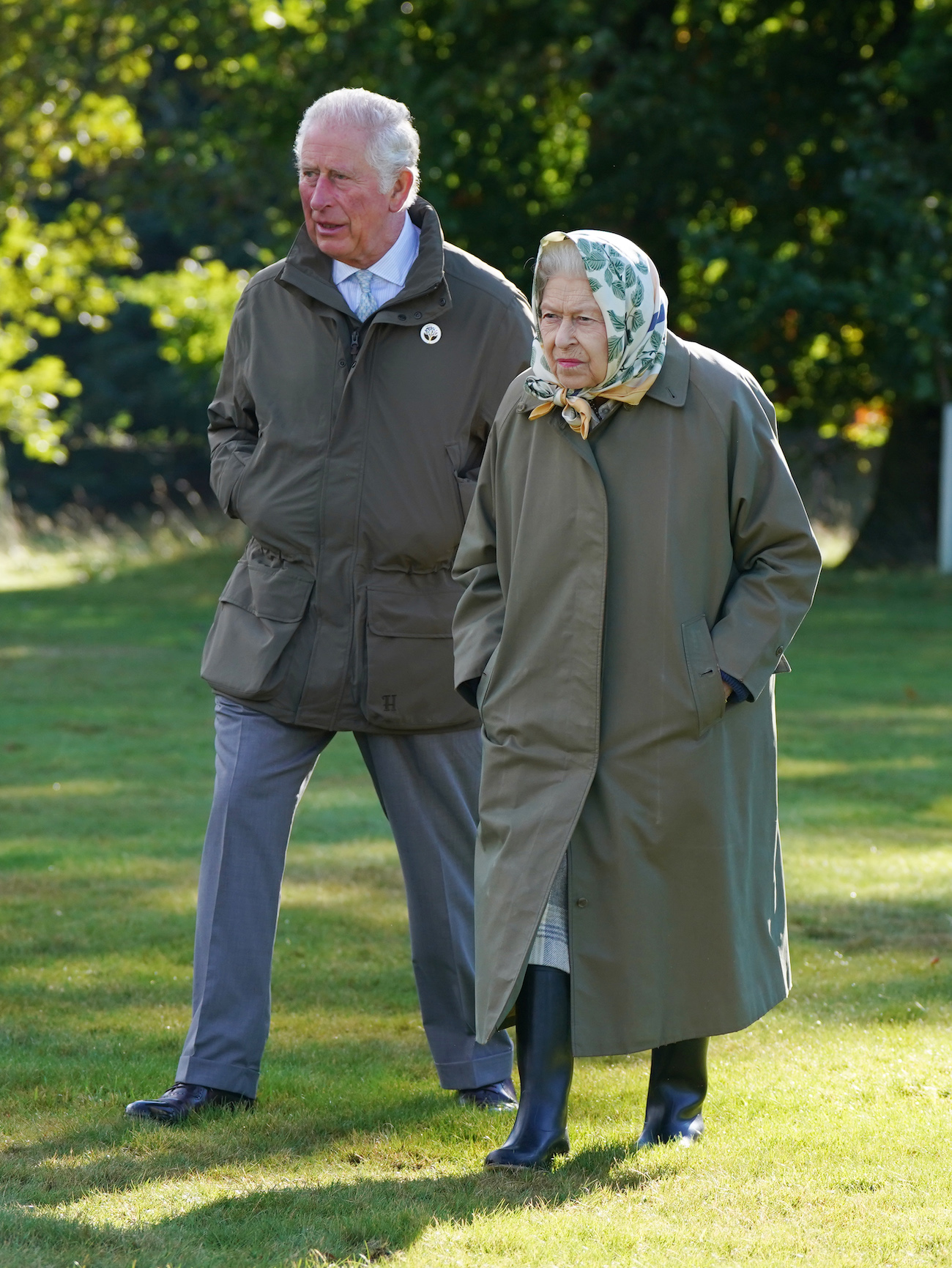 Just because the queen's continuing with her duties as the head of the monarchy doesn't mean she could step aside for Charles in the future. According to Robert Jobson, author of Prince Philip's Century, the queen may opt for a regency. What that means is that Charles, acting as Prince Regent, would fulfill duties as the head of state. Meanwhile, the queen would still technically be the head of the royal family. 
"If she feels that she cannot continue to do the job to the best of her ability," Jobson told Newsweek. "If she feels in any way that her position will be detrimental to the monarchy as an institution, I've no doubt whatsoever that she would step aside and institute the Regency Act for Prince Charles to come in, he added, saying that "She wouldn't want the institution to be suffering in any way."
So when will a regency potentially happen? Not for some time. "I'm absolutely sure we're not at that situation yet and I'm sure we'll get through to the 70th anniversary of her reign, without any doubt," he said. "I don't think the regency act is going to be implemented at this point in time but we cannot rule it out over the next four or five years."