The Real Reason Prince George Calls Queen Elizabeth 'Gan Gan'
When Kate Middleton revealed Prince George's nickname for his great-grandmother, royal family fans went wild for the super sweet pet name. But, unlike Prince William, who called his grandmother "Gary" as a little boy, "Gan Gan" isn't a mispronunciation of Granny. In fact, Prince George didn't even make it up.

Find out the real reason why Prince George started calling Queen Elizabeth his "Gan Gan," ahead.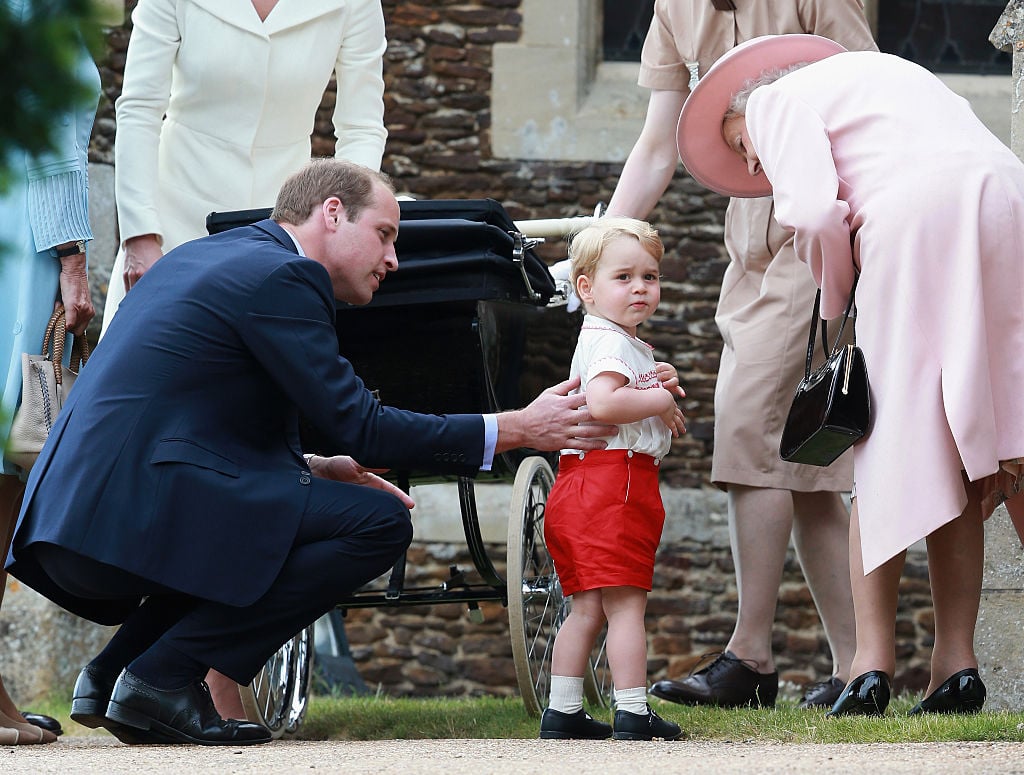 Prince George's nickname for Queen Elizabeth

In a 2016 interview marking Queen Elizabeth's 90th birthday, Kate Middleton revealed some adorable insight into her son's relationship with the longest-reigning monarch. According to the Duchess of Cambridge, the future king calls his great-grandmother "Gan Gan." However, PopSugar reports that the name isn't unique to Prince George. In fact, it was his grandfather, Prince Charles that made up the nickname.

According to the reports, "Gan Gan" has become a sort of royal family protocol, as it was what Prince Charles called his great-grandmother and what Prince William and Prince Harry called their great-grandmother. Prince George is simply carrying out the tradition by calling his great-grandmother, Queen Elizabeth "Gan Gan," too.

Just because Prince George didn't make it up, doesn't mean it's not the cutest nickname ever. Can't we all start calling Queen Elizabeth Gan Gan?!

Queen Elizabeth's relationship with Prince George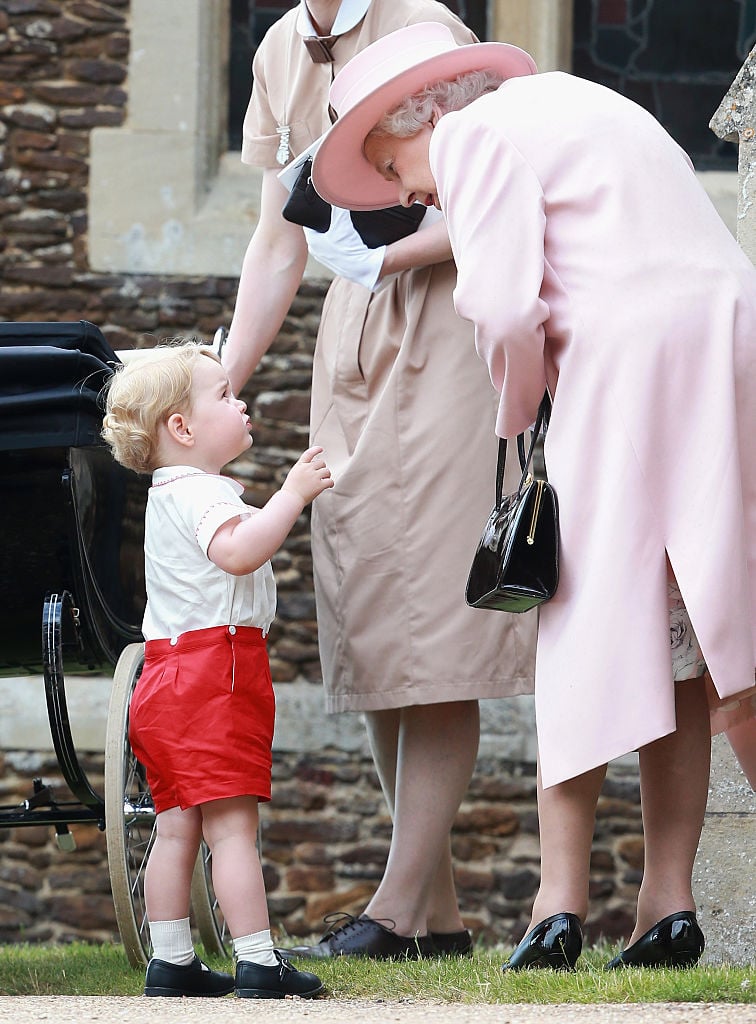 The queen is one busy woman, but she still finds time to see her great-grandchild. In fact, she sounds like the best great-grandmother ever. What is Queen Elizabeth like as a great-grandmother? Find out with insight into her relationship with Prince George, below.

She leaves him gifts when he sleeps over at Buckingham Palace

Apparently, Queen Elizabeth and her great-grandchildren have sleepovers. And, when they spend the night, Her Majesty leaves them little gifts. "She leaves a little gift for George and Charlotte in their rooms," Kate Middleton once revealed. "I think that just goes to show her love for [the children] and for the family."

She taught him to clean up after himself

Staying at Gan Gan's house (we mean, palace) isn't always fun and games. Queen Elizabeth allegedly taught Prince George how to clean — or, at least pick up his toys.

Prince George bows to his great-grandmother

Royal children don't typically start bowing to the queen until they are a little older. Royal etiquette rules suggest that young princes and princesses begin bowing and curtsying to the queen around the age of five-years-old. However, some royal experts believe the young prince started the tradition at an earlier age.

Queen Elizabeth and Prince George both love dogs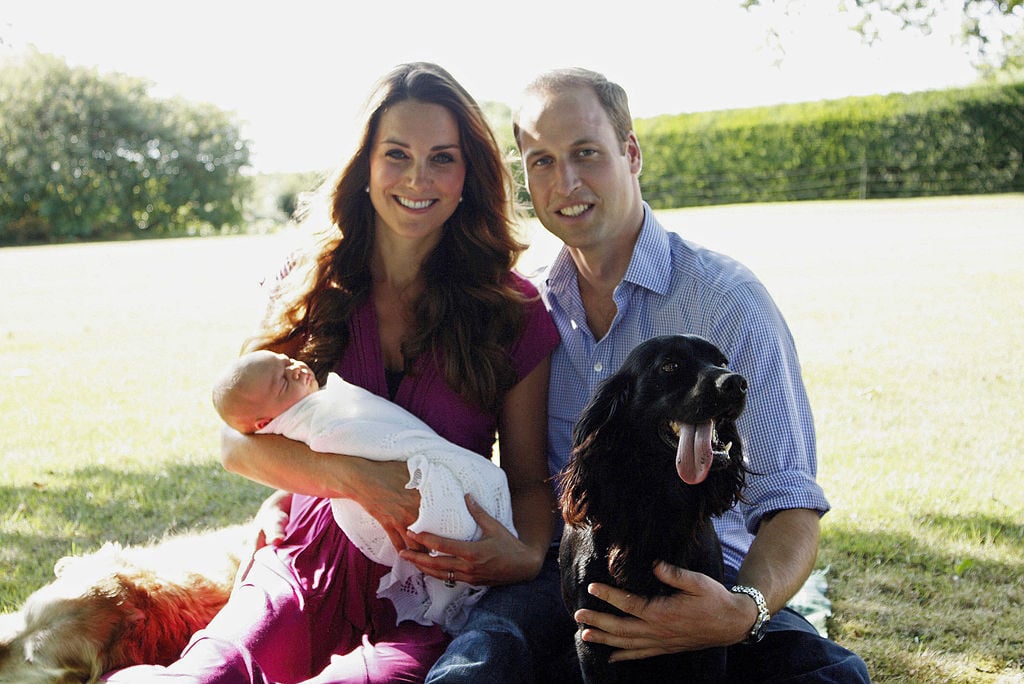 The queen and her great-grandson likely bond over their love of dogs. At home, Prince George enjoys playing with his family pup, Lupo. However, he's not afraid to pet stranger's dogs, too. Once, while visiting his grandmother, Carole Middleton, Prince George approached a fellow dog owner and asked to pet her dog.

Queen Elizabeth likely encourages manners

Manners are a must in the royal family. And, while Prince George allegedly has impeccable manners, the queen — like many grandmothers — likely encourages her great-grandson to remain poised in public and use his manners.

Check out The Cheat Sheet on Facebook!