Queen Elizabeth Grants Princess Anne One of Prince Harry's Abandoned Titles
Members of the royal family are bracing themselves following Prince Harry and Meghan Markle's stunning exit. A few royals are going to have to pick up the slack once Harry and Meghan's departure is official, including some of Queen Elizabeth's children. While Prince Charles already has a packed schedule, Her Majesty is reportedly looking to give his sister, Princess Anne, one of Harry's abandoned titles this spring.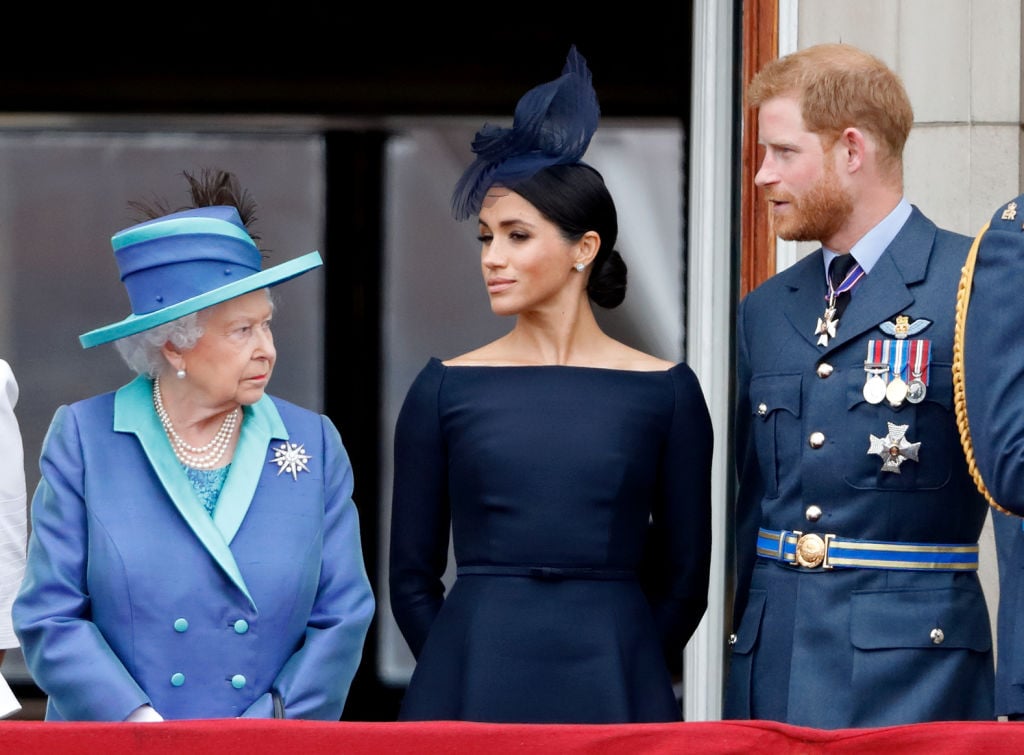 Prince Harry and Meghan Markle say goodbye to the royals
At the beginning of the year, Prince Harry and Meghan, Duchess of Sussex, announced their decision to step down as senior members of the royal family.
In the coming months, the couple plans to step away from the royal spotlight and split their time between the UK and North America. They have yet to announce where they plan on setting up their second home, but potential landing places include Canada and Los Angeles.
The Duke and Duchess of Sussex also plan on becoming financially independent from the crown. This means they will no longer accept public funding and will need to finance their yearly endeavors on their own.
Because they are no longer performing their royal duties, Prince Harry and Meghan will lose their HRH titles. They will, however, keep their title as the Duke and Duchess of Sussex and will be allowed to use the name of their charitable foundation, Sussex Royal.
"The Sussexes will not use their HRH [His or Her Royal Highness] titles as they are no longer working members of the Royal Family. The Duke and Duchess of Sussex have shared their wish to repay Sovereign Grant expenditure for the refurbishment of Frogmore Cottage, which will remain their U.K. family home," the palace explained.
What title will Princess Anne get?
With Prince Harry and Meghan losing their royal titles, Queen Elizabeth will be free to hand out those names to active members of the royal family.
According to Town and Country, Queen Elizabeth is thinking about giving one of one Harry's abandoned titles to her daughter, Anne. The title up for grabs is the Captain-General of the Royal Marines.
Harry will be giving up the title this spring once Megxit becomes official.
Sources claim that Queen Elizabeth is about to announce the new title for Anne. But before that, Harry is expected to attend another royal engagement in the UK.
The public appearance will be Prince Harry's last as a senior member of the royal family. After the event is over, he is expected to return to North America with Meghan and their son, Archie Harrison.
When will Prince Harry and Meghan Markle be back in the UK?
Meghan and Harry returned to the UK shortly after announcing their exit. In the weeks following the shocking announcement, Harry met with high-ranking members of the royal family while Meghan returned to Canada.
Prince Harry spent a few weeks in the UK before reuniting with Meghan Markle. The two have remained in North America ever since, though sources say that they will be returning to the UK in the near future.
Queen Elizabeth has reportedly asked the Sussexes to attend the yearly Commonwealth service at the beginning of March. The event is held inside Westminster Abbey and attendees will include leaders from the Commonwealth nations, such as Canada.
Meghan and Harry are expected to bring their son, Archie, with them to the event. The engagement will be Harry's last before Megxit becomes official.
Is this why Harry and Meghan really left the royal family?
While we wait to see what happens to Prince Harry's titles, there has been a lot of speculation about why he and Meghan really left the royal family. The two seemingly stepped down because they wanted to live a quieter life, but some fans believe money may have been a motive.
Harry and Meghan recently appeared at a summit in Miami that was hosted by JP Morgan. The two reportedly spoke at the event and were paid anywhere between $500,000 to $1 million for their appearance.
This has led to a lot of reports about how the two are planning on raising money by booking private speaking events around the world.
If that is true, Harry and Meghan could make millions of dollars on an annual basis. In fact, some experts believe that the two could earn as much as $100 million this year along, something that could have played a part in their decision.
Prince Harry and Meghan Markle have not commented on the reports surrounding their exit.