Queen Elizabeth Had a Secret Plan For Prince Harry and Meghan Markle to 'Give Everyone a Breather,' Expert Claims
Prince Harry and Meghan, Duchess of Sussex's desire to get out of the royal spotlight and escape the media scrutiny became a reality earlier this year. One royal expert claims the couple could have taken Queen Elizabeth up on an offer to avoid the negative press much earlier, however.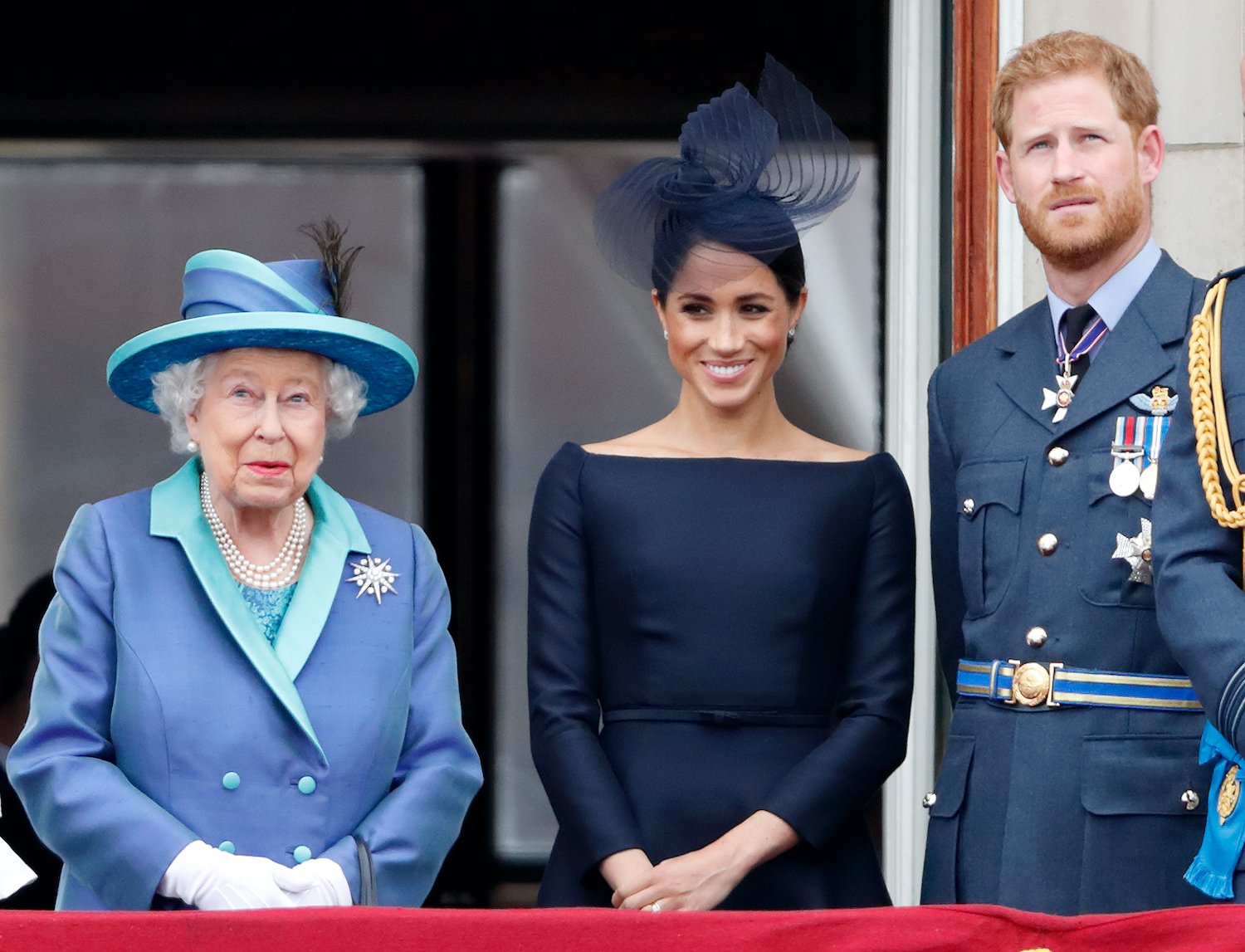 Prince Harry and Meghan Markle wanted to escape the royal spotlight
Prince Harry and Meghan had voiced their concerns about their lives in the spotlight during the 2019 documentary Harry & Meghan: An African Journey. When they announced their plan in January 2020 to take a step back from their royal duties, the news was not all that surprising.
Queen Elizabeth respected their need to have a more normal life, but ultimately couldn't allow the half-in/half-out arrangement the Sussexes hoped for, which would have them splitting their time between the UK and North America.
Queen Elizabeth reportedly had a secret plan for Prince Harry and Meghan Markle
In his book about Prince Harry and Prince William's relationship, titled Battle of Brothers, author Robert Lacey discusses the Sussexes and reveals how the queen had a secret plan for them that would have allowed a break from the spotlight.
Queen Elizabeth, according to Lacey, wanted to extend an offer for the Sussexes to move to Africa for a year or two.
Lacey shares the story with the Daily Mail, noting, "The big idea was to get Harry and Meghan out of the country for a decent spell. It would give everyone a breather."
"The queen wanted to offer both honor and responsibility to the couple by handing them some role in her beloved British Commonwealth of Nations — a highly personal token of trust," the author continues.
Lacey shares that the plan of giving the Sussexes this "semi-regal role" gave Prince Harry, a "spare" in the royal family, "self-sufficient status that truly matched, but did not threaten, that of the heir."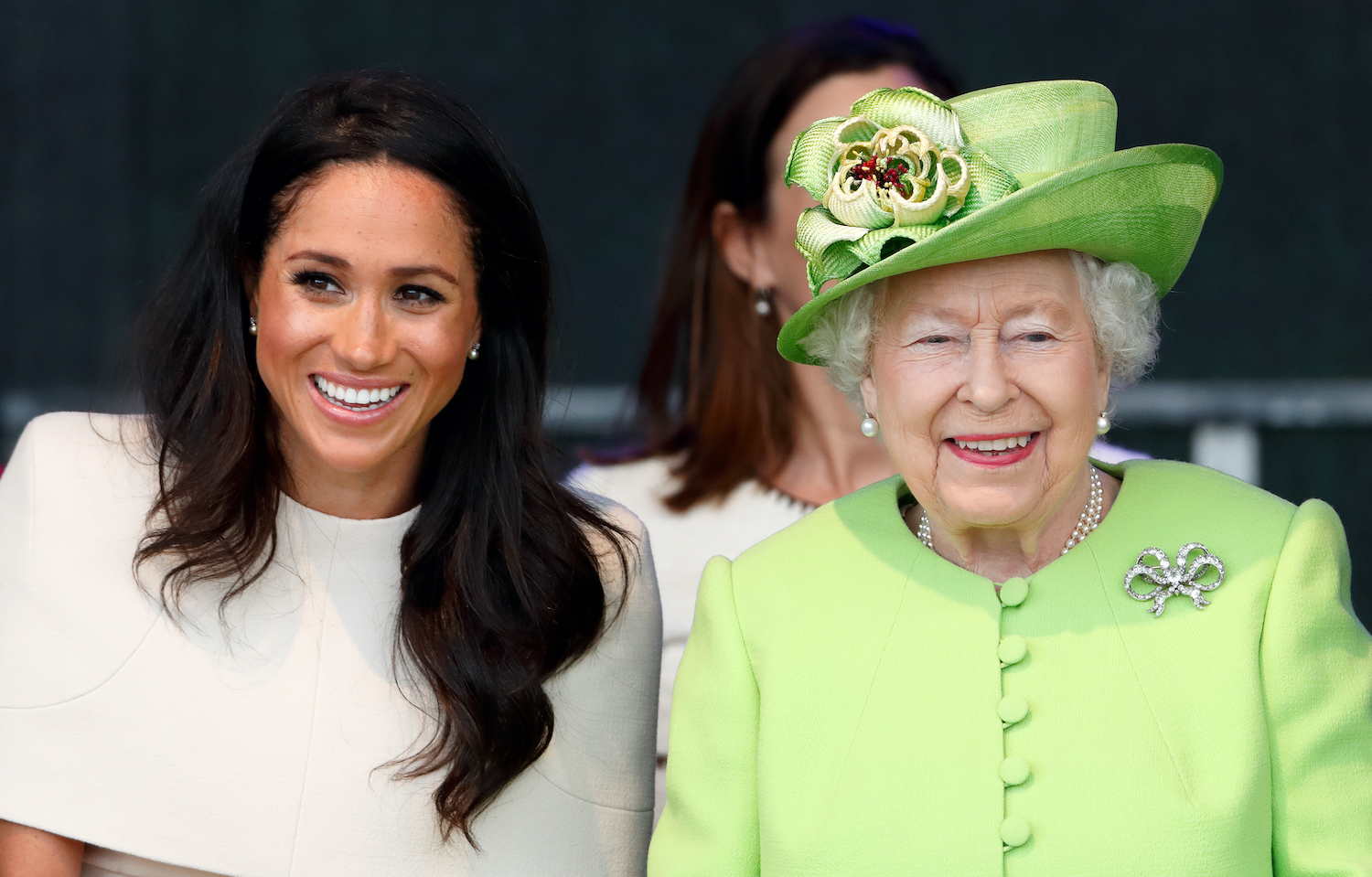 Queen Elizabeth 'added a personal touch,' expert shares
The queen supported Prince Harry and Meghan's desire to escape the negativity, with Lacey sharing how Queen Elizabeth "added a personal touch," based on her own experience.
"She had heard and read much of Harry and Meghan's wish to live an 'ordinary' existence," Lacey shared. "Well, she could recall such a period in her own life — her 'Malta Moments' between 1949 and 1951, when Philip was serving as a naval officer on the Mediterranean island and she would fly out to stay with him."
The time in Malta, the expert notes, allowed the queen to have a "normal" life, rather than being viewed as part of the royal family.
"Modern South Africa, with its black-majority rule, could be just the spot — and the couple themselves seemed interested by the notion," the author writes. "Their relationship had taken flower in Africa after all, so maybe it, or somewhere else in the Commonwealth, might provide their next step. Johannesburg could be their Malta."