Queen Elizabeth Had a Very Close Relationship with Her Father, King George VI
The relationships between fathers and daughters are often complicated, but King George VI and Queen Elizabeth II are a glowing exception. Her father may have been a busy man ruling a nation, yet he always made time for his little girl and what's more, he treated her with respect unlike so many other men of the era. Their shared destinies created a special relationship between these two that lasted until his untimely death in 1952.
The queen still follows certain protocol that was inspired by her father's death on Feb. 6, 1952 while Elizabeth was out of the country. For example, she and other royal family members always travel with a somber black outfit in case someone in the family dies while they're away.
Queen Elizabeth's father prepped her for the biggest role of her life. Here's why his confidence in her helped make her the woman she is today.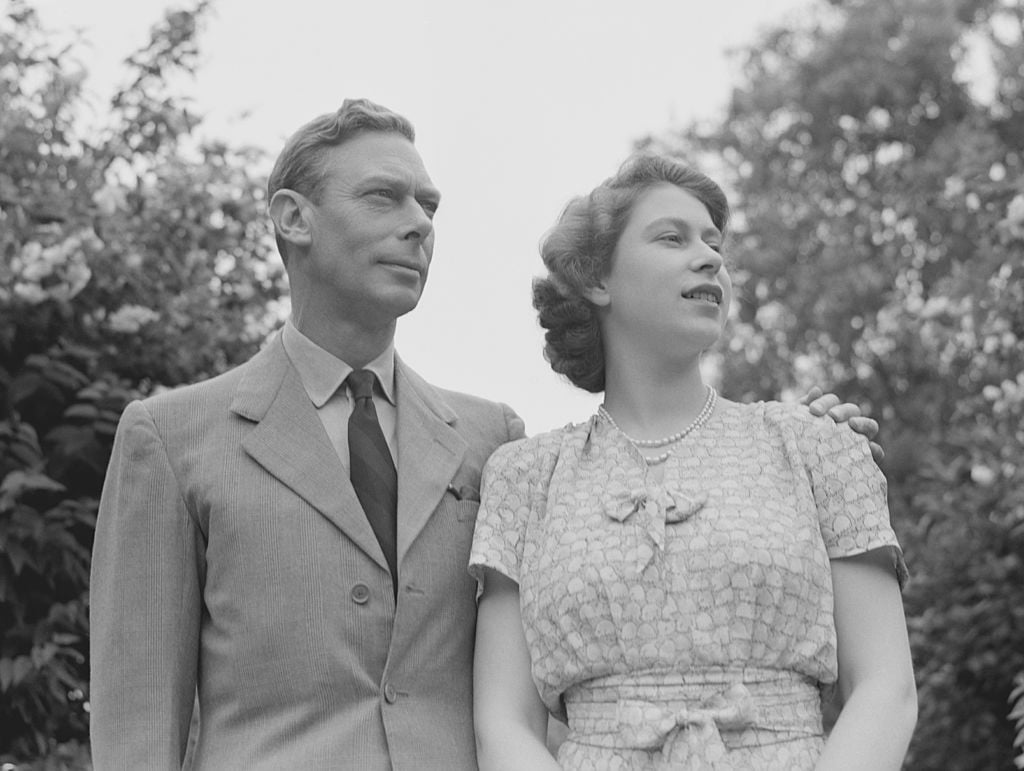 King George VI was never supposed to become the king
The only reason Queen Elizabeth's father became king was because of major drama in the royal family. George's brother, King Edward VIII, shocked the world when he decided to abdicate the throne and marry American divorcee Wallis Simpson in 1936.
At the time, Elizabeth was just 10 years old. But even though she was George's eldest daughter, she didn't become the Princess of Wales or heiress apparent because she was female. The line of succession favored male heirs and any subsequent male children would have taken precedence.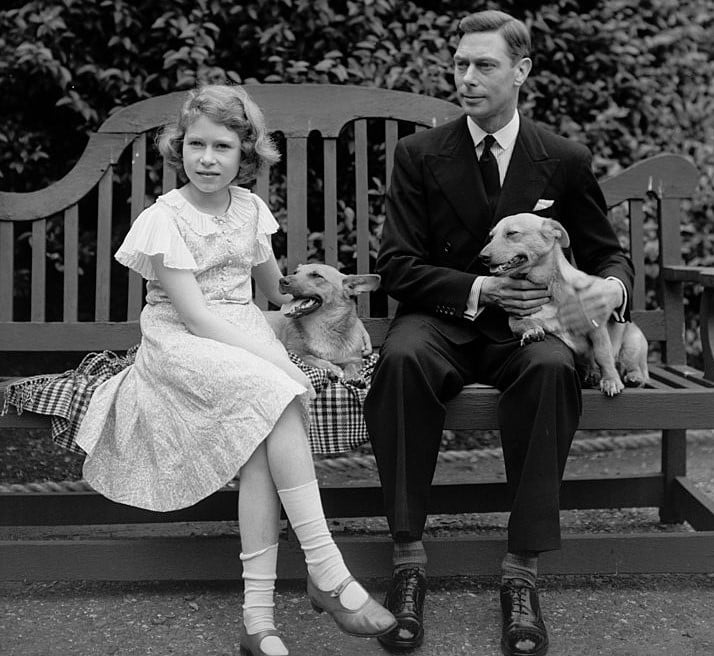 Despite the law, King George began training Elizabeth for her future role
Even though Elizabeth, the Queen Mother took on the majority of child-rearing duties, King George was a devoted and involved father who spoiled his little girls, Elizabeth and her younger sister, Princess Margaret. He called Elizabeth "Lilibet" and apparently referred to his quiet, studious daughter as his "pride" while describing the more rambunctious Margaret as his "joy."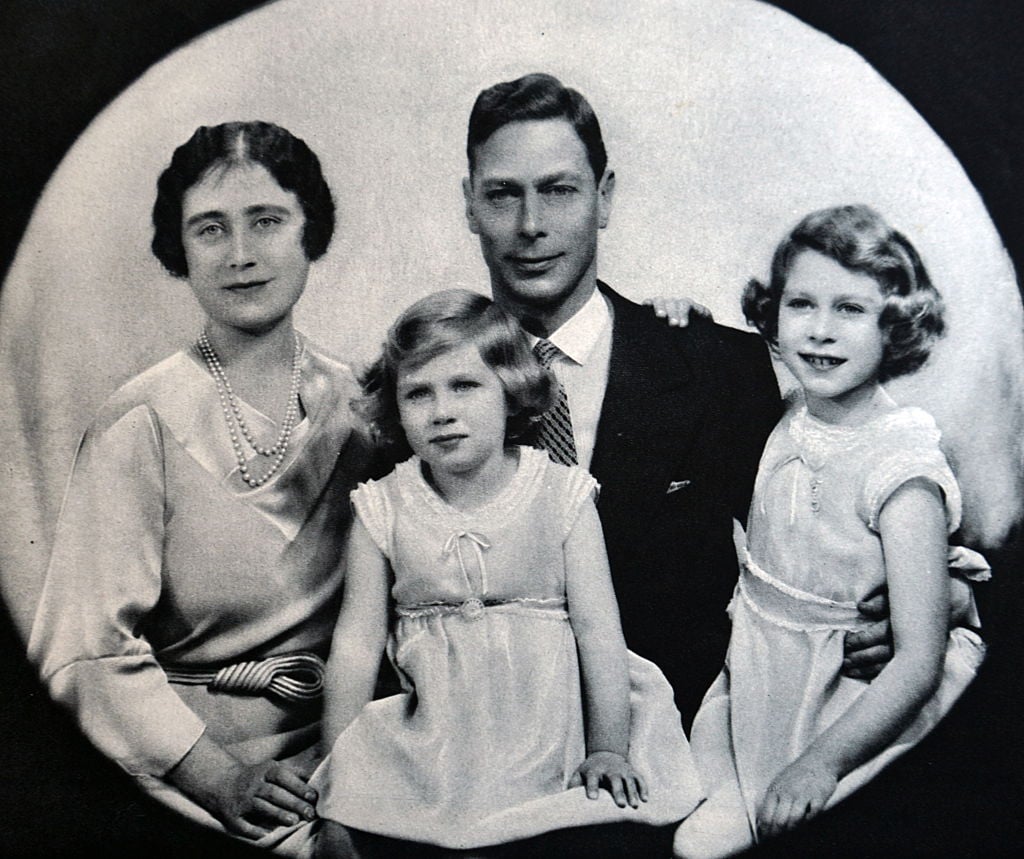 When Elizabeth was 14, King George entrusted her to give a radio broadcast to British children who had been evacuated from their homes during World War II. He also made her an honorary Royal Army colonel and encouraged her to participate in the war effort.
At the tender age of 18, the future Queen Elizabeth became "counselor of state," which let her represent her father whenever he was traveling.
King George wrote Elizabeth the most beautiful letter on her wedding day
Like Elizabeth, King George was not overly expressive in public with his emotions. But the letter he wrote to Elizabeth when she wed Prince Philip fully explains how much he loved his eldest daughter.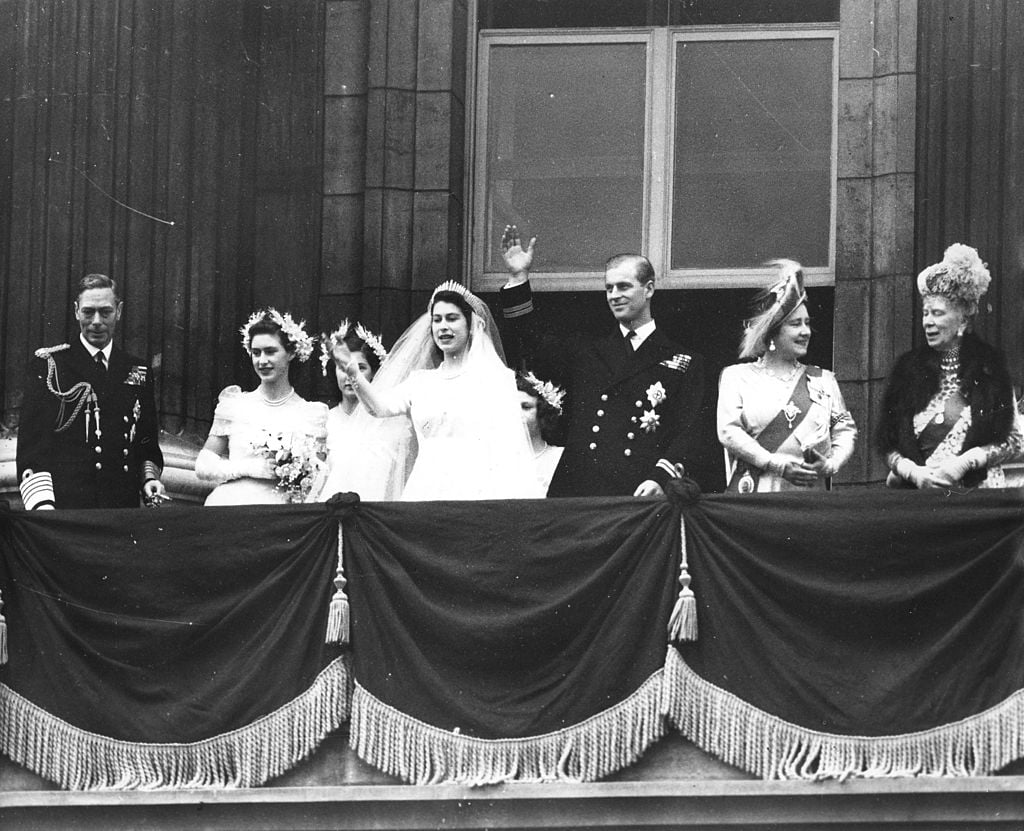 King George wrote:
I was so proud and thrilled at having you so close to me on our long walk in Westminster Abbey. But when I handed your hand to the Archbishop, I felt I had lost something very precious. You were so calm and composed during the service and said your words with such conviction that I knew everything was alright. I have watched you grow up all these years with pride under the skillful direction of Mummy, who, as you know, is the most marvelous person in the world in my eyes, and I can, I know, always count on you, and now Philip, to help us in our work. Your leaving us has left a great blank in our lives. But do remember that your old home is still yours and do come back to it as much and as often as possible. I can see that you are sublimely happy with Philip, which is right, but don't forget us, is the wish of your ever loving and devoted… Papa.
Queen Elizabeth was devastated by the death of her father
Even though King George had been sick, no one expected him to die while Queen Elizabeth was in Kenya. The king died on Feb. 6, 1952 when Elizabeth was just 25 years old.
She cut the rest of her trip short to return to London and pay her respects, plus take her place as reigning monarch. She's now the longest-serving queen in history.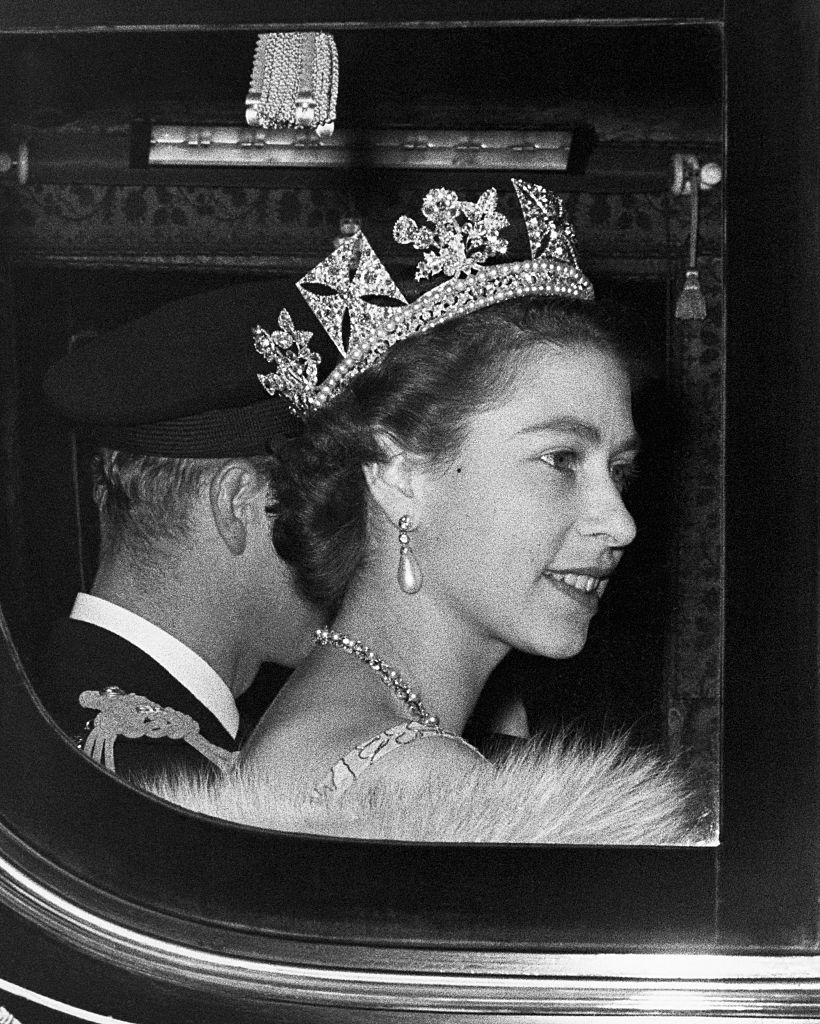 The queen has made many significant changes to the monarchy during her rule, including changing the law that favors male offspring over female by placing them automatically higher in the line of succession. The new Succession to the Crown Act of 2013 ensures Princess Charlotte will always be ahead of her younger brother, Prince Louis.
Her Majesty doesn't talk much about her father, but she does still honor him in small ways such as leaving the Christmas decorations up until the anniversary of his death as a form of silent tribute.
We'd like to think King George VI would be so proud of the leader his beloved daughter grew up to be.