Queen Elizabeth Has 2 Royals in Mind to Replace Meghan Markle and Prince Harry
It has been all over the news lately that Meghan, Duchess of Sussex and Prince Harry have decided to step down from their positions as senior working royals. Although it came as a huge shock to everyone, including the other members of the royal family, everyone wants to see them happy, and apparently, they have been greatly enjoying life away from the spotlight.
Queen Elizabeth said that even though she would have rather them continue to carry out royal duties, she wants them to have the life that they are in search of.
With so much to be figured out, the queen, as well as other senior royals have a lot of decisions to make. While we probably won't know more for a while, there is one detail that has finally been revealed. Reportedly, Queen Elizabeth has two royals in mind to replace Meghan and Prince Harry.
Queen Elizabeth wants these two royals to replace Meghan Markle and Prince Harry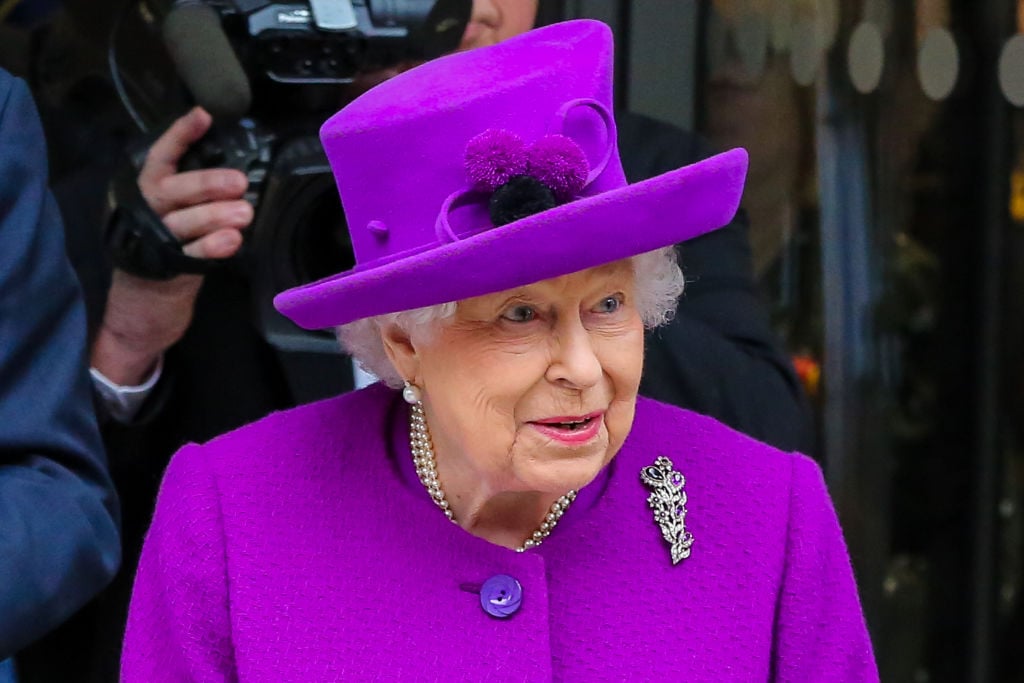 Now, the queen is faced with the important decision of deciding who should replace Meghan and Prince Harry. So, who does she want to give the job to? Well, according to Page Six, she has chosen her granddaughters, Princesses Beatrice and Eugenie, to be responsible for attending more royal functions and carrying out duties on her behalf.
'Her Majesty thinks that her granddaughters should attend more royal events and carry out more duties,' a courtier told Daily Mail.
Prince Charles is reportedly fully on board with the decision in spite of his desire for a more "slimmed down" group of working royals. Chances are, he knows just how overwhelmed everyone is, and that having Princess Beatrice and Princess Eugenie step up will help out the family tremendously.
"His Royal Highness is very fond of his nieces and would not stand in the way if they did want to carry out more duties," the source told the DailyMail.
Who are Beatrice and Eugenie?
Princesses Beatrice and Eugenie are ninth and tenth in line to the throne, respectively, and the daughters of Prince Andrew and Sarah Ferguson. Although we see them occasionally at royal events that involve extended family members, we are not used to seeing the two princesses nearly as much as we do Meghan and Prince Harry.
So, who are they? Well, although they are granddaughters of the queen, they are not in the direct line of succession, and actually hold regular jobs. According to Good Housekeeping, Princess Beatrice, who holds a BA degree in history, and currently works in the finance industry. Her younger sister, Princess Eugenie, works for a London Art Gallery, utilizing her degrees in art history and English literature.
Although Princess Beatrice and Princess Eugenie do not carry out duties on a day to day basis, they are certainly not strangers to doing so. They are included in events such as Trooping the Colour, at this time, they are not considered to be "working royals." As such, they do not receive funding from the Sovereign Grant.
It remains to be seen as to how this will change, and we know that Queen Elizabeth is confident that she has made the right decision.
Why they are a good choice
As it turns out, Meghan and Prince Harry aren't the only working royals who will no longer be carrying out duties. Prince Andrew has stepped back as well, according to The Cut.
His resignation comes after a scandal involving Jeffrey Epstein that the prince had ties to, meaning that more people are needed in order to fulfill the many duties that the royal family is responsible for each year.
"It has become clear to me over the last few days that the circumstances relating to my former association with Jeffrey Epstein has become a major disruption to my family's work and the valuable work going on in the many organizations and charities that I am proud to support," said Prince Andrew in a statement. "Therefore, I have asked Her Majesty if I may step back from public duties for the foreseeable future, and she has given her permission."
Since Prince Andrew has stepped away, there's nobody in his nuclear family serving on behalf of the royal family. Princess Beatrice and Princess Eugenia, his daughters, would not only fill the gap with Meghan and Prince Harry's departure, but allow Prince Andrew's legacy to remain active in the royal family.