Queen Elizabeth Has a Very Specific Way She Eats a Hamburger — Yes, Her Majesty Eats Burgers
As the British monarch for nearly seven decades, Queen Elizabeth has had access to the world's best chefs and the most exquisite food money can buy. Buckingham Palace has a kitchen staff who caters to Her Majesty's exact preferences. And, the Queen's former personal chef Darren McGrady knows every detail. He gave fans a behind-the-scenes look at the royal dinner table in his book. He even dished on the very specific way the queen eats a hamburger.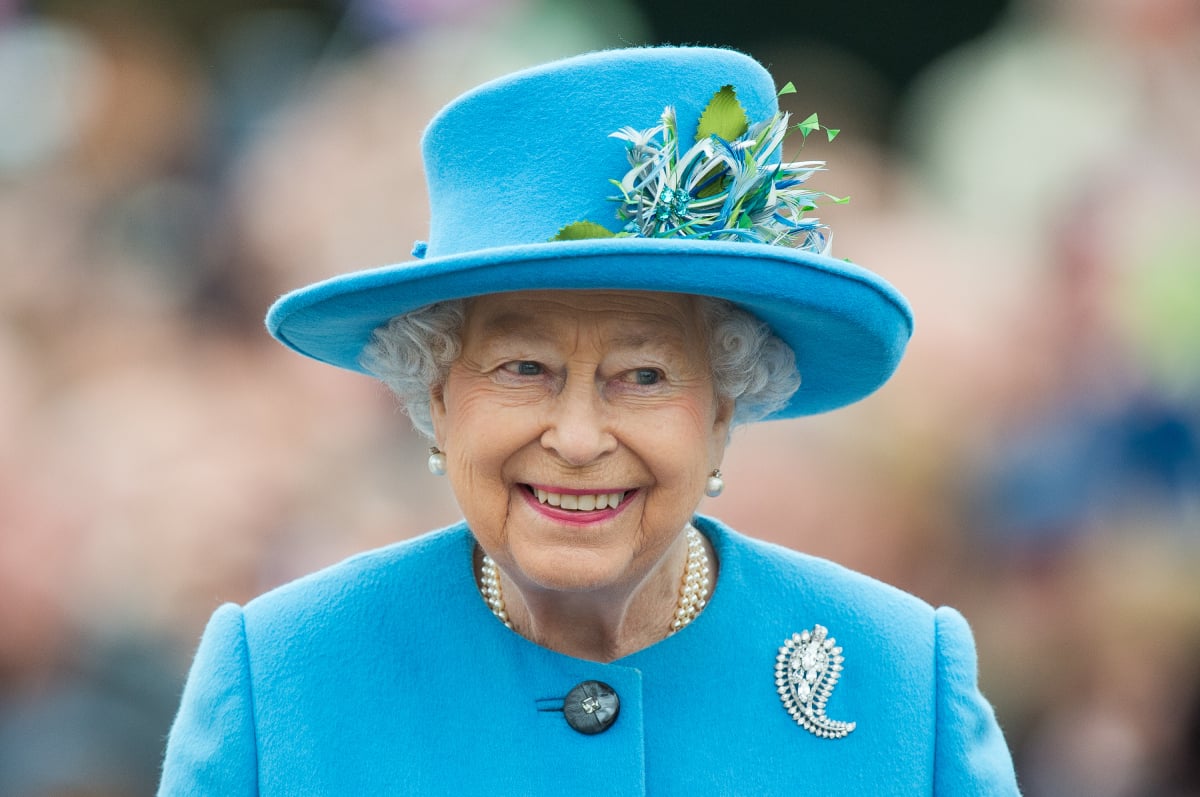 Queen Elizabeth always has afternoon tea, no matter where she is in the world
According to The Independent, McGrady explained in a series of YouTube videos that Her Majesty eats four meals per day. As the Queen's personal chef between 1982 and 1993, McGrady prepared her breakfast, lunch, afternoon tea, and dinner.
In his book Eating Royally: Recipes and Remembrances from a Palace Kitchen, McGrady explained that Queen Elizabeth prefers light meals and small portions.
For lunch, McGrady says that one of the Queen's favorite meals is grilled fish. She also enjoys grilled chicken with salad, as Her Majesty prefers low carb, high protein meals. Queen Elizabeth enjoys her afternoon tea with scones, jam, and clotted cream.
"She'd always have afternoon tea wherever she was in the world. We'd flown out to Australia and were on the Royal Yacht. It was five o'clock in the morning but for the Queen it was five in the afternoon, so my first job was making scones," McGrady said.
McGrady claims Her Majesty is a 'chocoholic'
During McGrady's tenure, he says the queen had 20 chefs working in the royal kitchen. As head chef, he would send Her Majesty a red leather recipe book with planned menus. She makes her meal choices with a special code system. If she didn't like something, the queen leaves a message for the staff in a special notebook.
McGrady says there is one specific ingredient that Queen Elizabeth would always say "yes" to – chocolate. In the past, the royal chef has described Her Majesty as a "chocoholic."
"Anything we put on the menu that had chocolate on, she would choose, especially chocolate perfection pie," McGrady said.
He also revealed that one of her guilty pleasures when he was chef was a croque monsieur sandwich. It features melted melted Gruyère cheese, ham, and whipped eggs. McGrady says the queen is not a foodie, and she simply eats to live.
Queen Elizabeth eats hamburgers with a knife and fork
McGrady revealed that Her Majesty has never eaten fast food or pizza. He explained that with 20 chefs in her kitchen, she can order whatever she wants at any time. Therefore, she has no need for a drive-thru.
The chef says that at Balmoral – the queen's summer home in Scotland – they would make their own royal version of a hamburger.
"They would shoot deer, and we would do venison burgers," McGrady told Insider "There'd be gorgeous cranberries and everything stuffed into them, but we never set buns out. They would have burgers, but not the buns. So, they would eat it with their knife and fork."
McGrady says that Her Majesty's Victorian upbringing dictates that the only thing she would pick up and eat with her fingers is afternoon tea.