Queen Elizabeth Has Some Strict Rules For Princess Beatrice's Reception at Buckingham Palace
Princess Beatrice is only a few months away from her wedding to Edoardo Mapelli Mozzi, yet her big day is facing another major hurdle. Beatrice is set to tie the knot on May 29, and Queen Elizabeth recently confirmed that she will host the reception inside Buckingham Palace. While fans are looking forward to another royal wedding, Her Majesty has reportedly placed some strict rules on her Buckingham Palace reception.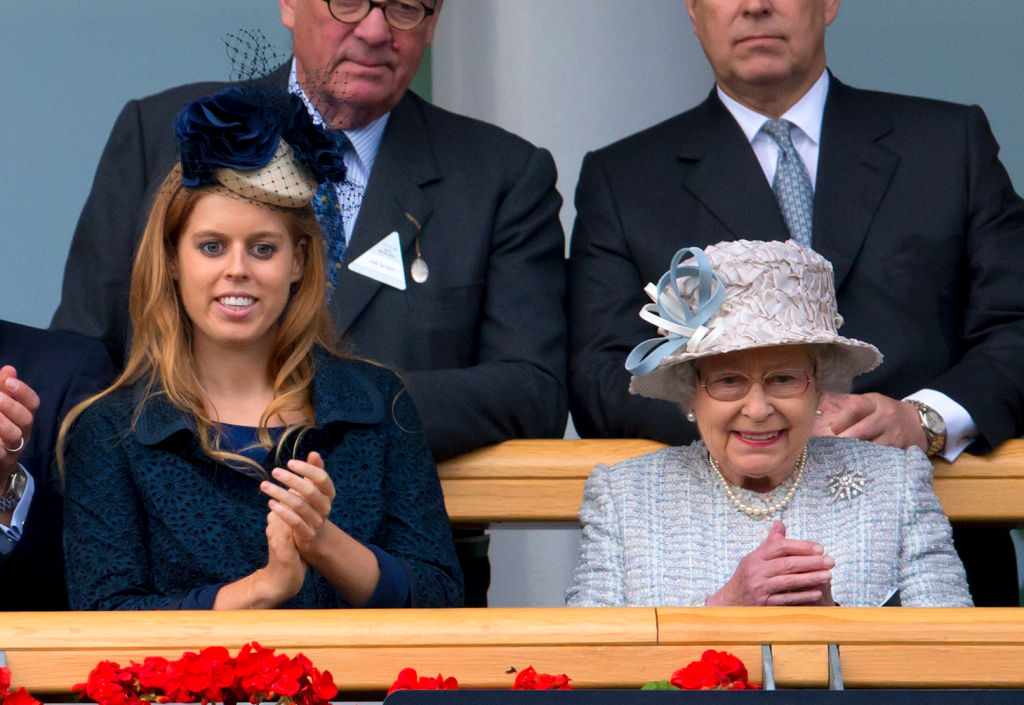 Princess Beatrice faces controversy over wedding
Beatrice and Mozzi were happier than ever when they announced their engagement last fall. Taking to social media, the couple shared a host of engagement photos and revealed that they are both very excited about starting the next chapter in their relationship.
The wedding, however, comes at a very turbulent time for Queen Elizabeth and the rest of the royal family. Not only did Prince Harry and Meghan Markle recently confirm their exit from the monarchy, but Beatrice's father, Prince Andrew, was forced to step down amid his sex scandal.
As if that isn't bad enough, Beatrice's ceremony will likely come under scrutiny by taxpayers. When her sister, Princess Eugenie tied the knot to Jack Brooksbank in 2018, there was a lot of public outcry about the cost of the wedding.
The total cost of Eugenie's wedding was around $2 million, all of which was reportedly paid for by public funding via Queen Elizabeth and the royal family. Many people in the UK felt like the royals should have paid for the ceremony out of their own pockets, a criticism that will likely arise with Beatrice's wedding as well.
Inside Princess Beatrice's wedding plans
The royals have confirmed that Beatrice's wedding will be held inside St. James' Palace. The venue seats around 150 people, which is considerably less than where Eugenie had her wedding.
As fans will recall, Eugenie had her ceremony in St. George's Chapel at Windsor Castle. This is the same place that Harry and Meghan, Duchess of Sussex, had their wedding in 2018. It seats over 800 people.
Queen Elizabeth has given her permission for the reception to be held inside Buckingham Palace. Given the venue, royal expert Angela Mollard claimed that Beatrice is okay with having a smaller wedding than her younger sister.
"She wants it small, contained, family, not a whole raft of celebrities," Mollard stated. "And who can blame her at the moment when her dad's in the spotlight?"
Princess Beatrice has not said anything about her wedding plans, so we will have to wait and see how things shake out. But when it comes to her reception at Buckingham Palace, Mollard claims that Queen Elizabeth has given Beatrice a strict set of rules.
Queen Elizabeth lays down the law
Queen Elizabeth has confirmed that the reception will be hosted at Buckingham Palace. But according to Express, she does not want any photographers taking pictures inside the palace, a decision that will affect how the reception is handled on the public side.
Mollard revealed that Queen Elizabeth wants to have the reception outside in a giant tent, which will prevent members of the media from going inside Buckingham Palace.
"I can imagine that they don't want people floating around the Palace. It, apparently, will have a bearing on the photographs because the Queen won't allow photographs of the couple in Buckingham Palace," Mollard shared. "It will be interesting to see where they're photographed, what they actually release."
Mollard added that the royals are not even talking about televising the ceremony. More than likely, fans will watch Beatrice and Mozzi travel to the reception and exit their car. But beyond that, pictures from the ceremony might be very limited.
Queen Elizabeth has not said anything about the reports surrounding Beatrice's wedding this May.
Will Prince Andrew appear at the wedding?
There has been a lot of speculation about Andrew's involvement in Beatrice's wedding. Considering his recent scandal, there was some talk about him skipping out on the event altogether.
But according to Mollard, Andrew will walk Beatrice down the aisle, which explains why the royals are not considering televising the event. After all, they don't need any more controversies on their plate at the moment.
Last year, Andrew faced a huge scandal after he was linked to the disgraced financier and pedophile Jeffrey Epstein. Andrew was accused of sleeping with one of Epstein's sex slaves when she was only 17 years old.
Andrew has denied the allegations and attempted to clear his name in an interview last fall. The interview completely backfired on Andrew, who stepped down from his royal duties afterward.
Queen Elizabeth has not commented on Prince Andrew's scandal but has been spotted with him multiple times since news of his scandal broke.