Queen Elizabeth Holds An 'Emergency Meeting' With Prince Charles Over New Royal Drama
Prince Andrew's sex scandal has taken another turn for the worse. Andrew has gotten a lot of heat for his connection to the disgraced pedophile Jeffrey Epstein, and the FBI recently criticized him for being uncooperative in their investigation. In light of the drama, Queen Elizabeth and Prince Charles reportedly held an emergency meeting with Andrew to strategize their next move.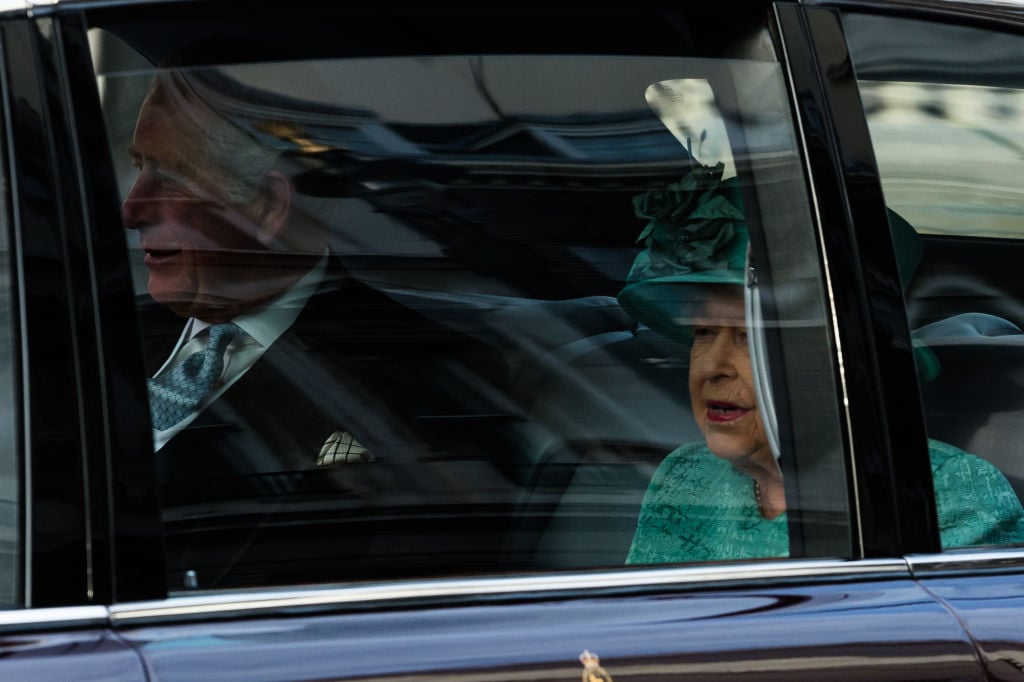 Inside Prince Andrew's controversy
Prince Andrew found himself in the hot seat after a woman named Virginia Giuffre claimed that she had sex with him when she was only 17 years old. Giuffre was part of Epstein's sex trafficking scheme and had photos to prove that she met Andrew on at least one occasion.
Although Andrew has not denied his friendship with Epstein, he has said that Giuffre's accusations are untrue.
In an interview that was aired a few months ago, Andrew apologized for being linked with the disgraced pedophile, who took his own life in prison while awaiting charges on sex trafficking. Andrew also promised to participate in any investigation into Giuffre's claims.
"I am willing to help any appropriate law enforcement agency," Andrew shared.
Andrew's attempts to assuage the public completely backfired on him. Many royal watchers did not feel as though he expressed any regret about his friendship with Epstein. As a result, Andrew was forced to step down from his royal duties in a bid to prevent further embarrassment.
The FBI slams Prince Andrew
Despite Andrew's assertions that he is willing to cooperate, New York attorney Geoffrey Berman recently criticized him for not complying with the FBI's investigation.
Berman says that the FBI has sent Andrew several requests to sit down for a formal interview about his connection to Epstein. The lawyer, who is leading the investigation, says that Prince Andrew has not responded to the requests, which has frustrated the FBI and US prosecutors.
An inside source says that Andrew was very angry about the reports and claims that the FBI has not tried to contact him for an interview.
"[Andrew is] more than happy to talk [but] hasn't been approached by them yet," the insider stated.
Buckingham Palace has not said anything about the latest accusations against Andrew. The Duke of York has been staying out of the spotlight in recent weeks and is doing everything in his power to avoid further controversies.
Queen Elizabeth holds emergency meeting
According to the Daily Mail, Queen Elizabeth and Prince Charles held an emergency meeting to deal with Andrew's latest scandal. An inside source said the meetings are crisis talks about Andrew's ties to Epstein.
We do not know what was said in the meetings, but the source claims that Her Majesty is disappointed that Andrew could not stay out of trouble.
"Both had hoped the Duke of York could perhaps be rehabilitated back into public life in time but that is now looking increasingly unlikely," the insider explained.
The concern over Andrew's behavior has gotten international attention, and it comes during the worst possible time for the royals.
Queen Elizabeth, Charles, and Prince William are still dealing with the aftermath of Prince Harry and Meghan Markle's sudden exit. The last thing they wanted to deal with is Andrew's sex scandal.
But considering the nature of the allegations, it is imperative that the royals get a handle on the situation, which is probably why they held an emergency meeting.
Will Prince Andrew eventually comply?
Despite what the FBI has been saying, Andrew's camp claims that he wants to participate in the investigation in any way he can. A source close to the situation says that Andrew is willing to chat with the FBI or police officers.
There is no telling if Andrew will comply with the FBI's demands. If he does agree to an interview, it would be completely voluntary at this point.
If Andrew is lying and does not want to cooperate, then the FBI could work with UK officials to force the Duke of York to comply. They would first need to request for mutual legal assistance, which would then be forwarded to the Home Office.
Once all the proper paperwork is approved, Andrew could be forced to appear in a court in the UK. He would then have to interview under oath and would be given all the rights under the law.
Queen Elizabeth and Prince Charles have not commented on Prince Andrew's scandal or the steps they have taken to get control of the situation.