Why Queen Elizabeth II Delayed Her Response to Prince Harry and Meghan Markle's Oprah Interview, According to a Royal Author
Buckingham Palace went into crisis mode after Prince Harry, Duke of Sussex and Meghan, Duchess of Sussex's bombshell interview with Oprah Winfrey. But they didn't respond right away. According to a royal author, Queen Elizabeth II held off on issuing a public statement because she wanted to get her response right. 
Prince Harry and Meghan Markle's Oprah interview aired on March 7 in the US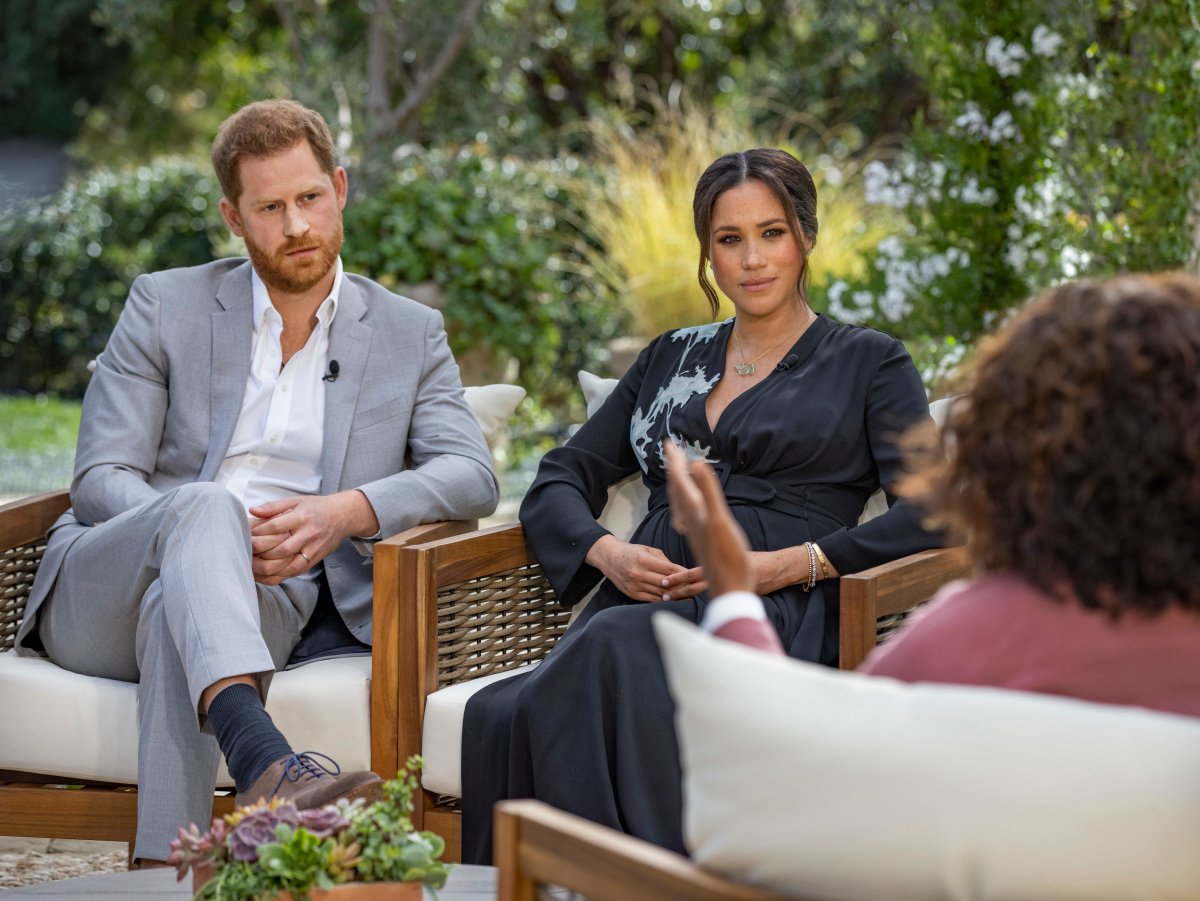 On the evening of March 7, 2021, Oprah with Harry and Meghan: A CBS Primetime Special aired stateside. The couple touched on a number of topics during the two-and-a-half-hour program, mainly their reasons for stepping back as senior "working" royals.
They made multiple claims against the royal family and the Firm. Most notably, the Duke and Duchess of Sussex claimed an unnamed British royal made racist comments about how dark their unborn son's skin might be. Meghan also said the institution did nothing when she asked for help regarding her mental health.
The interview caused a media frenzy with outlets waiting to hear a response from the queen. But 24 hours went by and there was no public statement from Buckingham Palace. It wasn't until March 9, two days after Harry and Meghan's Oprah interview aired in the states, the palace issued a statement on behalf of the queen.
Queen Elizabeth II had a response ready a day later but decided to 'sleep on it,' royal author Robert Lacey says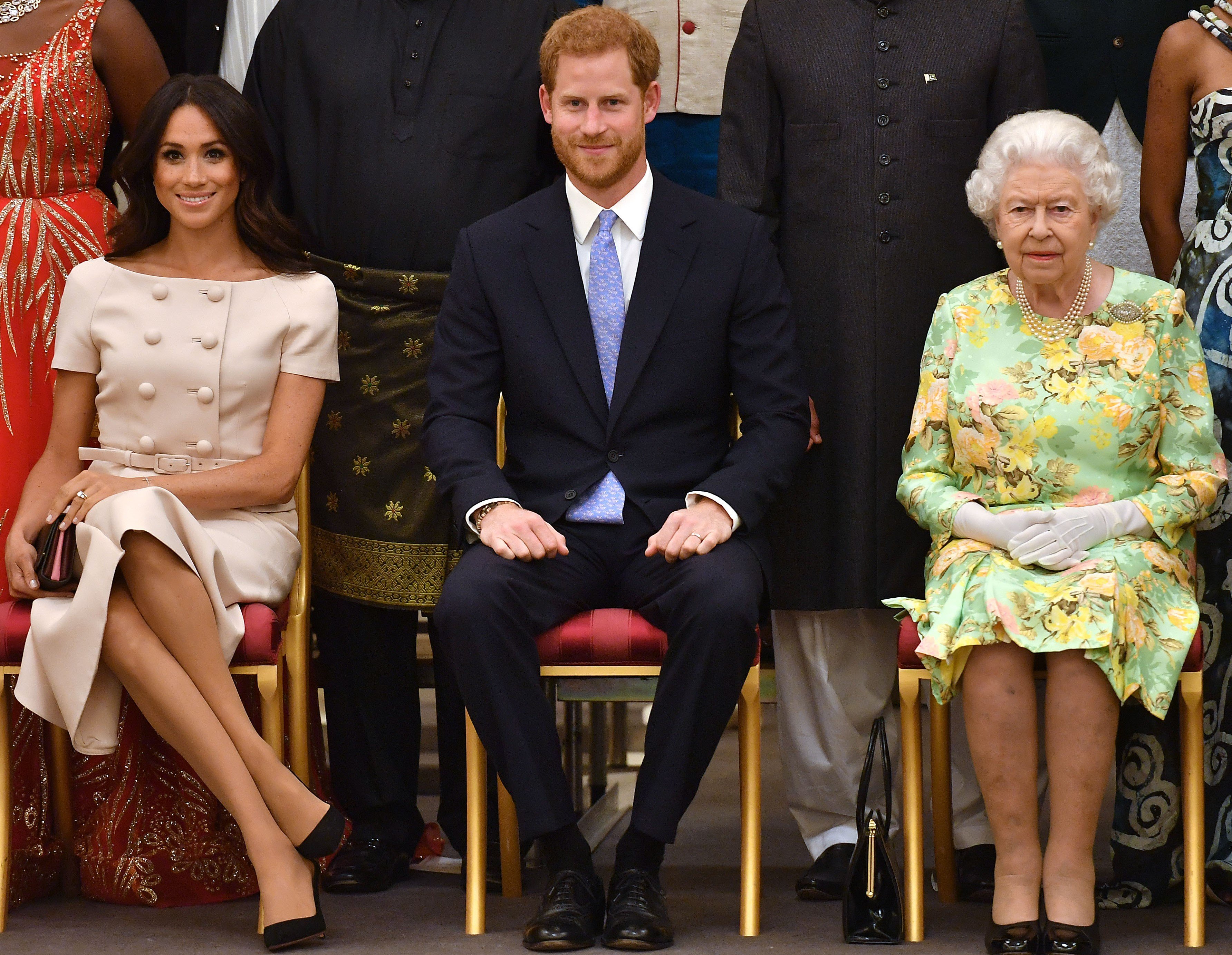 What was the reason for the queen's delayed response? According to Newsweek, royal author and historian Robert Lacey claims in his book, Battle of Brothers, she wanted to get her response right so she took a little more time before making it public. However, that isn't to say the queen spent 48 hours crafting a response. 
As Lacey described in his book, royal households got to work immediately. By the end of the day on March 8, 2021, they'd crafted a statement. 
"Harry and Meghan had gone out to the world on a Sunday night," he wrote. "On Monday morning, Buckingham Palace went into crisis mode. The three royal households representing the Queen, Prince Charles and Prince William were locked in discussions that lasted all day."
"By the end of Monday the combined efforts of the three households had hashed out a statement—a very short statement—and the press was panting at the gates," Lacey added. "The media wanted and expected some reaction in time for the evening TV news."
The author went on to claim that the queen wanted to wait on issuing the statement. 
"But Elizabeth II—in touch with all the family and palace discussions that day via telephone and video conference from Windsor—decided they could wait," he wrote. "The Queen wanted 'to sleep on it.' And the interview had not yet been seen by most people in Britain, since it was not scheduled to go out on ITV until 9 p.m. that night."
Buckingham Palace released a statement on Prince Harry and Meghan Markle's Oprah interview on March 9 
Eventually, the queen's brief statement — 61 words in all — went public little more than 30 minutes before U.K. evening news programs were set to air on March 9, 2021. 
The royal family's response to the interview read: 
The whole family is saddened to learn the full extent of how challenging the last few years have been for Harry and Meghan. The issues raised, particularly that of race, are concerning. While some recollections may vary, they are taken very seriously and will be addressed by the family privately. Harry, Meghan and Archie will always be much loved family members.
Harry's brother, Prince William, Duke of Cambridge also responded publicly. During an outing on March 11, 2021, when asked by a reporter about allegations of racism William replied, "We are very much not a racist family," before adding that he hadn't spoken to Harry yet but he intended to do so. 
Now, more than three months after the Oprah interview, things are still tense for the royals. Although at least one royal expert feels the birth of Harry and Meghan's daughter, Lilibet "Lili" Diana Mountbatten-Windsor, on June 4, 2021, may help bring the royal family together.