Queen Elizabeth II Could 'Extend a Regal Olive Branch' to Meghan Markle and Prince Harry With a Small Gesture, a Royal Expert Says
The holiday season is here. For the royal family that means unique holiday traditions and, of course, Queen Elizabeth II's annual Christmas address. This time around, however, a royal expert says Queen Elizabeth may include a nod to Prince Harry and Meghan Markle. Why? Because it just might improve relations between them and the rest of the royal family. 
Queen Elizabeth didn't include a picture of Harry and Meghan in her 2019 Christmas speech
Whether or not Queen Elizabeth really sent a secret message with her brooch during her annual Christmas Day address in 2019 one thing is for sure: she didn't have a photo of the Duke and Duchess of Sussex in the background.
Pre-recorded and filmed in Windsor Castle's Green Drawing Room, Queen Elizabeth sat at a desk with framed family portraits next to her. Featured prominently was a photo of Prince William, Kate Middleton, and their children. Also included were snapshots of Prince Charles, Camilla Parker Bowles, Prince Philip, and King George VI. 
Almost immediately after the broadcast commentators and royal fans commented on Harry and Meghan's absence from the photo display. And, according to Omid Scobie and Carolyn Durand, the authors of Finding Freedom, Harry felt "sidelined" by Queen Elizabeth as a result. 
"Harry felt as though he and Meghan had long been sidelined by the institution and were not a fundamental part of its future," they wrote in the 2020 biography. 
Durand and Scobie also noted palace insiders claimed that the "photos were chosen to represent the direct line of succession." However, the Duke and Duchess of Sussex took it as a "sign that they needed to consider their own path."
A royal expert says Queen Elizabeth could include a picture of Harry and Meghan in her 2021 Christmas speech as a 'significant and powerful gesture'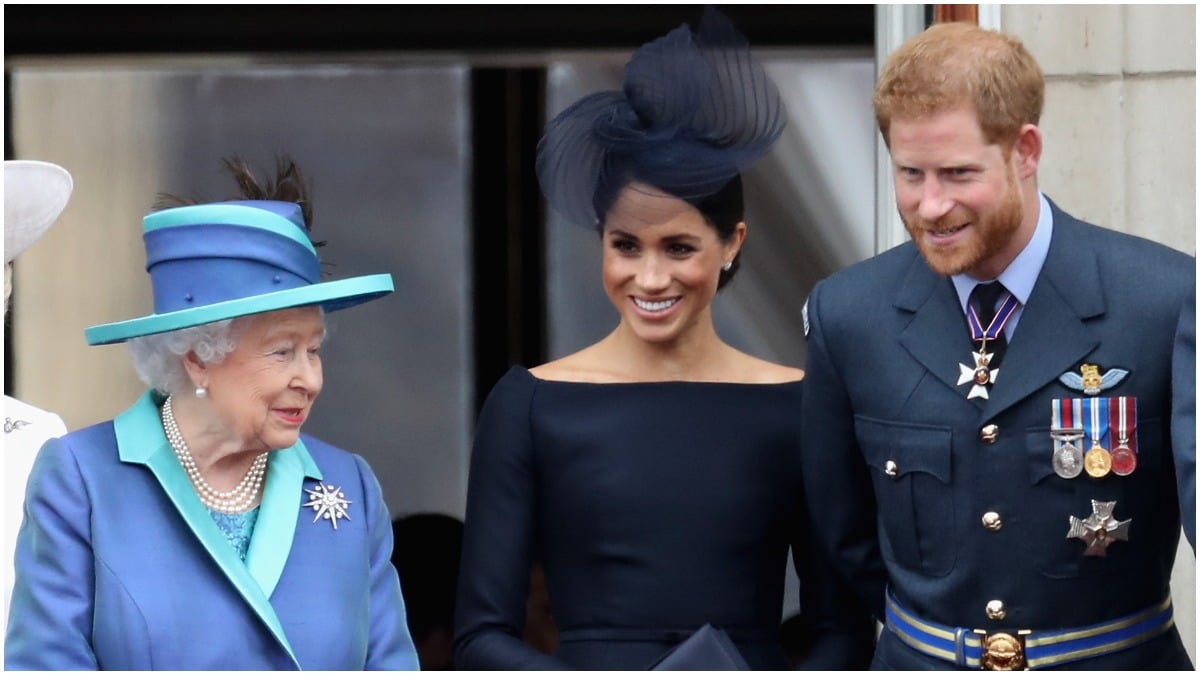 A lot has changed for the Duke and Duchess of Sussex since Queen Elizabeth's 2019 Christmas address. They've since stepped down as senior working royals. Now they live in Montecito, Calif., with their two kids, chickens, and dogs. 
Meanwhile, things between Harry and Meghan and the rest of the royal family remain strained. That's why, according to royal expert Daniela Elser, Queen Elizabeth might choose to include a photo of the couple when she records her 2021 Christmas speech. 
"Still, what is interesting today is the fact that the Queen must realise that she could use such photo ops as a means of extending a regal olive branch to her granddaughter-in-law if she wanted," Elser told the U.K.'s Express. 
She continued, saying it would be a small but meaningful act. "The addition of a carefully chosen shot of Harry and Meghan, or even their son Archie's christening, slotted in amongst all the other family mementos would be a significant and powerful gesture after so much tumult and drama," Elser explained. 
Meghan and Harry still haven't confirmed their 2021 Christmas plans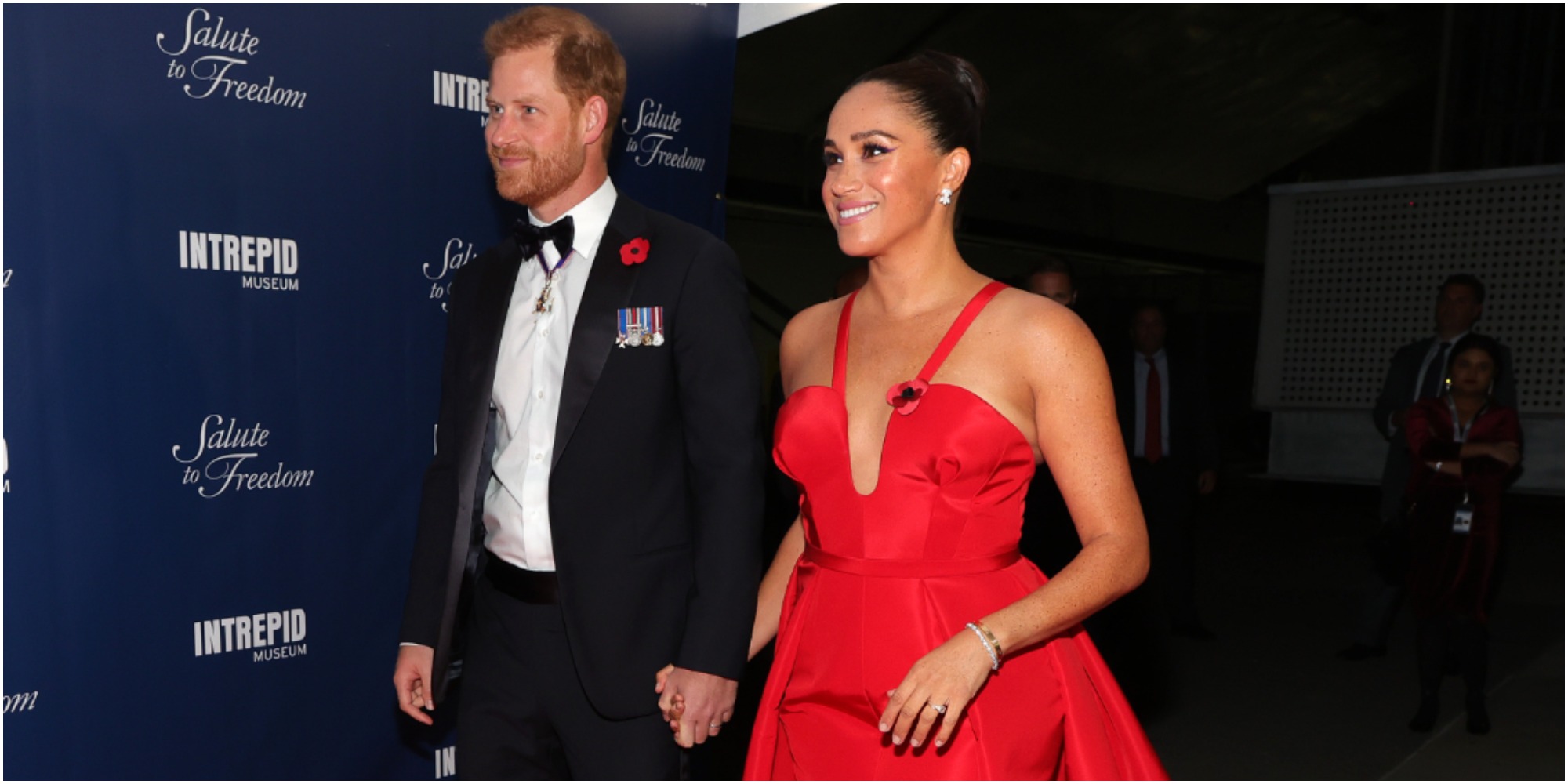 What will the Duke and Duchess of Sussex be doing for Christmas this year? Reports have varied since October 2021. Some say Harry and Meghan will have a royal Christmas. Others say they're opting to stay at home for a quiet celebration. 
Speculation aside, Meghan and Harry haven't confirmed or denied their plans for Christmas. Will they travel to England to introduce their five-month-old daughter, Lilibet "Lili" Diana Mountbatten-Windsor, to her namesake? Only time will tell.