Queen Elizabeth II Gave Meghan Markle This Honor But Snubbed Her Granddaughter Princess Eugenie
A few months after the world watched Prince Harry and Meghan Markle tie the knot in 2018, Harry's cousin, Princess Eugenie, married her longtime beau, Jack Brooksbank. But there was one special thing Meghan received from Queen Elizabeth II on her wedding day that Her Majesty did not give to her own granddaughter.
Read on to find out what that was and why the queen won't give it to Eugenie's sister, Princess Beatrice, on her big day either.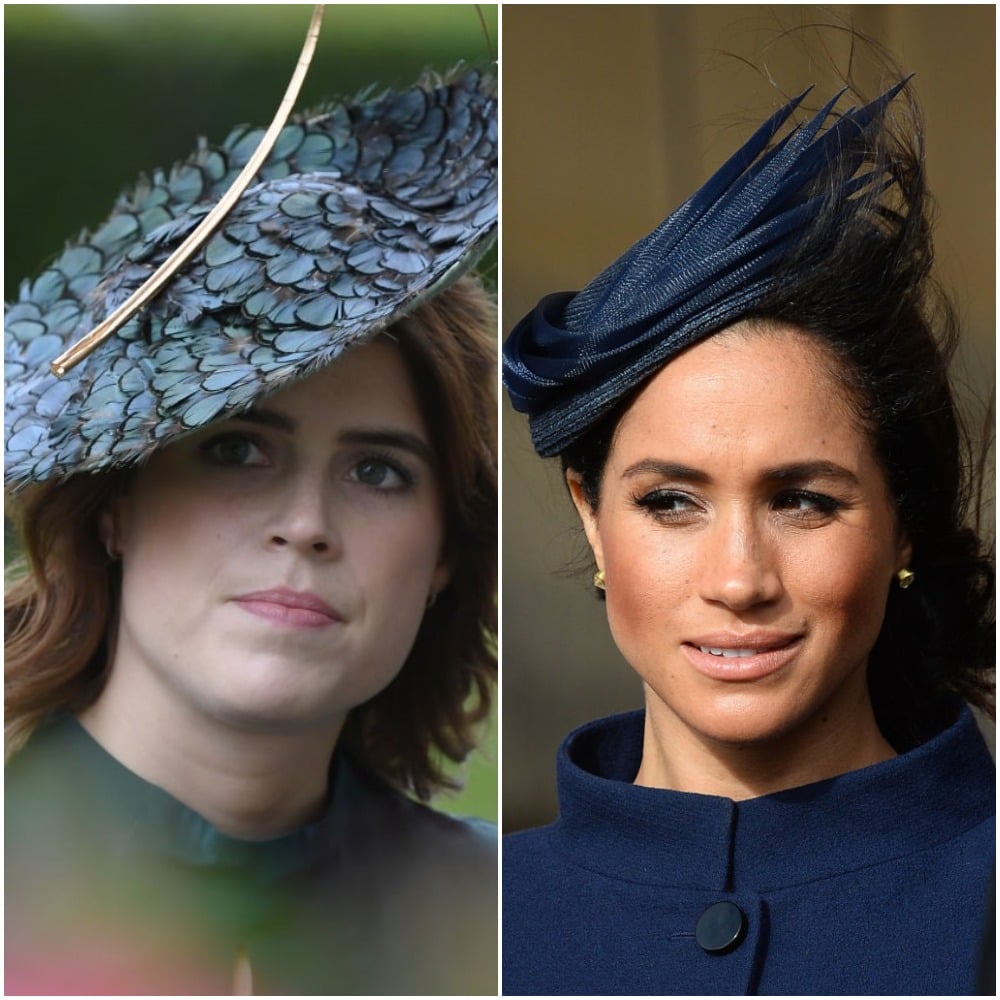 What the queen gave Meghan but not Eugenie
Upon saying "I do" on May 19, 2018, Queen Elizabeth gave Prince Harry a dukedom, which made the former actress a duchess, when she bestowed the titles of the Duke and Duchess of Sussex on them. However, when Eugenie wed Brooksbank on Oct. 12, 2018, she did not receive the same honor.
Some royal fans found that a bit odd given that Eugenie's mother, Sarah Ferguson, became the Duchess of York the day she married Eugenie's dad, Prince Andrew. But there's a specific reason that the queen did not give Eugenie a duchess title.
According to The Express, "only sons and grandsons of the monarch receive royal dukedoms. When Eugenie got married, there was no precedent for her to be named the duchess of any realm. And as a female, she [wasn't] eligible to inherit her father's Dukedom of York."
Queen Elizabeth could have actually bent the rules if her granddaughter really wanted her to, but we doubt she did since Eugenie previously admitted that she's not even fond of having the "princess" title in front of her name.
The new name Eugenie took
Eugenie did actually change her name after her wedding.
She was previously known as Princess Eugenie of York, but now she's actually Princess Eugenie, Mrs. Jack Brooksbank.
Of course, this begs the question of what her big sis will do when she marries Edoardo Mapelli Mozzi.
What this means for Princess Beatrice
Beatrice could go the same route as Eugenie and become Princess Beatrice, Mrs. Edoardo Mapelli Mozzi but she may actually get a regal title upon tying the knot.
When Beatrice and the property tycoon say "I do" the princess could get a title from Mozzi.
The Express noted that he is a count and known as Count Edoardo Alessandro Mapelli Mozzi. He inherited the title from his father, former alpine skier Count Alessandro Mapelli Mozzi. Therefore Beatrice could become a countess if she chooses.
They are set to marry sometime in the spring but have not released an exact date. Not many other details have been made public either. It's been reported that the couple's desire is to have a smaller, more intimate royal wedding than what we've seen over the past few years. And considering the climate within the royal family at the moment and the scandal surrounding Prince Andrew that may be best for everyone.
Read more: Will Prince Harry and Meghan Markle Be Able To Skip Princess Beatrice's Wedding Now?