Queen Elizabeth II Has a Favorite Dessert Fit For a Royal That You Can Make at Home
Queen Elizabeth's former chef is sharing her favorite dessert recipe you can try at home.
The royals have some of the best and most experienced chefs cooking all their meals for them so fans have become curious about what foods they actually eat.
Chef Darren McGrady, who cooked meals for everyone from Queen Elizabeth II to Princess Diana to Princes William and Harry, is sharing what dessert the royal family matriarch loves to eat and his recipe anyone can make at home.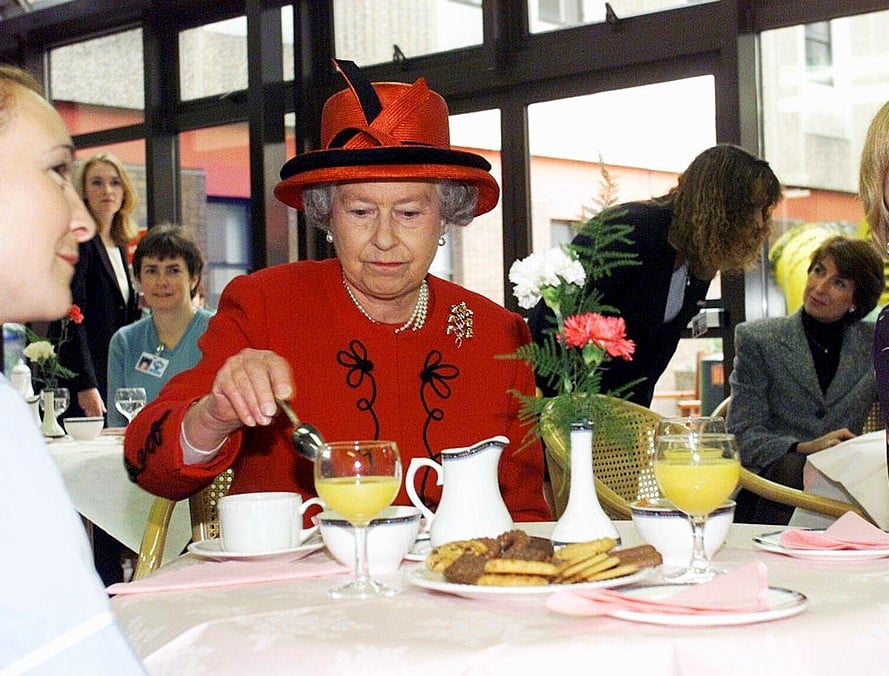 Queen Elizabeth's favorite dessert
McGrady revealed that the queen's absolute favorite dessert is chocolate biscuit cake.
According to the former royal chef, a selection of cakes are made daily for the monarch and after she takes a slice, the staff can split the leftovers. However, that's not the case with the chocolate biscuit cake and she would know if one slice was missing.
"The Chocolate Biscuit Cake is the only cake that goes back again and again and again every day until it's all gone," he said. "She'll take a small slice every day until eventually there is only one tiny piece, but you have to send that up, she wants to finish the whole of that cake."
Prince William and Kate had the cake served at their royal wedding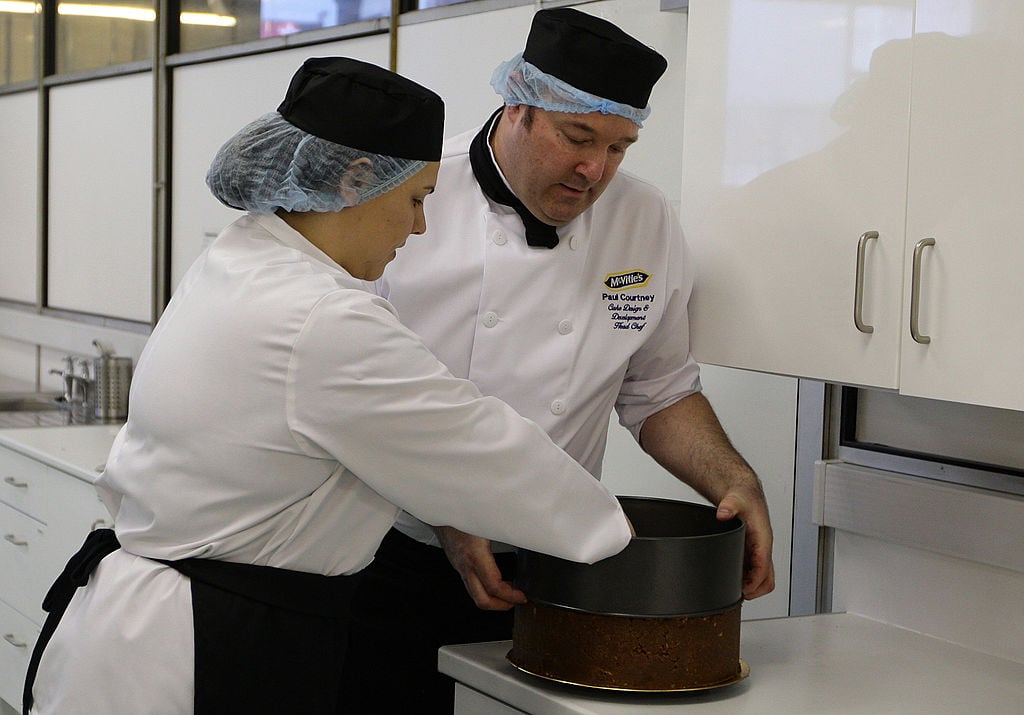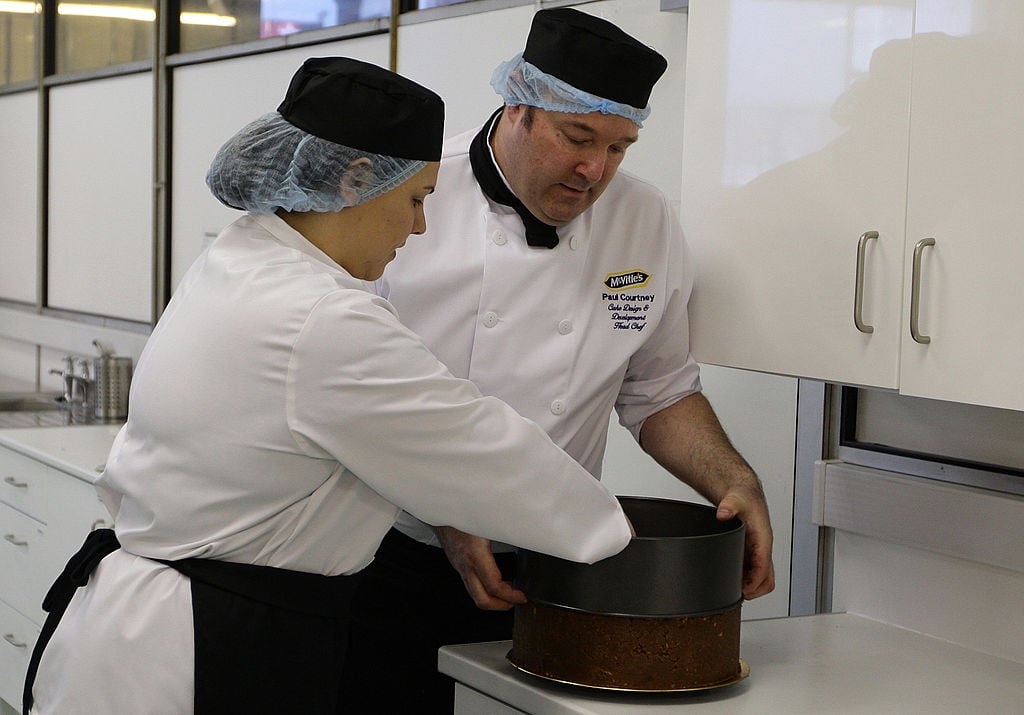 Like his grandmother, Prince William has a bit of a sweet tooth and shares her love for chocolate biscuit cake. He even requested it for his royal wedding.
While the Cambridges' official wedding cake was a multi-tiered traditional fruitcake created by British cake designer Fiona Cairns, the groom's favorite cake was also served.
The chocolate biscuit cake was made by McVitie's biscuit company and "contained 35 pounds of chocolate and 1,700 McVitie's Rich Tea biscuits," according to Brides.com.
How to make the cake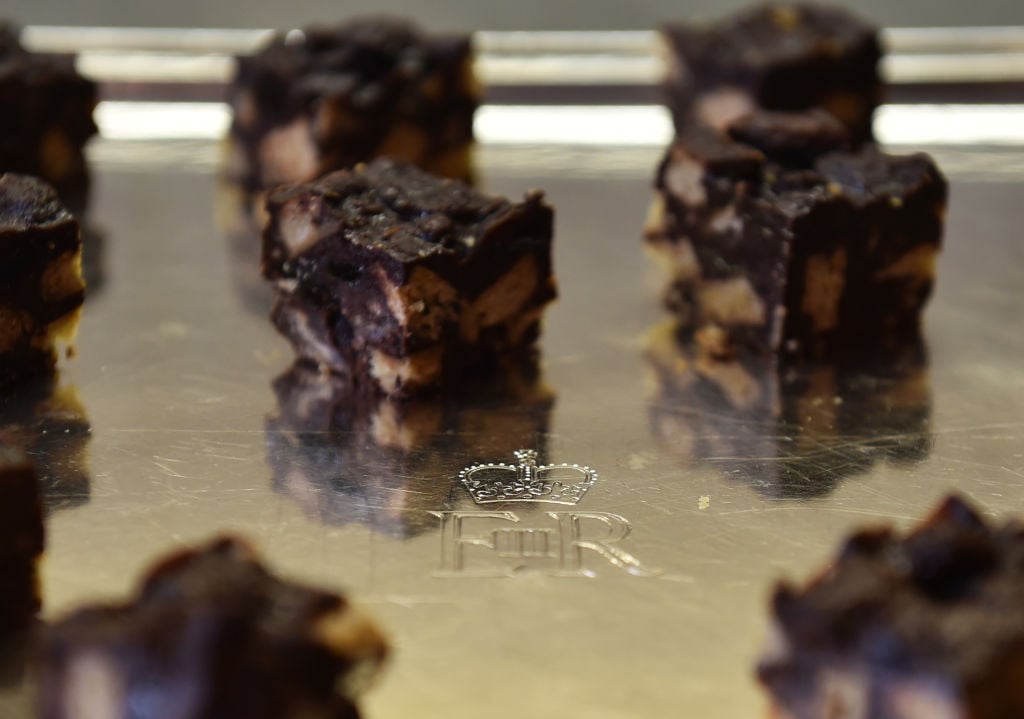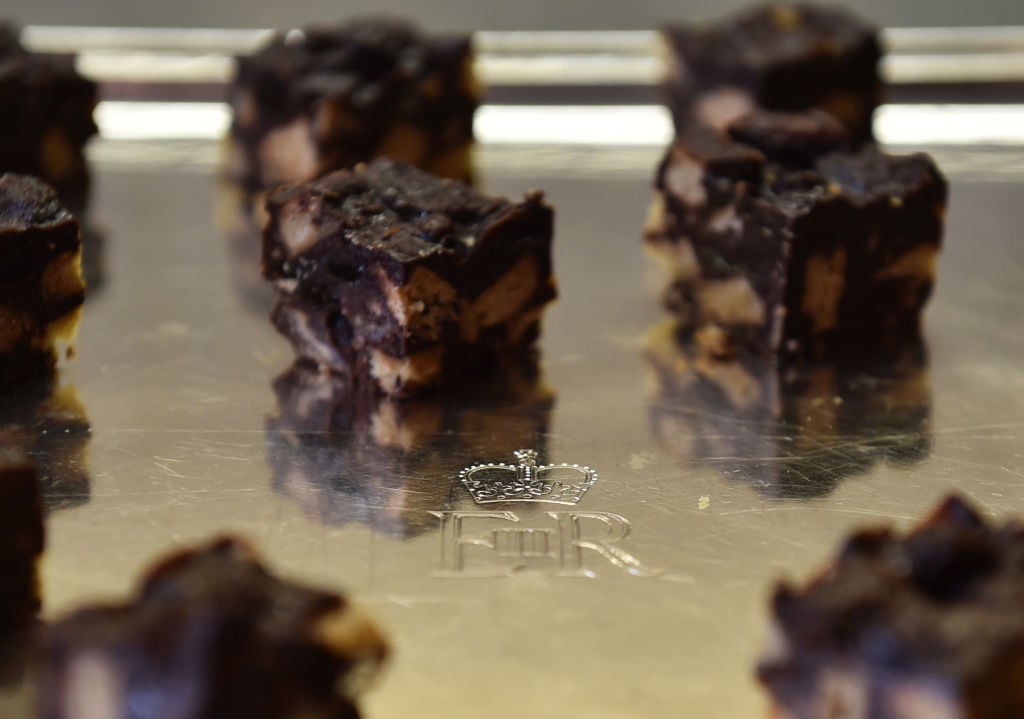 McGrady has shared the recipe for the rich dark cake the royals love on his website, The Royal Chef.
To make it at home you'll need:
1/2 teaspoon butter, for greasing the pan
8 ounces Rich tea biscuits or sweet cookies
4 ounces unsalted butter, softened
4 ounces granulated sugar
4 ounces dark chocolate
1 egg
8 ounces dark chocolate, for coating
1 ounce chocolate, for decoration
Then follow McGrady's step-by-step instructions to make a chocolate biscuit cake fit for a queen.
Lightly grease a 6 inch by 2 ½ inch cake pan and place it on a sheet of parchment paper.
Break each of the biscuits into almond-size pieces by hand and set aside.
Mix butter and sugar in a bowl until the mixture starts to lighten.
Melt the 4 oz of chocolate and add to the butter mixture while stirring.
Beat in the egg to the mixture.
Fold in the biscuit pieces until they are all coated with the chocolate mixture.
Spoon the mixture into the pan.
Chill the cake in the refrigerator for at least three hours.
Remove from fridge and pour the melted chocolate over the cake then smooth the top and sides using a knife.
Allow it to set at room temperature.
Melt the remaining 1 oz of chocolate and use to decorate the top of the cake.
Read more: Prince Philip Has a Favorite Recipe Fit For a Royal That You Can Make at Home