Queen Elizabeth II Made Meghan Markle Feel Welcome in a Small but Meaningful Way, 'Finding Freedom' Says
Meghan Markle met Queen Elizabeth II for the first time over tea with Prince Harry. Their "conversation flowed naturally" and by the end of the visit, Meghan Markle knew it had gone well.
When they're the British royal family meeting a significant other's relatives is even more intimidating. During her first visit with Queen Elizabeth II, Meghan, Duchess of Sussex got a small but significant hint it went well. 
Prince Harry and Meghan Markle 'literally bumped into' Queen Elizabeth II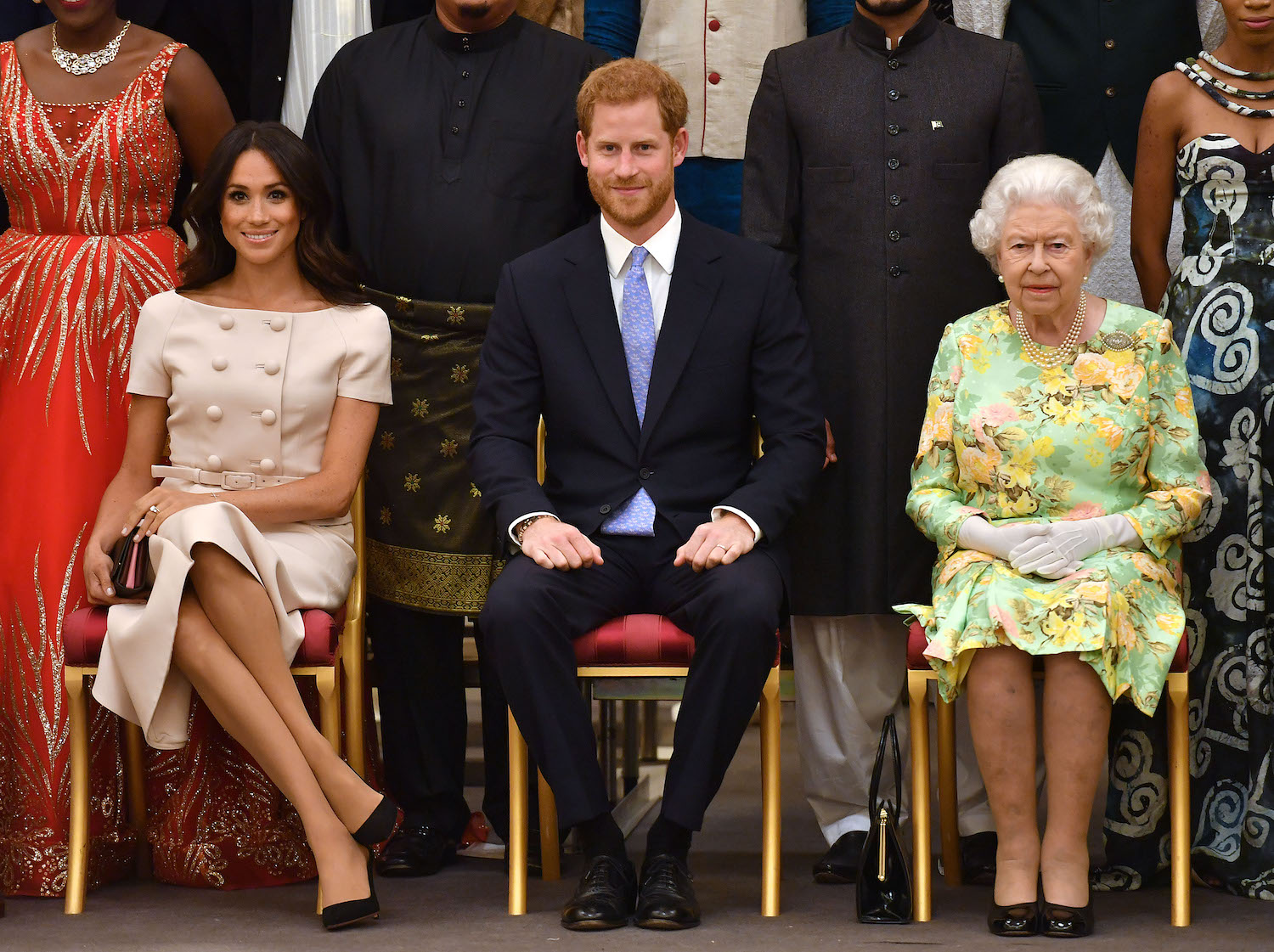 Meghan and the queen first met. Per Insider, the biography, Finding Freedom: Harry and Meghan and the Making of A Modern Family says the couple "literally bumped into" the queen. 
They had a "very brief encounter," a source told the book's authors Carolyn Durand and Omid Scobie. 
Not until months later would Prince Harry, Duke of Sussex get together with his grandmother and future wife for a more formal visit. 
Prince Harry introduced Queen Elizabeth II to Meghan Markle over tea
After they started dating in the summer of 2016, Harry and Meghan kept their relationship largely under wraps. They only let a select group of friends and family in on their romance.
When things got to be more serious between the two of them, Harry and Meghan sat down with the queen. They chatted over what else but afternoon tea.
The Duke and Duchess of Sussex went to Buckingham Palace where they took the queen's elevator up to her private apartment. 
Queen Elizabeth II's visit with Meghan Markle and Prince Hary ran long
Ahead of her visit with Harry and Meghan, the queen set aside an hour in her schedule to chat and get to know the future Duchess of Sussex. When Harry and Meghan arrived, they didn't have any problem chatting with the queen.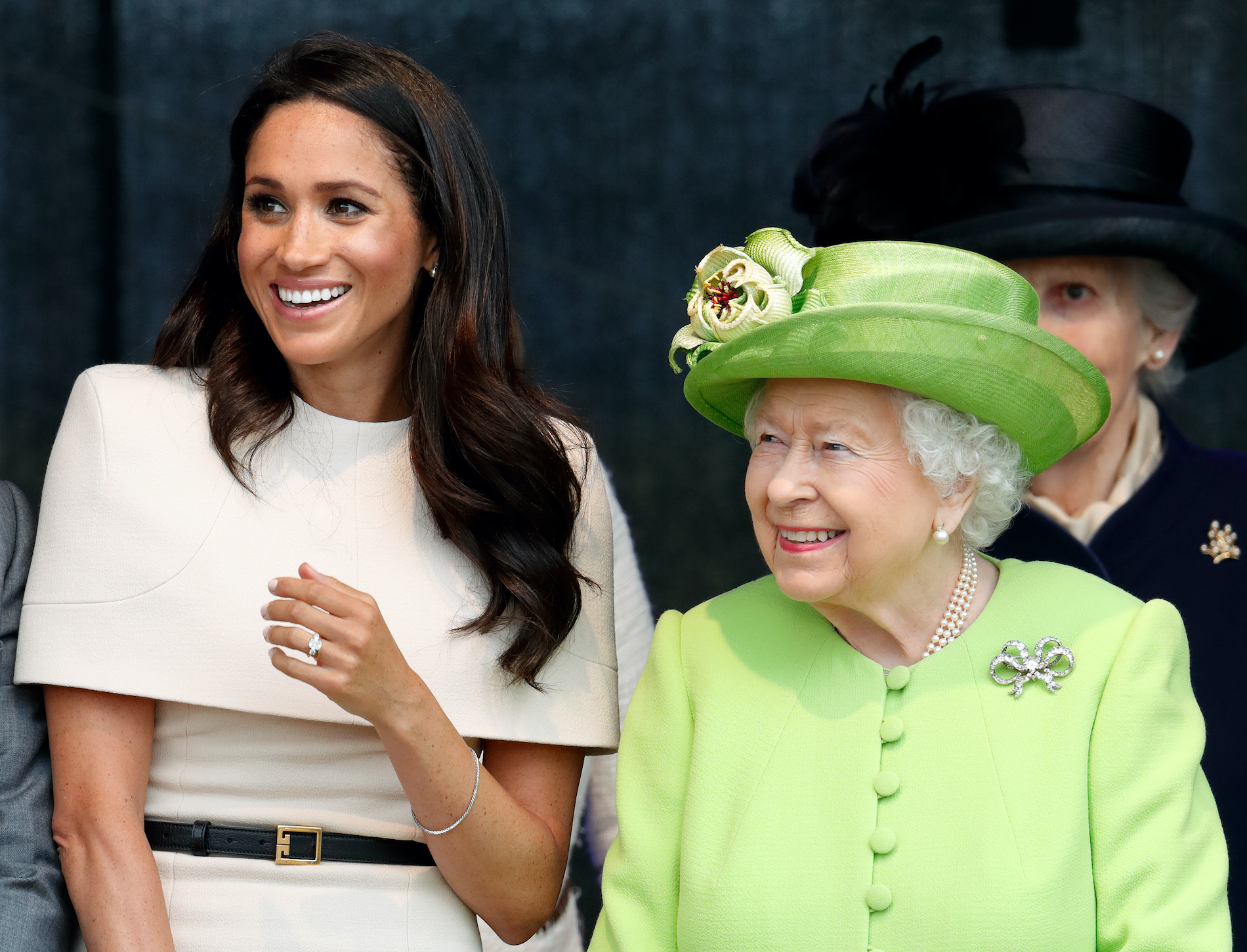 So much so, that the queen allowed the visit to run 10 minutes longer than planned, according to the authors.
"The conversation flowed naturally before Meghan had to leave — a full ten minutes after their one-hour time slot," Scobie and Durand wrote in Finding Freedom. "The Queen, arguably the busiest woman in the country, never ran over schedule. It was a good sign."
Almost anyone else and going over a scheduled visit wouldn't mean much but with the queen, someone who has her days planned down to the minute, it's a big deal. 
Queen Elizabeth II's dogs liked Meghan Markle right away
Meghan didn't have to wait long before getting the seal of approval from the queen and her beloved dogs. As mentioned in Finding Freedom, and later by the Duke and Duchess of Sussex in their engagement interview, Queen Elizabeth's dogs took to Meghan immediately. 
"I've spent the last 33 years being barked at; this one walks in, absolutely nothing," Harry told BBC of Meghan's first encounter with the queen's dogs.
They were "just laying on my feet during tea, it was very sweet," Meghan said.
If that wasn't enough, Meghan later spent a night on the queen's royal train. On that particular trip, Queen Elizabeth gifted Meghan earrings as a welcome to the family gift.