Queen Elizabeth II Owns a Regal McDonald's in the U.K. (See It)
When we think about properties Queen Elizabeth II owns castles, palaces, racetracks, and luxury hotels come to mind. But not many people are aware that the monarch also owns a McDonald's, and a very regal one at that.
Read on to find out what's so different about this McDonald's the queen owns, plus which royals enjoy the food served at the fast-food chain.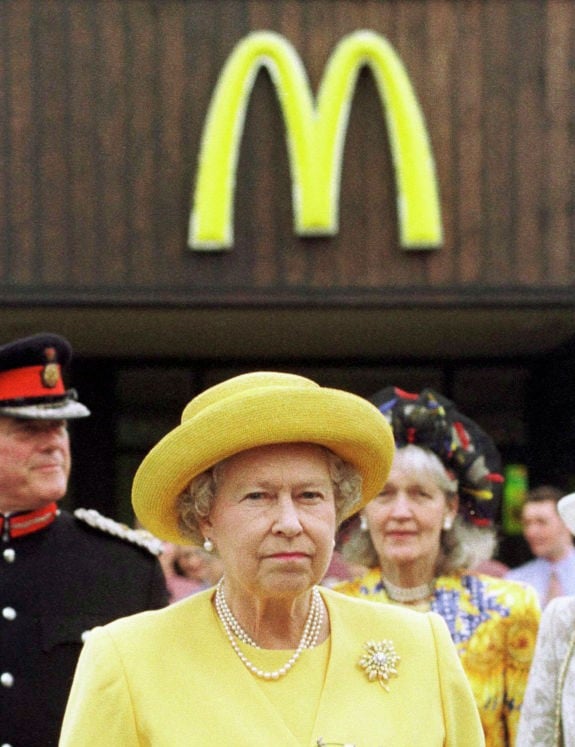 See why the McDonald's she owns is fit for a royal
According to Business Insider, Queen Elizabeth actually owns the land that the McDonald's restaurant at the Banbury Gateway Shopping Park in Oxfordshire, United Kingdom, sits on. Since the land is owned by the Crown Estate this isn't your average McDonald's.
The eatery, which is located 80 miles outside of London, offers diners table service; yes table service as well as plush leather couches and sleek designer replica chairs. All of the menus are digital and there are wireless charging ports where you can charge your phone while eating.
And of course, the food at this location is a cut above the rest too serving all the McDonald's classics as well as porridge, English Breakfast tea, and bacon butties (bacon sandwiches).
Does Queen Elizabeth eat fast food?
We're not sure if the queen has ever eaten at that particular McDonald's or any other one in her life. She's never been spotted inside one of many locations around the globe and there are no reports of Grubhub pulling up outside Buckingham Palace and delivering her McNuggets.
While we wouldn't be shocked if the royal family matriarch wasn't chowing down on Big Macs and fries there is one food she has never tried that is very surprising. The queen reportedly never ate pizza. Yep, that's right the popular that we've all eaten from time to time or as often as possible, Queen Elizabeth has never tasted.
This came up when a royal fan asked Catherine, the Duchess of Cambridge if her grandmother-in-law liked pizza. Kate had to think about it for a moment before admitting that she wasn't sure because she never saw her eat it. After her admission, Buckingham Palace's former chef, Darren McGrady, weighed in and revealed that he never made the monarch pizza in all the years he cooked for her.
"I cooked for the queen for 11 years and never served her pizza once," McGrady said. "The queen didn't even have it on the menu when we were in Palermo, Sicily on HMY Britannia. The chefs had to go ashore after royal dinner to try it."
Royals who love McDonald's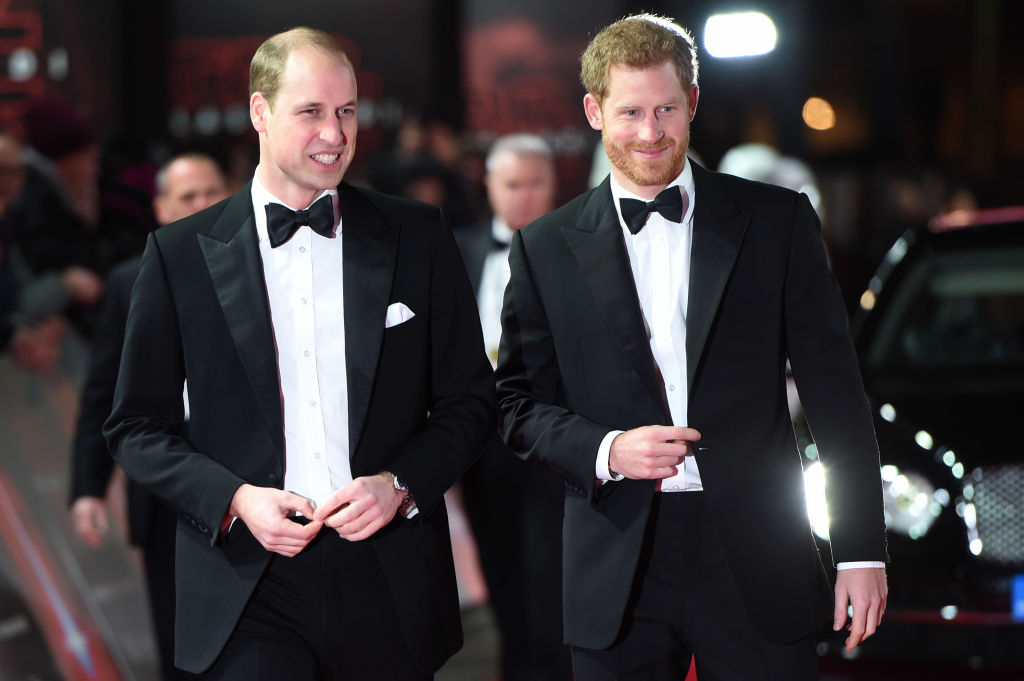 But there are a couple of royals who have eaten at McDonald's and enjoy pizza and that's Prince William and Prince Harry.
The brothers ate at the restaurant when they were kids as their mother, Princess Diana, opted to get them outside of the palace and experience things that other children their age did.
"I remember the princess came into the kitchen one day and said, 'Cancel lunch for the boys I'm taking them out, we're going to McDonald's. And I said, 'Oh my God your royal highness, I can do that, I can do burgers.' And she said, 'No, it's the toy they want,'" McGrady recalled to Marie Claire adding, "Yeah, the boys loved McDonald's and going out to pizza, and having potato skins–sort of the American foods. They were royal princes but had children's palates."
Read more: You'll Never Believe What Machine Queen Elizabeth II Had Installed Inside Buckingham Palace