Queen Elizabeth II Proved She Would Do Almost Anything for Prince Harry in Throwback Video
Many royal fans have wondered what Prince Harry's relationship is like with Queen Elizabeth II. The Duke of Sussex's biographer is one of the people who has written about that and pointed to a throwback video that showed how the queen proved she "would do just about anything for him."
Here's more on that including what Harry's relationship is like with his grandmother today.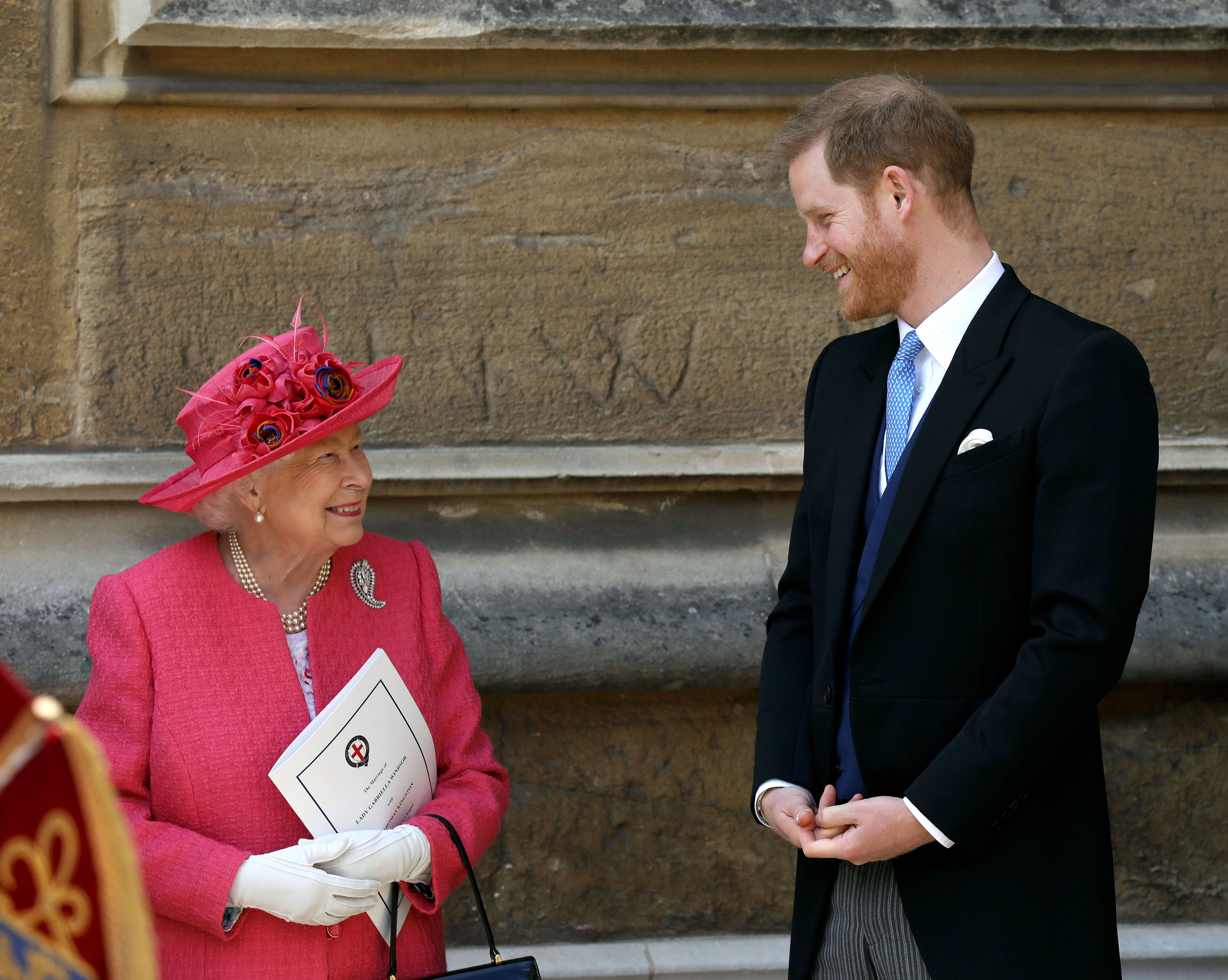 Prince Harry convinced the queen to do something she only did one other time
Back in 2016, Prince Harry got his grandmother to do some acting in a cameo for a tongue-in-cheek video promoting his Invictus Games. According to the duke's biographer, Angela Levin, the queen's appearance onscreen proved the strength of her relationship with Harry and "showed she would do almost anything for her grandson."
In her book Harry: Conversations with the Prince, Levin noted that Harry called on his grandmother, as well as then- U.S. President Barack Obama and first lady Michelle Obama, to promote the Games that were being played in Florida that year. "The queen and Harry made a great double act, with the queen showing utter surprise that the president was determined to win," Levin wrote (per Express).
At the time the prince said: "I didn't want to put pressure on her to take part. She's my boss as head of the armed forces. But it seemed appropriate four years after her helicopter exit at the Olympics."
Harry was referring to Queen Elizabeth's surprise appearance in the Opening Ceremony for the London 2012 Olympics.  In a James Bond spoof, 007 went to Buckingham Palace and when he got there the monarch greeted him by saying "Hello Mr. Bond" before the pair took a helicopter ride to the Olympic Park.
The duke revealed that his grandmother enjoyed her appearance
Following the royal family matriarch's cameo in the video, Harry told Hello! that his grandmom enjoyed her performance.
"She had great fun," he revealed. "And I think it was almost as though you could see that look in her face… thinking, 'Why the hell does nobody ask me to do these things more often?'"
The prince added: "We did one take from two angles. She's the queen, she's busy! You don't have more than 90 seconds to get that right. Also, she's so incredibly skilled, she only needs one take. Meanwhile, I was like a gibbering wreck. I was more nervous than anyone else. I was like, 'We've got to get this right.' And she just dropped the mic! It was great fun and I hope everyone enjoyed it."
What their relationship is like today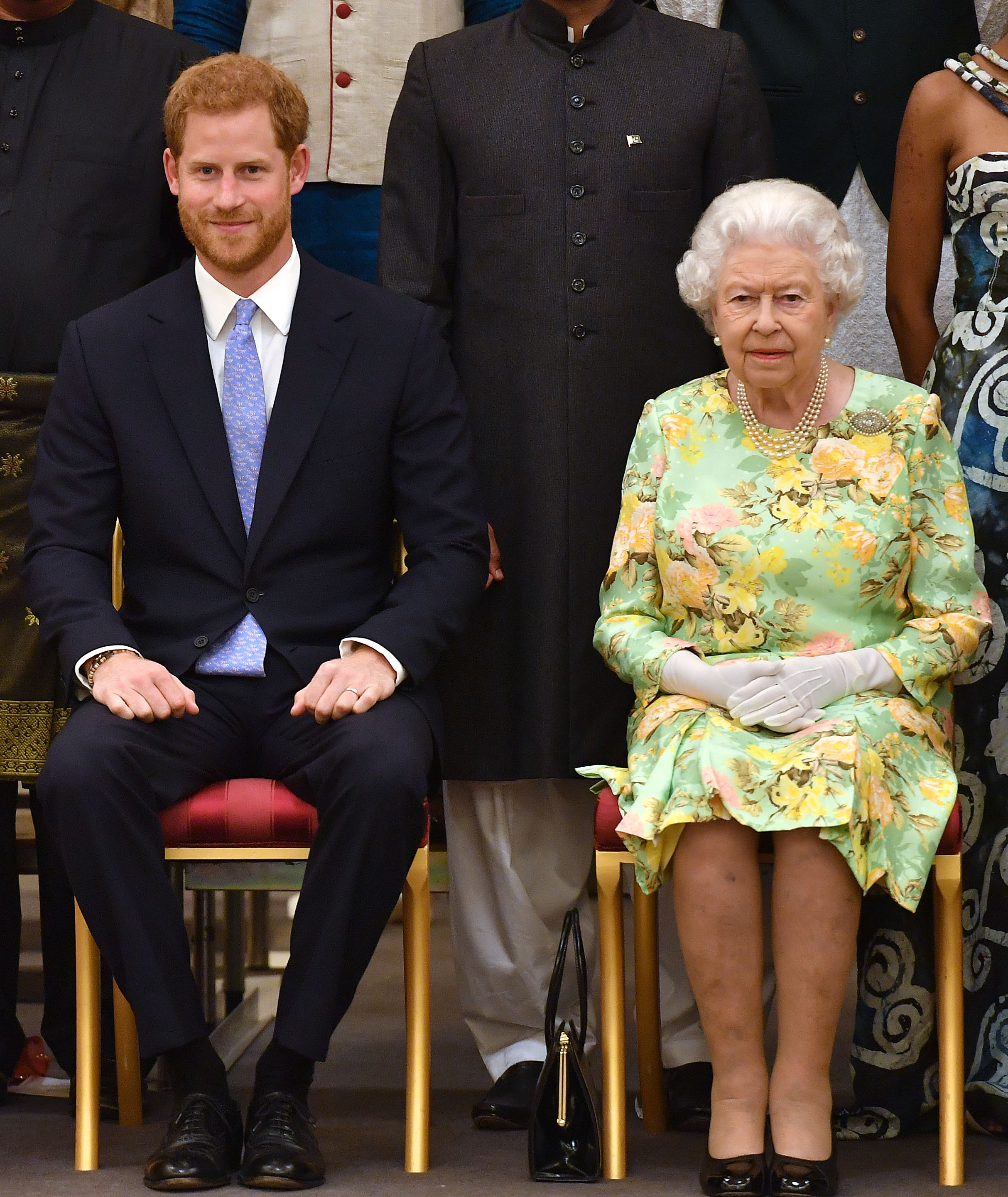 Since stepping down from royal duties, Harry has flown back to the U.K. for the events of his grandfather Prince Philip's funeral and the unveiling of his mother Princess Diana's statue. The queen was seen driving to the Frogmore Cottage residence to see Harry when he returned over the summer, and there have been reports that despite the duke's decision to step back he and the queen remain close.
Royal expert Katie Nicholl explained that "Harry has always seen his grandmother as a mentor."
Harry also discussed his relationship with the monarch during the Sussexes' sitdown with Oprah Winfrey in March. "I've spoken more to my grandmother in the last year than I have [in] many, many years," the prince said. "My grandmother and I have a really good relationship and understanding, and I have deep respect for her."