How Is Queen Elizabeth II Related to Queen Victoria?
It's not always easy to figure out who's related to whom in the British royal family. The family tree is big and complicated (and the line of succession isn't any better). How is Queen Elizabeth II related to Queen Victoria? Here's what you need to know.
The family tree for the British royal family is pretty confusing. And the line of succession to the crown is even more complicated. Queen Elizabeth II was born Princess Elizabeth and succeeded her father to the throne. There isn't always a queen on the throne (and it's not likely that Princess Charlotte will ever become queen).
But how is Queen Elizabeth II related to another iconic monarch, Queen Victoria? And, for those of who need a refresher on our British history, who was Queen Victoria? Here's what you need to know.
Who was Queen Victoria?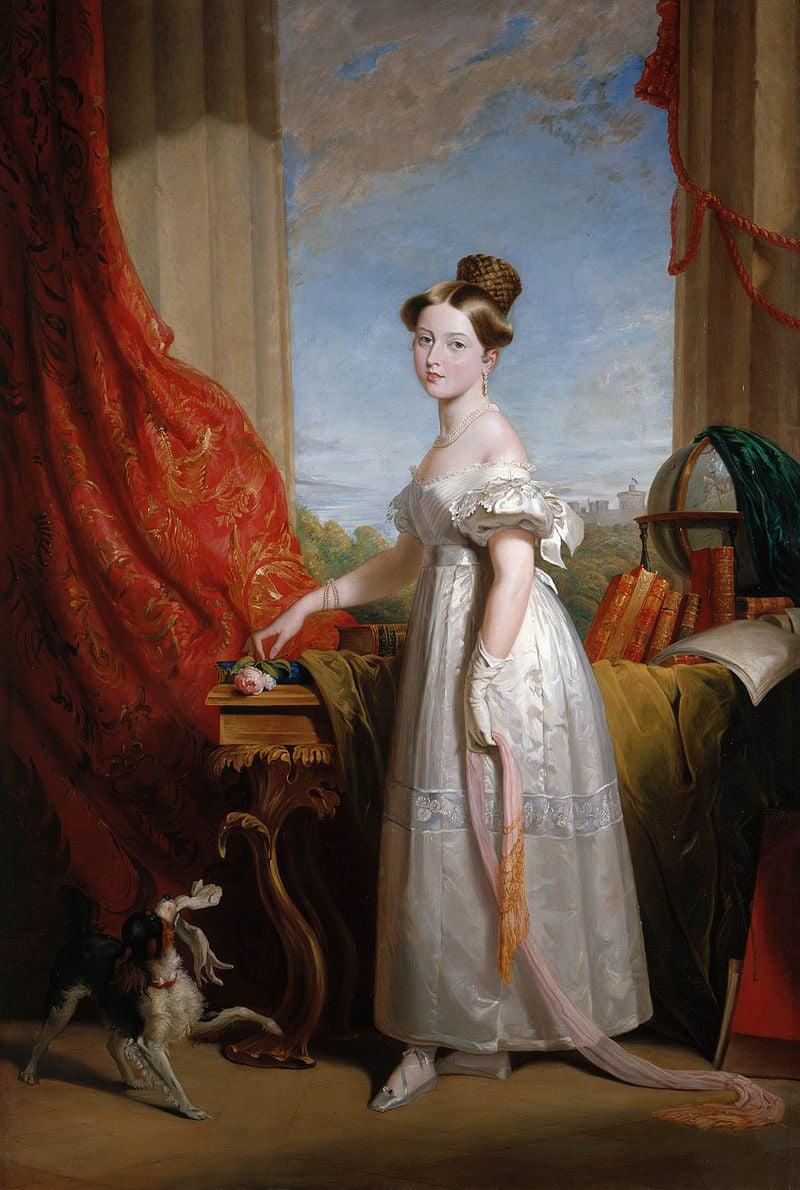 Queen Victoria remains one of the most iconic British monarchs. Biography reports that she was born Alexandrina Victoria on May 24, 1819, to Edward, King George III's fourth son, and Victoria Saxe-Saalfield-Coburg. At birth, she was fifth in line to the throne. But when her father died when she was just eight months old, she became the heir apparent as her three surviving uncles — who were ahead of her in the line of succession — had no legitimate heirs who survived childhood.
Victoria became queen at age 18, when King William IV died in 1837. Biography reports that she "was queen of the United Kingdom of Great Britain and Ireland from 1837 to 1901, the second-longest reign of any other British monarch in history," after Queen Elizabeth II.
As Biography explains, "Victoria's reign saw great cultural expansion; advances in industry, science, and communications; and the building of railways and the London Underground." Also during her time on the throne, Britain "expanded its imperial reach, doubling in size and encompassing Canada, Australia, India, and various possessions in Africa and the South Pacific."
How is Queen Elizabeth II related to Queen Victoria?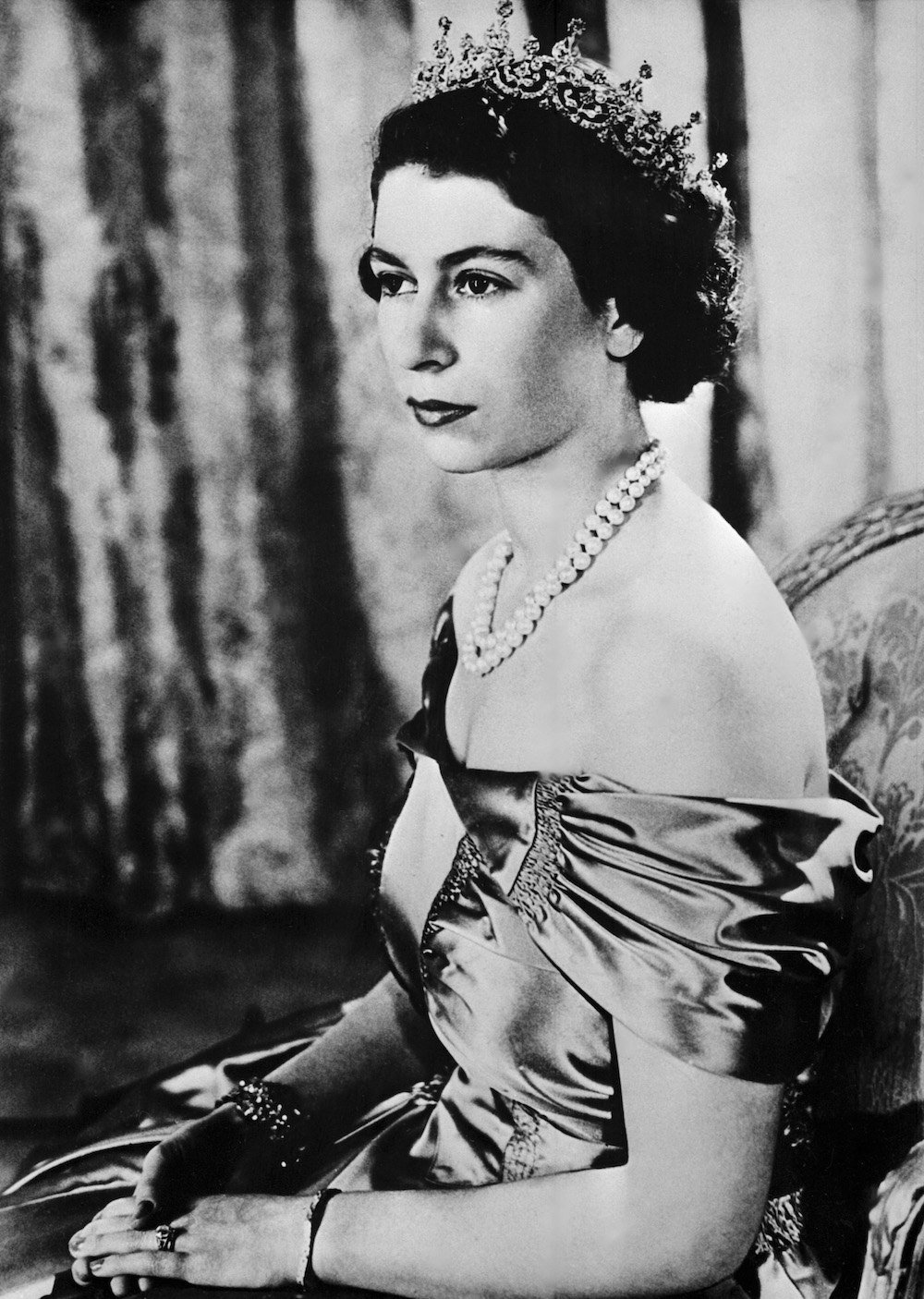 Queen Elizabeth II is technically related to her husband, Prince Philip. Though that's another story, it's relevant here because they are both directly related to Queen Victoria, The Independent reports. Elizabeth is a direct descendant of Victoria on her father's side. In 1837, Victoria became queen. Then, because she was queen, she proposed to Prince Albert of Saxe-Coburg-Gotha. They married in 1840. Together, they had nine children: four sons and five daughters.
Queen Victoria's oldest son, Edward, was born in 1841. He became king in 1901, after Victoria's death. Edward's second-eldest son, George, succeeded him in May 1910. George is Queen Elizabeth's grandfather. His reign lasted until his death in 1936. History Extra reports that Princess Elizabeth "was a favorite with her grandparents and one of the few people in the family not afraid of the king, whom she called 'Grandpa England'" and led around by his beard.
Queen Victoria is Queen Elizabeth II's paternal great-great-grandmother. But Elizabeth's husband, Philip, gets his link to Queen Victoria from his mother's side.
How is Prince Philip related to Queen Victoria?
The Independent reports that Queen Victoria's second daughter, Princess Alice, was born in 1843. In 1862, Alice married Ludwig IV, the Grand Duke of Hesse. The couple had seven children, including Victoria, who was born in 1863 and would eventually marry her father's first cousin, Prince Louis of Battenburg, in 1884.
In 1885, Victoria and Louis had their first child, Princess Alice of Battenburg. Alice, who was born at Windsor Castle in Queen Victoria's presence, is Prince Philip's mother. She would eventually marry Prince Andrew of Greece and Denmark in 1903. Together, they had five children. Prince Philip was the youngest, born in 1921.
If you're keeping track, that makes Philip and Elizabeth third cousins. Marrying a cousin, even a distant one, isn't common today. But European families traditionally intermarried to avoid marrying "commoners."
What does Queen Elizabeth II have in common with Queen Victoria?
Aside from their family ties, what do Queen Elizabeth II and Queen Victoria have in common? Quite a few things, Hello! Magazine reports. Both have had exceptionally long reigns as queen, of course. But that's not the only similarity. Both women, for instance, were quite young when they fell in love with their future husbands. Victoria was 16 when she fell for Albert, while Elizabeth was 13 when she first set her heart on Philip.
Both queens had big families — nine children for Victoria and four for Elizabeth. Plus, both Queen Victoria and Queen Elizabeth II love animals. Victoria took to horseback riding to improve her health after her husband's death, and she also loved dogs. Elizabeth has a well-documented love for dogs, especially Pembroke Welsh corgis. And she also enjoys riding.
Additionally, neither Queen Victoria nor Queen Elizabeth II would have expected to be queen. Queen Victoria's father was fourth in line to the throne after his older brothers, but none of them had children. And Elizabeth's uncle abdicated the throne, unexpectedly giving the throne to her father and then Elizabeth herself.
Read more: These Amazing Photos Reveal What Queen Elizabeth II and Prince Philip Looked Like When They First Got Married
Check out The Cheat Sheet on Facebook!