Why Queen Elizabeth II Still Hasn't Stripped Meghan Markle of Her Title Despite Recent Move Against Royal Precedent
An analysis into why Queen Elizabeth II has not taken away Meghan Markle's Duchess of Sussex title.
The public outcry for Queen Elizabeth II to strip Meghan Markle of her Duchess of Sussex title has grown louder with each passing day. After the former Suits star and Prince Harry stepped down from their roles in 2020, it was reported that the pair would keep their Duke and Duchess of Sussex titles but would not use the HRH (His/Her Royal Highness) style. Now though the calls for Meghan to lose her title aren't coming from just the U.K. but also from across the pond following her recent move.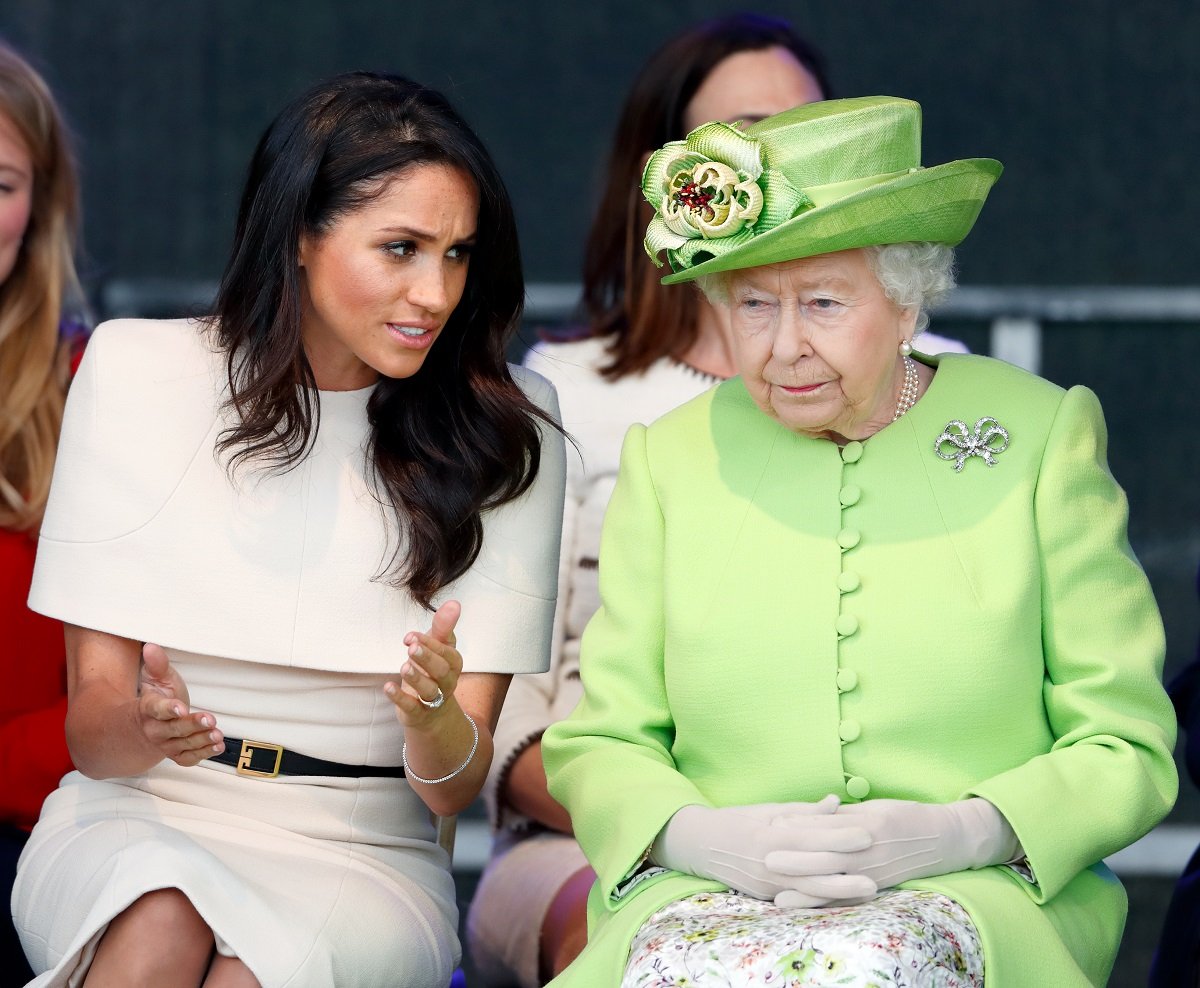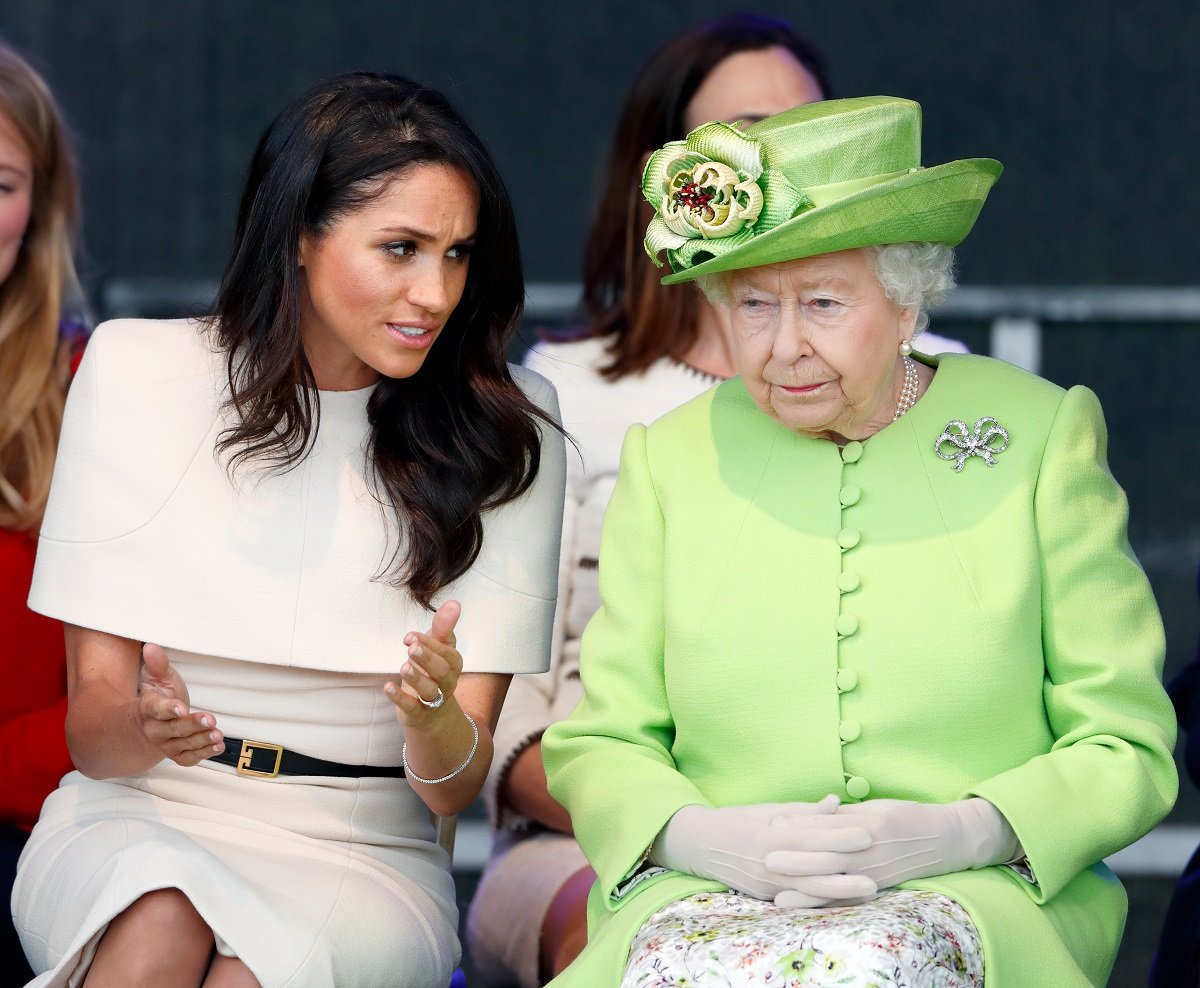 When Meghan lobbied U.S. senators she used 'Duchess of Sussex' title
In November, it was revealed that Meghan personally called a number of U.S. senators lobbying for federal paid parental leave. One of the people who Prince Harry's wife contacted was Sen. Shelley Moore Capito (R-WV). She told Politico that she was driving when a call came from a blocked number. Capito revealed that when she picked up the voice on the other end said: 'Senator Capito? … This is Meghan, the Duchess of Sussex.'"
After news of the former actor's calls to the senators broke, some lawmakers including Rep. Jason Smith (R-MO) questioned why the queen still allowed Meghan to keep her Duchess of Sussex title.
Meghan then acknowledged herself that using a title is a big no-no in the royal family when it comes to political issues as they are supposed to stay politically neutral. Therefore, Meghan made it a point to say that she doesn't believe paid family leave is a political issue but rather a humanitarian issue.
Queen Elizabeth could be allowing Meghan to keep her title because of Sarah Ferguson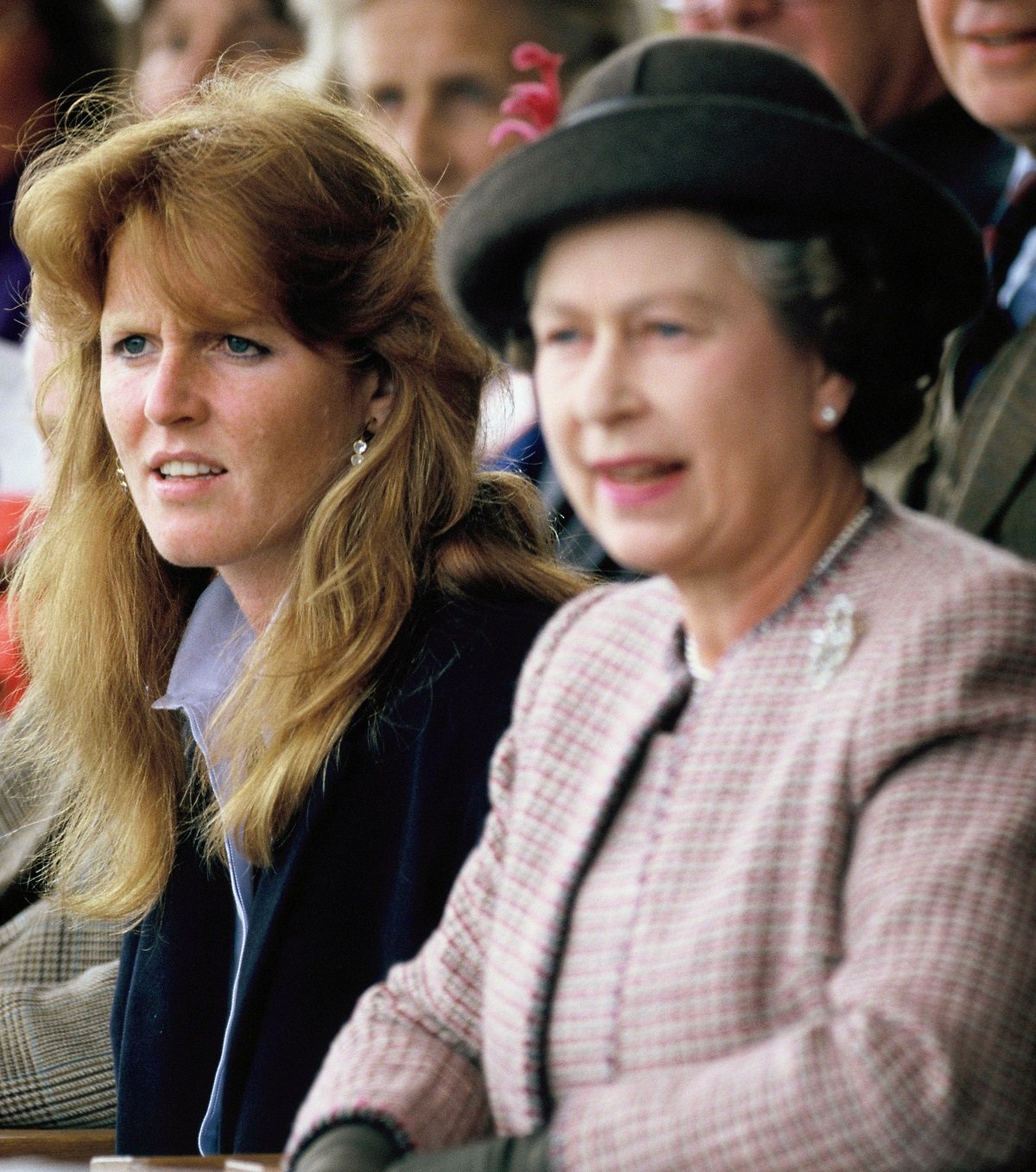 Even if politics is taken out of the equation, many believe that Meghan is simply cashing in on her royal title and the monarch should move to take it away because of that. But Queen Elizabeth II's decision not to remove Meghan's duchess title likely has a lot to do with Sarah Ferguson.
The queen's former daughter-in-law married Prince Andrew in 1986 but she and the Duke of York divorced 10 years later following some marital issues and one embarrassing toe-sucking scandal.
After their marriage ended, Fergie continued to use HRH as well as her Duchess of York title. Within months, a letters patent regulating post-divorce royal titles was issued. It stated that Sarah couldn't keep using HRH since she was no longer married to Andrew. However, she was able to retain her Duchess of York title and was not stripped of it even when she signed a deal with Weight Watchers. So if the queen were to take away the duchess title from Meghan, who is still married to a prince and free to make her own income, the monarch will be viewed as a hypocrite.
Another reason the queen isn't stripping Harry's wife of her title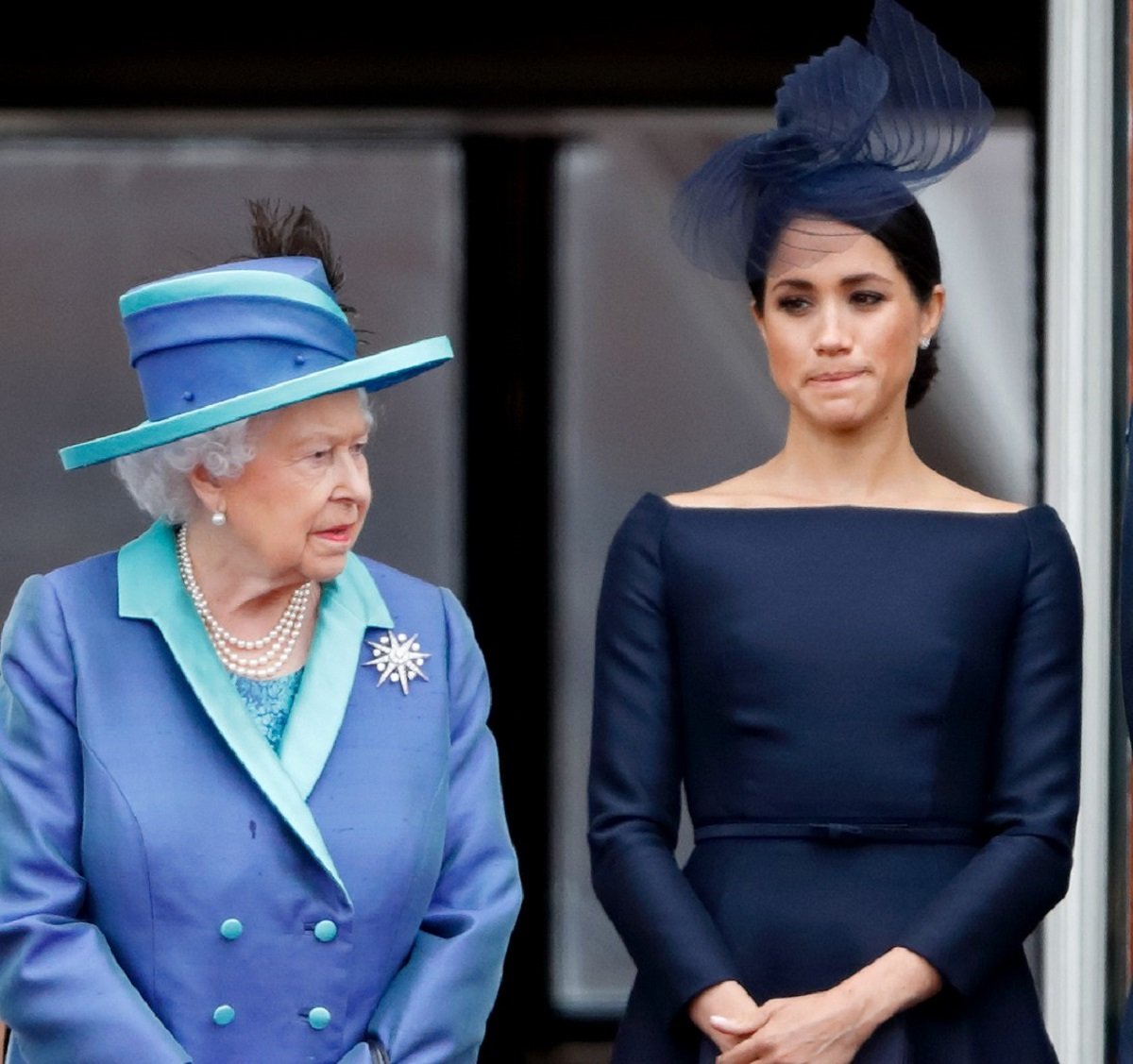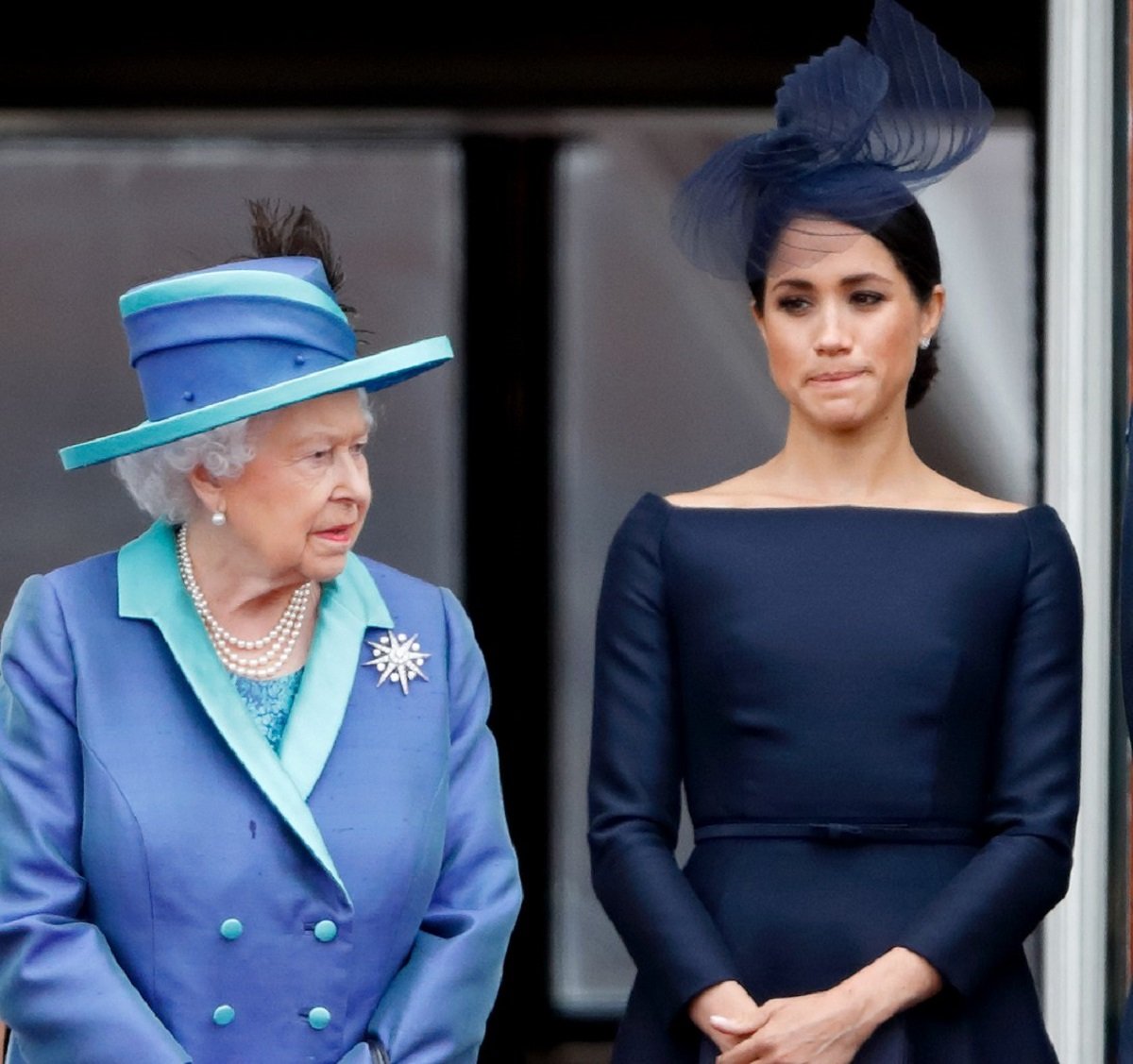 The big thing people overlook when discussing why the queen doesn't just say "That's it! Meghan can no longer use the Duchess of Sussex title in her name" is because Queen Elizabeth doesn't have the power to take it away. As many royal experts have stated, removing it requires an Act of Parliament.
So a formal request would have to be submitted to deprive both Prince Harry and Meghan Markle of their titles and the queen would have to wait through the legislative process. That's not a good look for a family aware that the public would then take sides and the monarch could face some backlash. Therefore, it doesn't seem like the queen will move forward with steps to strip Meghan of the Duchess of Sussex title.