Queen Elizabeth In Tears After Brutal Fight With Prince Philip
Prince Philip is in hot water amid rumors that he and Queen Elizabeth are living separate lives. A new biography claims that Philip made Elizabeth cry after they got into a huge fight over what to name their children. Elizabeth reportedly refused to give her children Philip's last name, Mountbatten, and his "almost brutal" reaction left her in tears.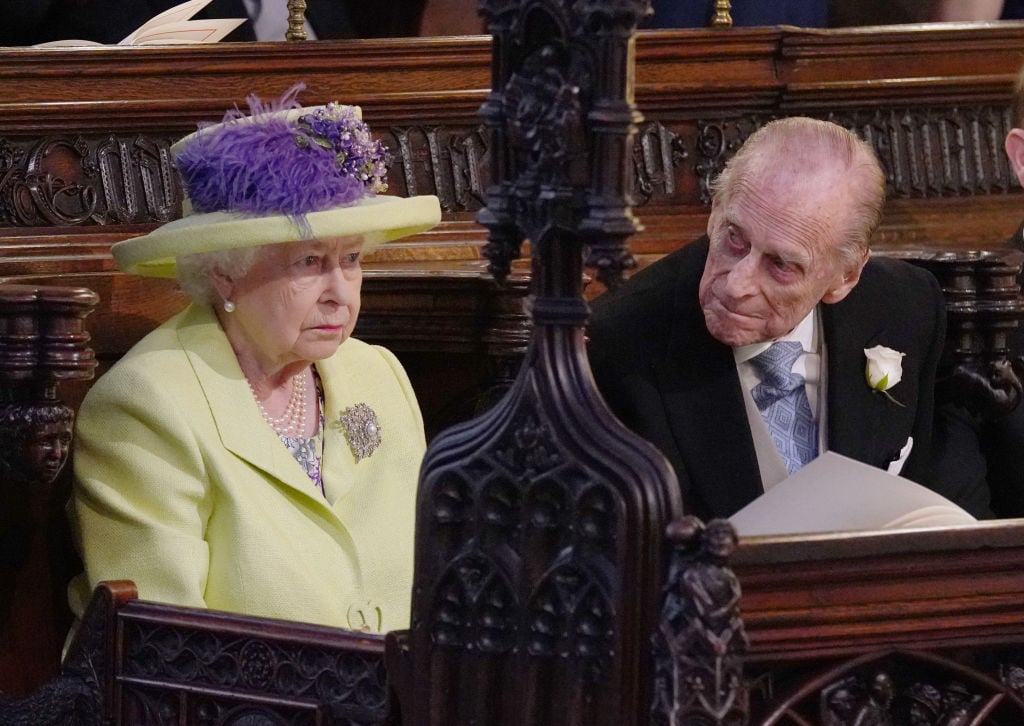 Queen Elizabeth and Prince Philip living separate lives
Philip recently celebrated his 98th birthday with close friends and family. The milestone came two years after Philip stepped away from his royal duties. Now that he is retired, inside sources say that Philip and Elizabeth hardly see each other and have been living completely separate lives.
Elizabeth spends a good chunk of her time at Buckingham Palace, a place Philip hates to visit because it is more of a workplace than a home. Because Philip steers clear of the palace, he and Elizabeth go weeks without seeing each other.
"Unlike most married couples, The Queen and the Duke of Edinburgh often live miles apart, with Prince Philip spending hardly any time at Buckingham Palace these days," a source shared.
While they do not see each other that often, sources claim that Philip and Elizabeth talk at least once a day. Over the course of their 72-year marriage, the couple has always put on a good face for the public. In a recent interview, for example, Her Majesty praised Philip for his support through the years and referred to him as her "strength and stay."
Queen Elizabeth's marriage shows signs of stress
Although they appear to have a strong relationship, Philip and Elizabeth's marriage has not always been smooth sailing. According to Express, a new biography claims that Philip pushed hard to give his children his surname of Mountbatten, especially after the death of Elizabeth's dad, King George VI.
Elizabeth, however, believed that all of her children should retain the name of Windsor, and she had the backing of several powerful individuals, including Queen Mary, Winston Churchill, and the Queen Mother.
In 1952, the royal family issued an official announcement confirming that Elizabeth's children would not be named Mountbatten. Philip was reportedly devastated by the news and thought he was probably the only man in Britain who was prohibited from naming his kids. Despite the royal edict, Philip confronted Elizabeth about the decision in 1960 and asked her to reconsider.
Desperate to please her husband, a tearful Elizabeth chose to rename her descendants Mountbatten-Windsor, at least the one who would not ascend to the throne. This is one reason why Prince Harry and Meghan Markle's first son, Archie, carries the last name of Mountbatten-Windsor.
Inside Queen Elizabeth and Prince Philip's epic fights
There is no denying that Philip and Elizabeth love each other, but they are no strangers to fighting. Inside sources claim that the pair have experienced quite a few epic rows over the years and that it is not uncommon to hear Elizabeth tell her husband to "shut up."
It does not help that Philip is never afraid to speak his mind, which is probably why most of their arguments start. As far as Elizabeth is concerned, she is used to people following her every word, so it is nice having someone to disagree with from time to time.
Prince Philip and Queen Elizabeth first met when she was 13 years of age. At the time, Philip started writing letters to Elizabeth to win her heart. After years of dating, King George VI finally gave them permission to wed in 1946, and Philip later admitted that he fell head over heels for his young bride. They may have experienced a few rough patches over the years, but it is clear that they still love each other.
Prince Philip opens up about old age
In light of his 98th birthday, Philip recently shared his thoughts on growing old and how things are going in his retirement. The Duke of Edinburgh was asked how he felt about the opportunity to turn 100 years old, to which he answered that he could not think of a worse outcome. Prior to his retirement, Philip was one of the busiest members of the royal family, which makes his recent admission all the more heartbreaking.
Philip has not commented about the Mountbatten-Windsor controversy.