Queen Elizabeth Is 'Drawing a Line in the Sand' with Prince Harry and Meghan Markle to Protect the Monarchy's Reputation, Claims Expert
Prince Harry and Meghan, Duchess of Sussex have exited their royal life and it looks like Queen Elizabeth is reportedly being firm on one point: their use of the Sussex Royal brand. One royal commentator notes that the way the queen is "drawing a line in the sand" speaks volumes about how she wants to protect the monarchy's reputation.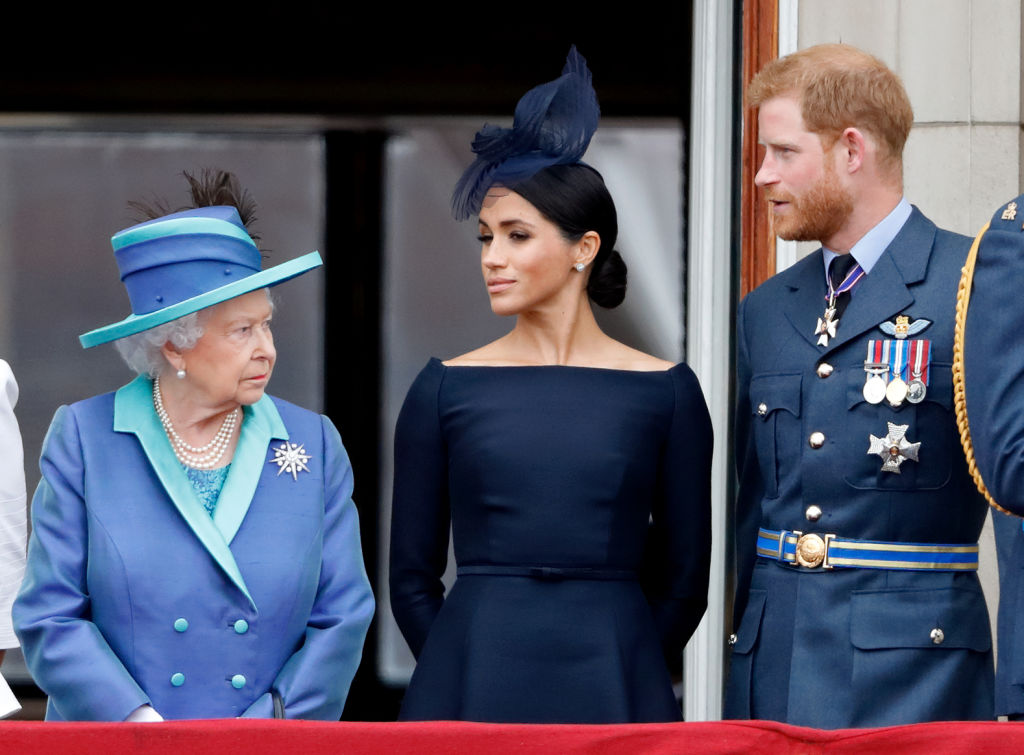 Prince Harry and Meghan got the queen's blessing for their exit
When Prince Harry and Meghan announced their plans to leave the royal family, many fans wondered how the queen would handle this request. She met with Prince Harry, Prince Charles, and Prince William to finalize the details and released a statement in support of the Sussexes' plan.
At the time, the queen noted: "Following many months of conversations and more recent discussions, I am pleased that together we have found a constructive and supportive way forward for my grandson and his family. Harry, Meghan and Archie will always be much loved members of my family. I recognise the challenges they have experienced as a result of intense scrutiny over the last two years and support their wish for a more independent life."
Queen Elizabeth is banning the use of Sussex Royal
According to multiple reports, the queen banned the use of the Sussex Royal brand, as an insider shared that the "use of the word 'royal'" would be reviewed.
"As the Duke and Duchess of Sussex are stepping back as senior members of the royal family and will work towards financial independence, use of the word 'royal,' in this context, needed to be reviewed and discussions are still ongoing," a source told Harper's Bazaar.
The insider added: "As part of the process to transition the Duke and Duchess of Sussex into their new chapter — planning has been well underway around the launch of their new non-profit organization. Details will be shared in due course."
The queen is protecting the monarchy, expert claims
Royal commentator Dan Wootton weighed in with his thoughts on the queen banning the Sussex Royal brand and believes she's sending a strong message. "Her decision to ban Harry and Meghan from using the Sussex Royal brand when they officially Megxit, in just a few weeks, would have been personally difficult for the monarch," he shared while hosting TalkRadio.
Wootton continued: "The Queen rightly wants to try to be supportive of her grandson's new start even though she is personally very upset by their choice to quit as a senior royal. But she also knows that the couple's desire to make a lot of money in the commercial sector is potentially perilous for the reputation of the monarchy."
The royal expert further shared that this is a move the queen will be quite firm on, sharing, "This decision to ban Harry and Meghan from using Sussex Royal is the Queen drawing a very clear line in the sand. She is saying, 'sorry guys you cannot have it both ways.'"