Queen Elizabeth Is Keeping Busy With One of Her Favorite Activities Amid News She Is Extending Her Break from Royal Duties
Queen Elizabeth already had several scandals on her plate when the coronavirus pandemic hit in March. Her Majesty witnessed three senior royals step away from their duties, one of whom got mixed up in the Jeffrey Epstein scandal. With the royals forced into isolation due to the pandemic, the Queen canceled Trooping the Colour for the first time since the 1950s and postponed The Royal Ascot. Although Queen Elizabeth has been unable to appear in public amid the lockdown, she has been keeping busy with one of her favorite activities.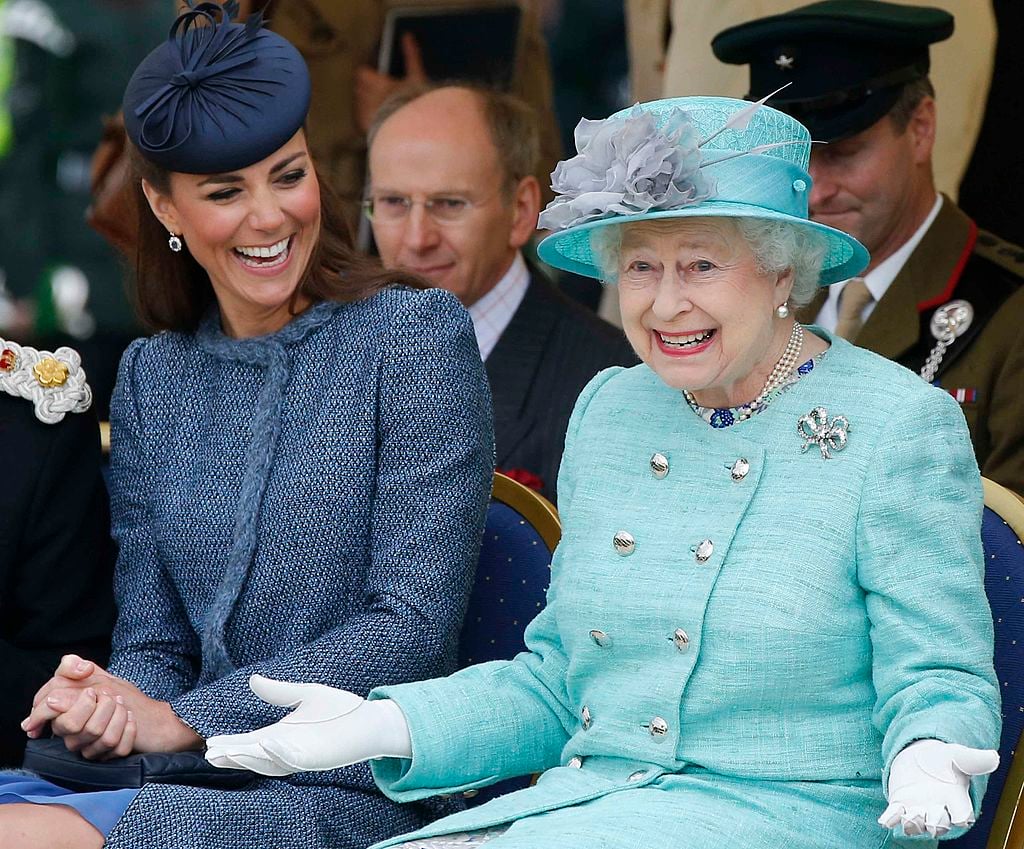 Queen Elizabeth carries on
Every year, Queen Elizabeth travels to Windsor Castle to spend the Easter holiday with her family. This year, the pandemic forced her to go to Windsor a week early and she is expected to remain away from Buckingham Palace until it is safe for her to return to London.
It will not come as a surprise to royal watchers that Her Majesty wants to get back to her royal duties as quickly as possible. According to W Magazine, a source recently said that Queen Elizabeth has been "fulfilling her duties as head of state" and cannot wait for things to get back to normal.
"It's a delicate line but I think we will see her doing private audiences again and more of the work we are used to seeing her do in public at some point in the future," the insider dished.
RELATED: Queen Elizabeth Has Stepped Back From Royal Duties Will Prince Charles Be Named Prince Regent?
Although Queen Elizabeth is doing what she can, there is only so much work she can do remotely. Other members of the royal family have been fulfilling some of their duties via video calls, a tactic Her Majesty might employ more often if the crisis is not controlled soon.
In the meantime, the lockdown has allowed Queen Elizabeth time for her favorite activity, a hobby that does not go against social distancing guidelines.
This is Her Majesty's favorite activity
Queen Elizabeth has been riding horses ever since she was a young girl and has been in the saddle a lot during the lockdown. Despite being 94 years old, Her Majesty has been going on horseback rides on the grounds of Windsor Castle every day, even when the weather does not cooperate.
This is hardly the first time the Queen has been spotted riding horses at Windsor Castle. When Kate Middleton was in labor in 2018, she rode her favorite horse, Carltonlima Emma, all day long.
Apart from riding horses, the lockdown has allowed Queen Elizabeth to spend more time with her husband, Prince Philip, who retired from his royal post a few years ago. A source claims that the two have been eating dinner together every night.
This is a rarity for Queen Elizabeth, who normally fulfills hundreds of royal engagements in a given year. There is no telling when Her Majesty will return to Buckingham Palace, but it definitely sounds like the two are making the most of their time together.
This is easily the longest time the Queen has been away from her royal duties. Unless things change in the near future, Her Majesty might be out of commission for several more months.
Queen Elizabeth praises nurses in a new audio clip
While we wait to see what the Queen does next, the reigning monarch recently took part in a video honoring healthcare workers for International Nurses' Day. The clip included audio from a phone call between Queen Elizabeth and the head of the Commonwealth Nurses and Midwives Federation, Professor Kathleen McCourt.
Buckingham Palace released the audio clip on social media. It starts with McCourt greeting Her Majesty, who responded by saying, "Good afternoon, this is rather an important day."
"Oh, it is, it's quite special the International Nurses' Day being recognized by the general public," McCourt replied, prompting Queen Elizabeth to answer, "Yes, because they've obviously had a very important part to play recently…"
RELATED: Queen Elizabeth and Prince Philip's 1954 Christmas Card Contains One of the Rarest Autographs in the World
The clip then shows other members of the royal family taking part in video conferences with leaders and healthcare professionals. This includes Prince Charles, Camilla Parker Bowles, Princess Anne, Prince William, and Kate Middleton talking with doctors and nurses from the United Kingdom, Cyprus, Tanzania, Bahamas, Sierra Leone, India, Malawi, and Australia.
The video also featured images of Queen Elizabeth talking with Boris Johnson via an old rotary phone in her office at Windsor Castle.