Queen Elizabeth Is Prince Philip's Distant Cousin, But Here's Why It's Not Too Weird
Queen Elizabeth has been world-famous since the day she was born. From her days as Princess Elizabeth to her long reign as the ruling monarch of Great Britain, it is safe to say that her majesty has had a pretty extraordinary life.
She has always lived in extravagant palaces, taken trips around the world, and done wonderful things for people all over the globe. When the queen was married, her wedding was definitely one to remember.
There are many unique facts about the wedding of Queen Elizabeth and Prince Philip. But probably the most interesting thing is how her majesty is actually related to Prince Philip outside of marriage. And, even more surprisingly, she's not the only one with ties to her spouse.
Queen Elizabeth and Prince Philip are third cousins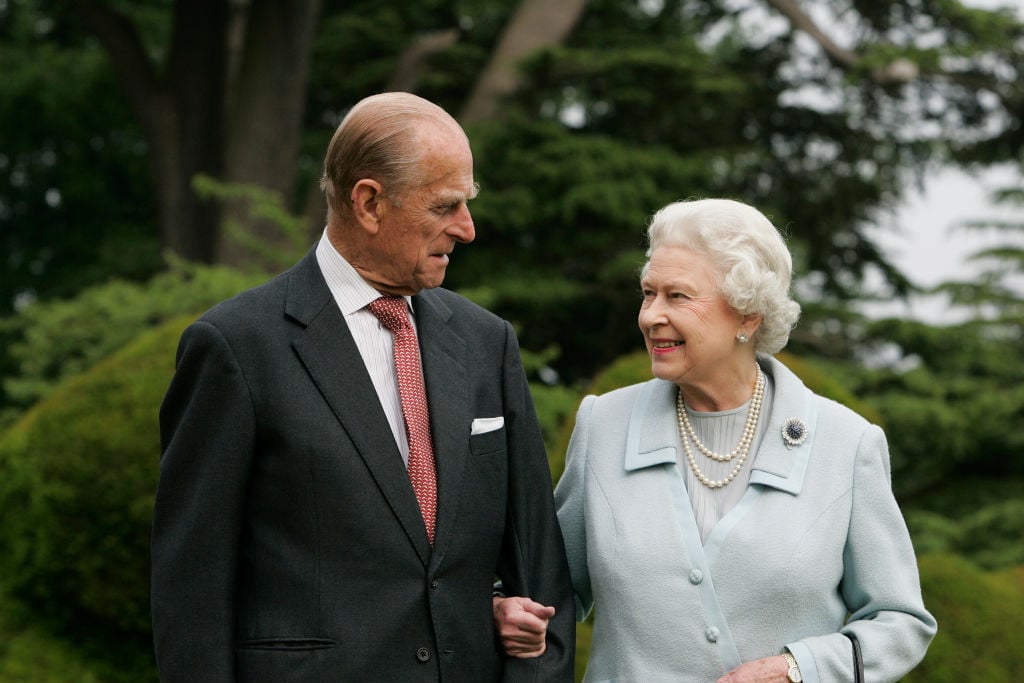 Queen Elizabeth has been the ruling monarch since 1953, an amazing amount of time. She has also been married for a number of decades, tying the knot with Prince Philip on November 20, 1947.
According to History Extra, they first met when the queen was only 8 years old, and Philip was barely into his teen years. They were introduced at the wedding of Princess Marina of Greece and Denmark and Prince George, Duke of Kent.
It wasn't until 5 years later that they officially became a couple, after meeting again at the Royal Naval College, falling in love and beginning to plan the rest of their lives together. Finally getting engaged when the then-princess was only 20 years old, they walked down the aisle and exchanged vows at Westminster Abbey, and we can only imagine that they haven't looked back since.
According to MentalFloss, the husband and wife have are both the great-great-grandchildren of Queen Victoria and Prince Albert, making them third cousins. As it turns out, this distant connection doesn't really matter, since the queen and her husband have enjoyed so many wonderful years together.
Meghan Markle and Prince Harry have distance familial ties
Prince Harry and Meghan, Duchess of Sussex come from different backgrounds so it's hard to imagine they are related to each other. But a little sleuthing has revealed that the Duke of York and the Duchess of York have some very distant familial ties.
Specifically, Meghan and Prince Harry are related through a late 15th Century ancestor of the Queen Mother. Meghan Markle hails from the lineage of High Sheriff of County Durham Ralph Bowes, whose grandson moved to America in 1632. Bowes' great-grandson, Sir George Bowes, was a member of parliament during the regime of Charles II. Prince Harry hails from this line.
Similarly, Prince William and Kate, Duchess of Cambridge share a common ancestor. The duke and duchess's family tree traces back to a common ancestor: Sir William Blakiston, a Baronet from the 16th and 17th centuries. This makes Prince William and Kate 11th cousins once removed.
Prince Charles famously wed Princess Diana, who is his seventh cousin once removed. The ill-fated couple is related through the common ancestor William Cavendish, the third Duke of Devonshire.
Prince Charles is married Camilla, Duchess of Cornwall. She, too, shares family ties with her husband. The link dates back to the 17th century.
The Duchess of Cornwall also shares other ties to the royal family. Her great-grandmother was reportedly the mistress of Prince Charles's great-grandfather, King Edward VII.
Why the family ties in the British royal family isn't a big deal
While it's alarming to think the royals are marrying their distant relatives, the fact of the matter is everyone is incredibly far off from one another in the family tree. What's more, Elle reports that a 2013 genetic survey uncovered that "all Europeans living today are related to the same set of ancestors who lived 1,000 years ago."
What's more, almost all of Europe's royal families are related. Specifically, royals in Norway, Sweden, Denmark, Monaco, and The Netherlands share a common ancestor: King George II. He reigned Great Britain and Ireland from 1727 through 1760.