Queen Elizabeth Isn't Superstitious About Leaving Royal Christmas Decorations Up Until February
There are two types of people in this world: those who wake up on December 26 and immediately purge their homes of tinsel and twinkling lights, and those who leave their Christmas decorations up until January (we see you, Taylor Swift). But many people don't know there's actually a third category for the most non-superstitious royal, Queen Elizabeth.
The queen doesn't just leave her Christmas tree up well in the new year, she leaves all her holiday decorations hung until February 6 each year. But there is one very specific reason for Her Majesty's break in protocol that some royal fans fear might be bad luck.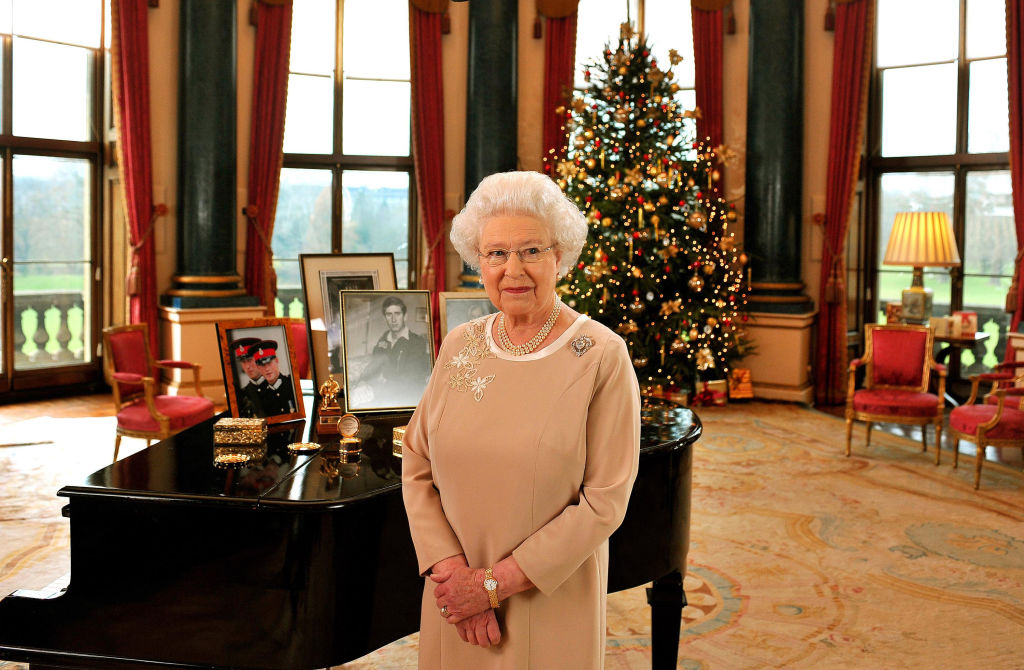 Why do people leave their Christmas decorations up so long?
Plenty of people follow the Christian tradition of keeping their Christmas decorations up until after the Epiphany (also called Three Kings' Day), which occurs 12 days after Christmas Day on January 6. In fact, the popular song "The 12 Days of Christmas" specifically references this time period. All those leaping lords and drumming drummers arrive in January, not December.
However, this Christian tradition comes with one additional rule. Just as followers aren't supposed to take their decorations down before the Epiphany, they also aren't meant to leave them up for any time after. Legend holds that doing so could invite bad luck such as spirits hiding in the Christmas tree that could ruin the harvest.
Queen Elizabeth cares more about her late father than superstition
The queen has a very good reason for leaving her Christmas decorations at Sandringham Estate up until February 6 every year — she does it to honor her late father, King George VI. The king died on February 6, 1952 while in residence at Sandringham Estate. Queen Elizabeth was very close with her dad and felt terrible for not being at his deathbed.
On that day in 1952, Elizabeth and Prince Philip were on an important royal tour of Kenya. They went in place of King George because he was too sick to travel, though Elizabeth believed he was recovering from an illness and never imagined he would die in his sleep.
The queen surrounds herself with family for the holidays
Prince Harry and Meghan Markle made headlines when it was revealed that they planned to skip the queen's annual Christmas celebrations. Their absence was notable because everyone knows how seriously Queen Elizabeth treats Christmas festivities with the family. Keeping in mind that she lost her father not long after Christmas, this attitude makes perfect sense.
The royal Christmas events last for several days and include church services, fancy meals including turkey on Christmas Day, gift exchanges, and merrymaking. But the most important thing the royal family does is spend time bonding with each other and taking time to appreciate each other's company.
And though it may be against tradition to leave her Christmas decorations adorning the walls so long, Queen Elizabeth refuses to take down her tree until after February 6. It all just proves that the queen is not truly superstitious!