Queen Elizabeth Loved Her Corgis So Much She Broke Protocol to Honor Their History
Queen Elizabeth II is one of the most publicly watched figures in the world. She was prepared for it her entire life, learning a number of protocols to help her and those around her to know how to properly interact. Protocols can range from the placement of her purse signaling subtle social cues, to the …
Queen Elizabeth II is one of the most publicly watched figures in the world. She was prepared for it her entire life, learning a number of protocols to help her and those around her to know how to properly interact. Protocols can range from the placement of her purse signaling subtle social cues, to the proper way to drink tea.
When she is out of the public eye, her private life is a closely guarded secret which the media knows very little about. What we do know is that she loves her corgis and those that have helped her maintain them, and sometimes she breaks protocol for that love.
The history of Queen Elizabeth's love of corgis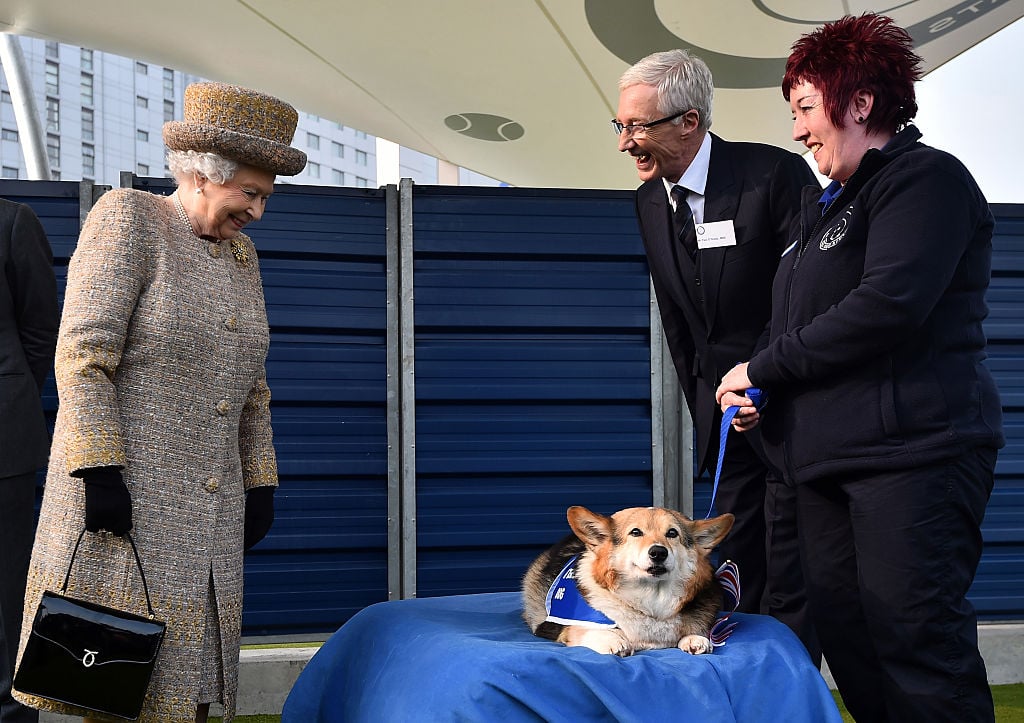 Queen Elizabeth's life with corgis dates back to 1933 when Elizabeth was just a child and the royal family adopted a chestnut corgi, Dookie. Not long after they added another corgi to the family named Jane. At the start of WWII Dookie passed away, but he and Jane had one puppy together, Crackers. The two dogs kept the princesses Elizabeth and her sister Margaret filled with love and entertainment as they lived at Windsor Castle (which is around 20 miles west of Buckingham Palace) during the war.
By the time Elizabeth reached the age of 18, Jane also had passed away due to an unfortunate car accident. Elizabeth received a new puppy for her birthday, and she named her Susan. Susan was later bred and had two puppies, Honey and Sugar. This started a dynasty of her own, with Susan's direct descendant being bred in a line that lasted 14 generations, a rare achievement in dog breeding. The queen didn't sell any of the puppies that resulted but sometimes gave them away as gifts. 
Who were the Fenwicks?
At the start, Queen Elizabeth's corgis were trained and cared for by the Windsor head gamekeeper George Hallett and his wife. When Hallett retired, Bill Fenwick took over and moved into a two-story house on the grounds with his wife Nancy. The queen took an immediate liking to Nancy Fenwick who very quickly became her go-to staff member for all things corgi-related.
Fenwick trained the dogs to walk up and down stairs so they could travel with Queen Elizabeth on flights, facilitated breeding matches, interfaced with the greater corgi community, and cooked the corgis a diet of fresh rabbit daily.  A longtime friend of the Fenwicks told Vanity Fair, "She had that knack of being—well, she was doggy, I would say, and that sort of summed her up."
Fenwick was for a time perhaps the staff member with the most unencumbered access to the Queen. Nancy Fenwick was on-call 24/7 for the dogs and the two grew close. In 2015, at the age of 85, Nancy Fenwick, known as "The Keeper of the Queen's Corgis" passed away. Two years later, Bill Fenwick passed away as well, and Queen Elizabeth adopted their two dogs despite saying she wouldn't take on any more pets. There was clearly a lot of love for the Fenwicks, which led Queen Elizabeth to break protocol, but it wasn't the pet adoption that did it.
How did Queen Elizabeth break protocol?
Normally, the queen does not attend funerals of non-royals and instead sends a representative so as not to detract attention from the service. It would have been completely acceptable for her to not attend the funeral, but some things are far more important than protocol.
The queen attended Nancy Fenwick's funeral along with her son Prince Andrew in a break from tradition. This wasn't the first or the last time Queen Elizabeth has broken protocol. Indeed, with the new royals in the mix who break protocol fairly regularly, many of regulations might soon become a relic of the past.
Unfortunately, the queen's corgis have already become a relic of the past. Not wanting to leave any dogs behind when she is no longer here, she has long since ended her breeding activities and the last of Susan's line of corgis, Willow, has passed.