This Is Queen Elizabeth II's Most Bizarre Dinner Table Rule
Queen Elizabeth II has certain specific rules and traditions the rest of the royal family must follow. And when the queen hosts a dinner party, she has a slew of a rules that go along with it — including refusing to seat a specific number of people at the dinner table. Here's why.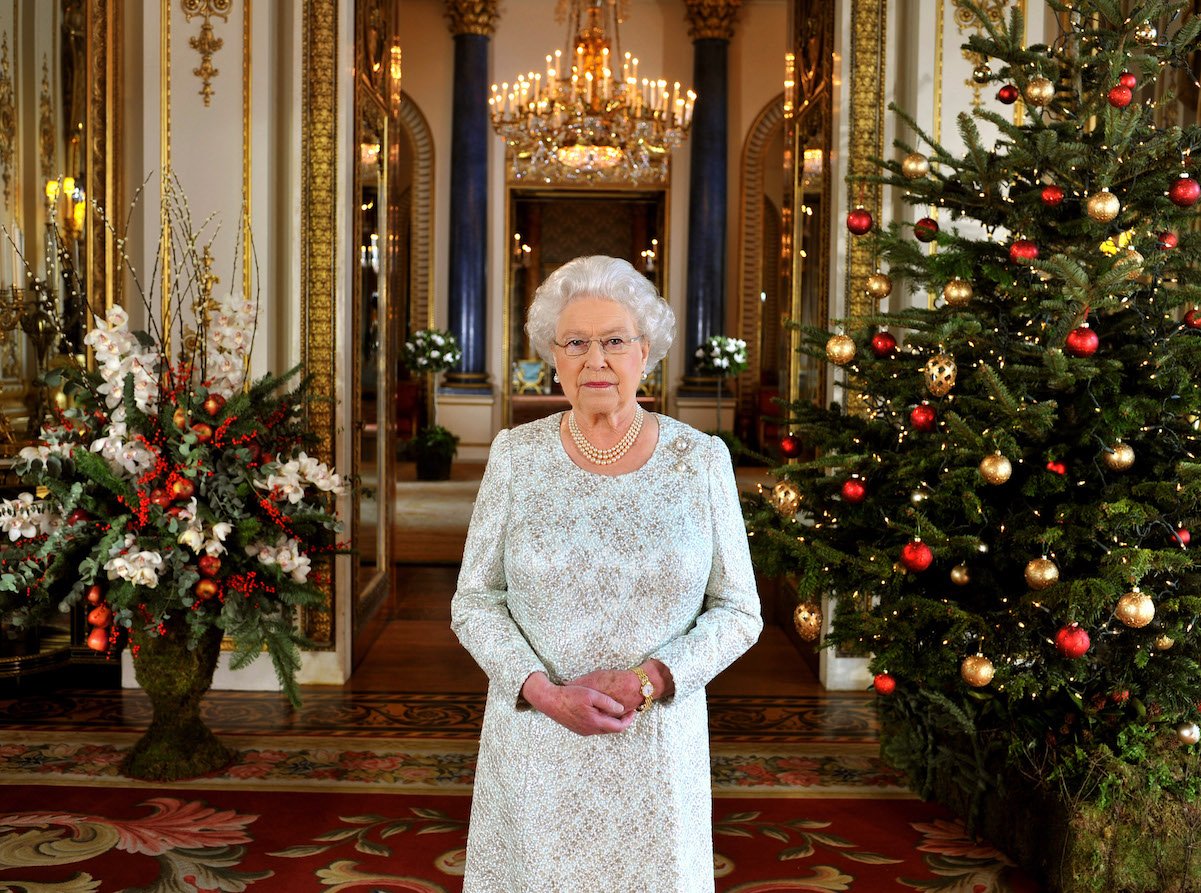 Queen Elizabeth's dinner parties come with strict rules
The royal family is known for obeying rules and traditions, though in recent years, those longtime habits have been tested. Still, when the royal family gathers for a formal meal, there are various rules the family members must obey.
The royals are required to enter a dinner party in order of precedence, meaning the order in which they will take the throne. The queen is the first to arrive, followed by Prince Charles and Camilla Parker Bowles, then Prince William and his family, and finally Prince Harry and his family (though Harry likely won't be joining royal dinner parties any time soon). Dress codes are important, too, with high-neck options favored for women, and trousers and coats for men. Other forms of etiquette, such as folded napkins and using utensils as signals, are also rules that are necessary for a smooth evening.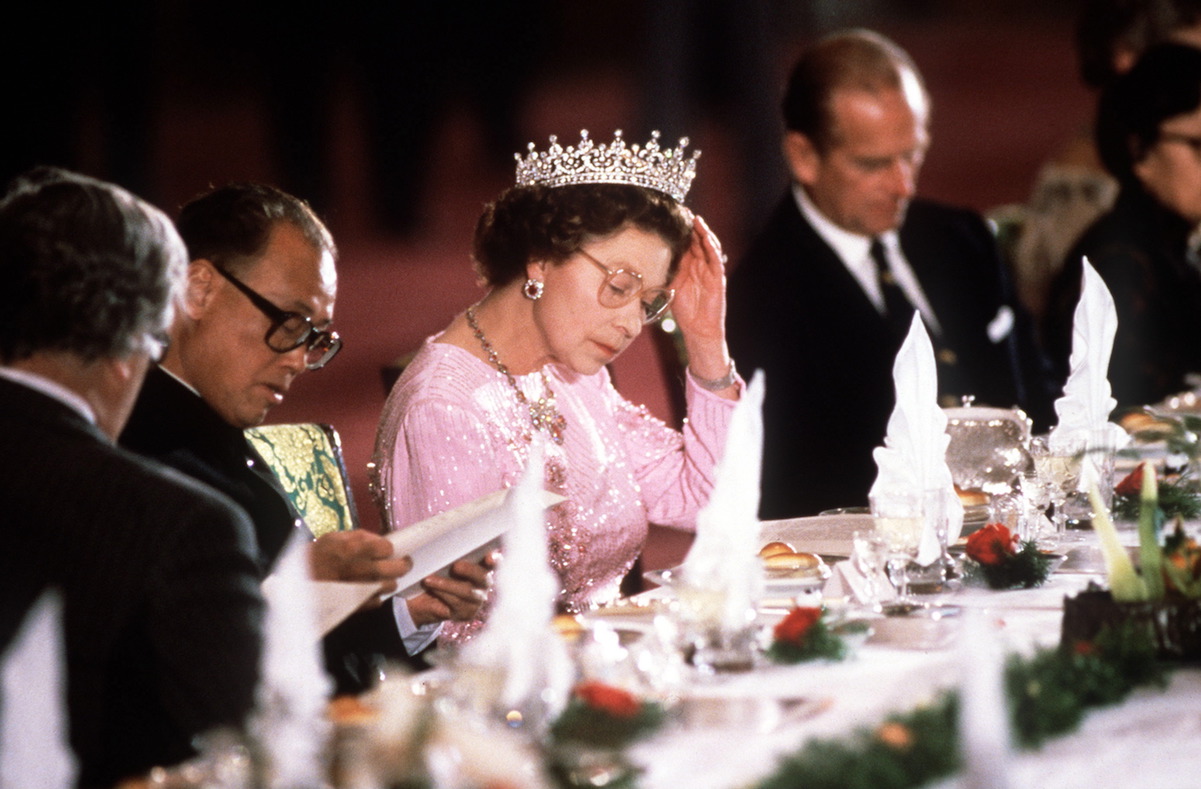 The queen purposely avoids seating 13 people at her dinner table
The royal dinner party invite list is exclusive. With that said, the number of people invited varies. Some dinners are more intimate, with only immediate family in attendance. But the queen has also hosted lavish, larger events that include not only family but also close royal friends, political figures, prominent activists, and more.
Regardless of the people on the invite list, one thing is certain: There will never be only 13 people in attendance. The queen refuses to have 13 people seated at a table for superstition purposes. Though the queen reportedly doesn't have an issue with the notoriously unlucky number, she's well aware that some guests could potentially see the number as bad luck.
"She won't let 13 people sit down at a dinner table, not because she is superstitious but in case guests are," royal commentator Paul Dampier once said, according to The Sun. For the queen's larger banquets, beating this number isn't a problem. The Sun also reported that it takes a staggering five days to fully set a dining table for a State banquet at Buckingham Palace.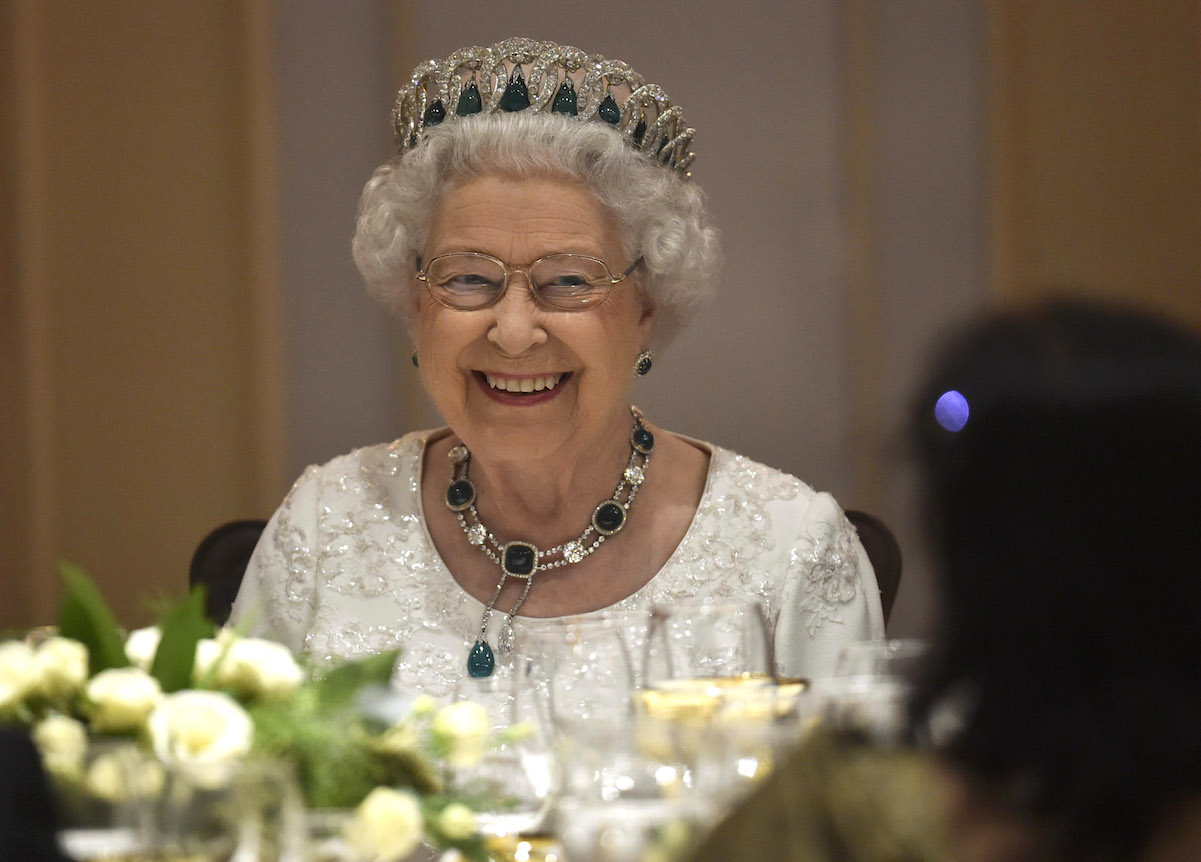 The royal family has strict rules to follow outside of dinner parties, too
The royals are expected to follow a slew of rules while doing almost anything. For royal engagements, certain etiquette practices are in place to make sure the royals are always on their best behavior. Royals must even follow specific bathroom rules, including a ban on any reading material and a ban on liquid soap (bar soap is considered higher class). While dining, royals don't ask to use the restroom — they simply say "excuse me" to note where they are going.