Queen Elizabeth's Most Expensive Piece of Jewelry Is Worth More Than $8 Million
The royal family is one of the wealthiest families in the world. With a combined total net worth of around $88 billion, it comes as no surprise that Queen Elizabeth has some seriously pricey jewels. But her most expensive piece of jewelry happens to be worth more than $8 million — and that's not factoring in the royal history, which likely makes it worth more.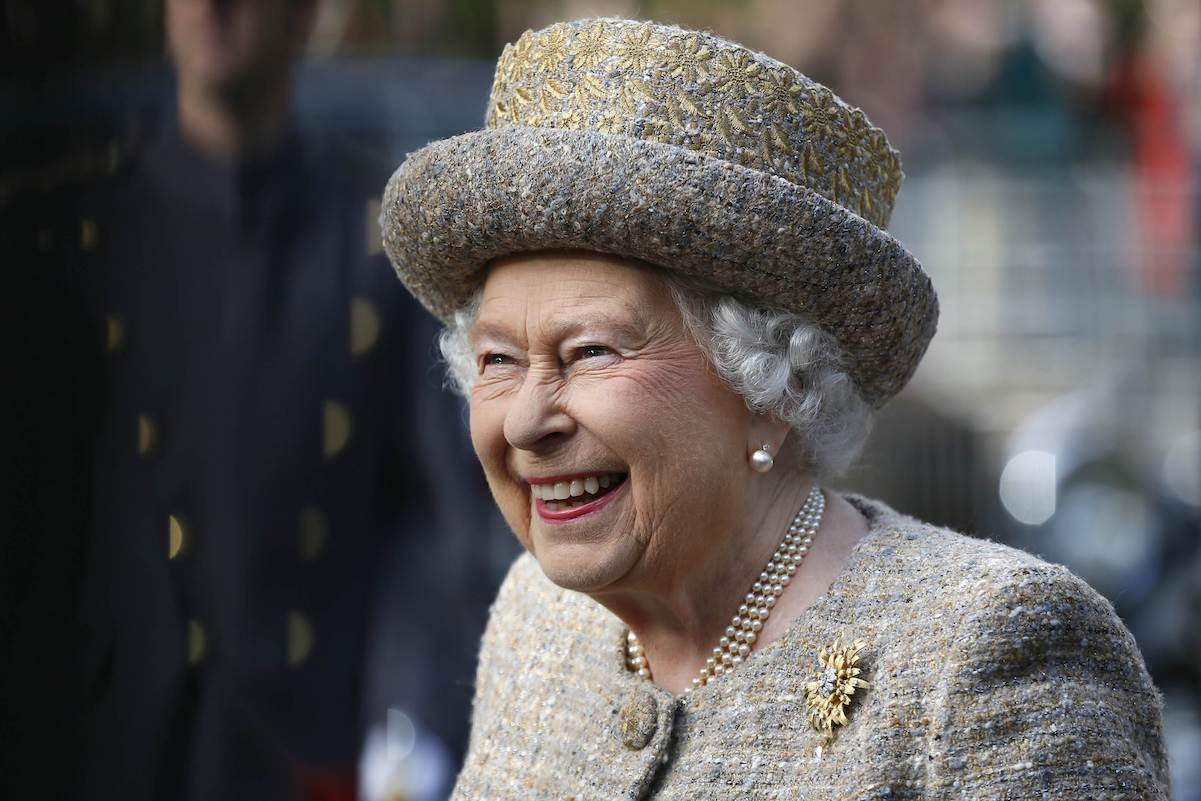 The royal family's jewelry collection spans millions of dollars
For years, the media has reported on the massive jewelry collection of the British royals. From Princess Diana's engagement ring to Kate Middleton's wedding tiara, people have always been in awe of how much money the family spends on jewels — most of which are heirlooms that have been passed down for years, which only adds to their value.
The royal family's tiaras are especially expensive. Princess Beatrice wore Queen Mary's Fringe Tiara for her wedding to Edoardo Mopelli Mozzi in 2020. The tiara was originally gifted to Queen Mary by Queen Victoria, and it's worth an estimated $6 million.
Other pieces of jewelry, such as necklaces, also have high price tags. Queen Elizabeth was gifted a necklace on her Coronation day that's valued at around $200,000. The queen also owns a brooch gifted to her by her grandfather, King George V, that's worth an estimated $136,000.  
Queen Elizabeth's Oriental Circlet tiara is worth an estimated $8 million
When it comes to the most expensive piece of royal jewelry, one piece far outweighs the others. The queen's Oriental Circlet tiara takes the top spot with a value estimated at $8.18 million, according to Woman & Home. If it were up for auction, though, the tiara would likely go for much more given its royal history.
The tiara was originally designed by Prince Albert, the queen's great-great grandfather, for his wife, Queen Victoria, back in the 1853. The piece originally consisted of 2,600 diamonds, complete with opal accents, but it has since been downsized a bit after Queen Alexandra inherited it. The crown was later passed down to Queen Mary, then to Queen Elizabeth, and finally to Queen Elizabeth II, who holds ownership over it today.
Queen Elizabeth II hardly ever wears the piece. She's been spotted in it only once, according to Express, which could be because of its value, but it certainly is a showpiece. Once the queen dies, the tiara will likely be passed down to either Camilla Parker Bowles or Kate Middleton.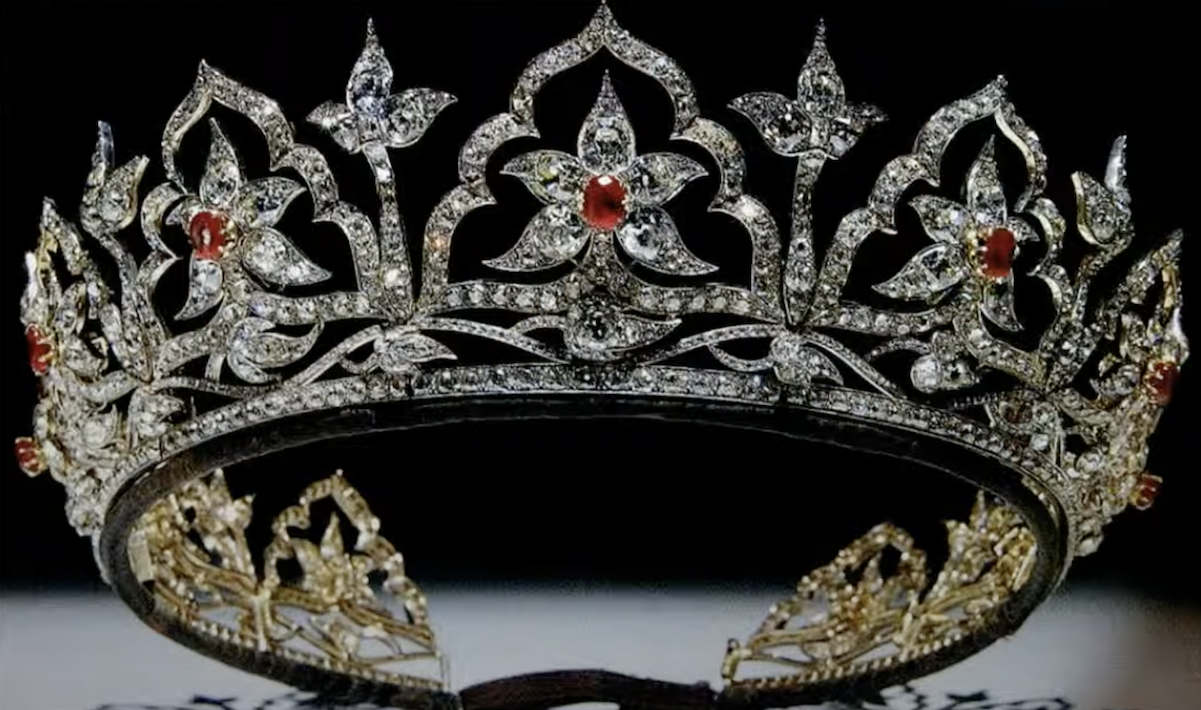 Has Queen Elizabeth gifted any of her jewelry to Kate Middleton or Meghan Markle?
The queen doesn't hoard all of the jewelry for herself. Rather, she's been generous in gifting her pieces — or at least allowing family members to borrow them for special occasions. Princess Beatrice wore the Fringe tiara to her wedding, and she's not the only one to borrow such an expensive heirloom.
Princess Eugenie's wedding tiara, the Greville Emerald Kokoshnik tiara, cost somewhere around $6 million. Kate Middleton's Cartier Halo wedding tiara is reportedly worth as much as $1.6 million. And Meghan Markle's Bandeau Diamond wedding tiara is valued around $2.5 million. Though the women don't technically own the jewelry, the queen has always been kind enough to let her family members borrow the pieces.