What Happens During Queen Elizabeth II's 8-Day Mourning Period Now That Prince Philip Has Died?
Buckingham Palace announced that Prince Philip has died at age 99. A pillar in the British royal family, the Duke of Edinburgh's death comes as a great loss to the monarchy and those who knew and loved him.
A man who did not want much fuss, Prince Philip's funeral plans are already outlined. He will likely not have a public viewing, but instead, his body will lay in St. James Palace for family and friends.
With the death of her husband of 72-years, things will certainly be different for Queen Elizabeth II moving forward. Here's what we know about the eight-day mourning period she will enter.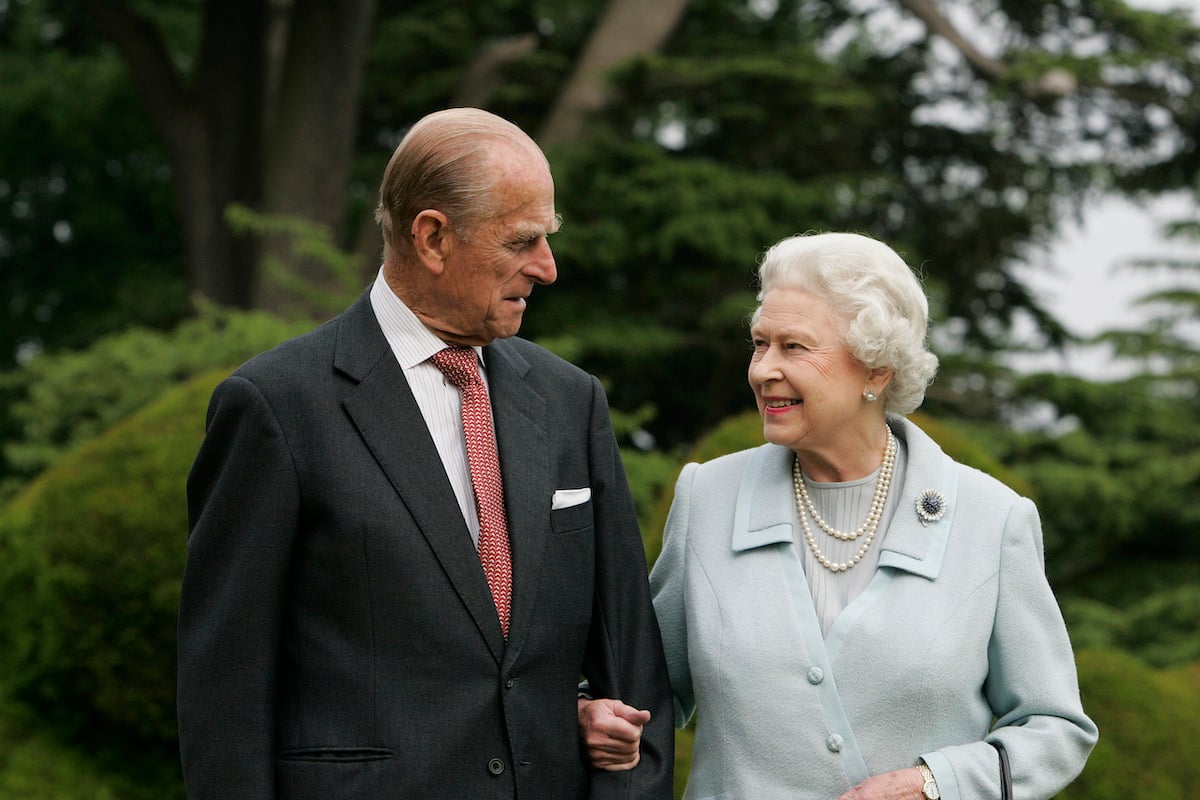 Queen Elizabeth II released a statement reacting to Prince Philip's death
Following an extended stay in the hospital in February and March of 2021, where he was treated for a pre-existing heart condition and an infection, the duke returned home in good spirits. It was said that he was very much looking forward to his 100th birthday in June 2021.
Sadly, Prince Philip died in the morning hours of April 9. 2021. "It is with deep sorrow that Her Majesty The Queen has announced the death of her beloved husband, His Royal Highness The Prince Philip, Duke of Edinburgh," Buckingham Palace said in a statement. "His Royal Highness passed away peacefully this morning at Windsor Castle."
As funeral plans for the prince begin, the queen will go into an eight-day period of mourning.
Inside Queen Elizabeth II's eight-day mourning period
Following Prince Philip's death, the queen will enter an eight-day period of mourning where she will stop all royal duties. As the queen mourns her late husband, the laws in the U.K. will not be given the Royal Assent, and all of the affairs of state will also be paused.
Though we're sure family members will want to be by the queen's side, she won't leave the people of the U.K. in the dark. She is expected to give a televised message in the coming days about the death of her beloved spouse.
While the queen will have her private period of mourning, the U.K. overall will have a formal period as well which is set to last for 30 days. Around the U.K., flags will fly at half-mast and we can count on numerous anecdotes about the late prince.
Prince Philip's funeral plans will be affected by COVID-19
Prior to his death, Prince Philip was adamant about not having a fussy funeral, and he did not want a public viewing of his body. Though he had some things outlined, amid the coronavirus (COVID-19) pandemic, plans have shifted.
There will be a royal ceremonial funeral at Windsor Castle in Berkshire, and dependent upon COVID laws, there will also be a military procession in London. In the coming days, the prince's body will be moved from Windsor Castle to Chapel Royal at St James's Palace. According to Daily Mail, Prince Philip will then be buried in Frogmore Gardens on Windsor Castle's grounds.
There would be rehearsals leading up to processional in normal times, but that all has to change amid the pandemic.