Queen Elizabeth Needs to be 'Protected' From Prince Harry, Royal Author Says
Prince Harry recently made headlines for a comment about wanting to 'protect' Queen Elizabeth. However, a royal expert believes Her Majesty needs protection from people like Harry.
Prince Harry recently made headlines when he opened up about his relationship with his grandmother, Queen Elizabeth. The Duke of Sussex even stated that he wants to "protect" Her Majesty and worries about her having "the right people around her."
However, according to a royal expert, the queen actually needs protection from Harry himself.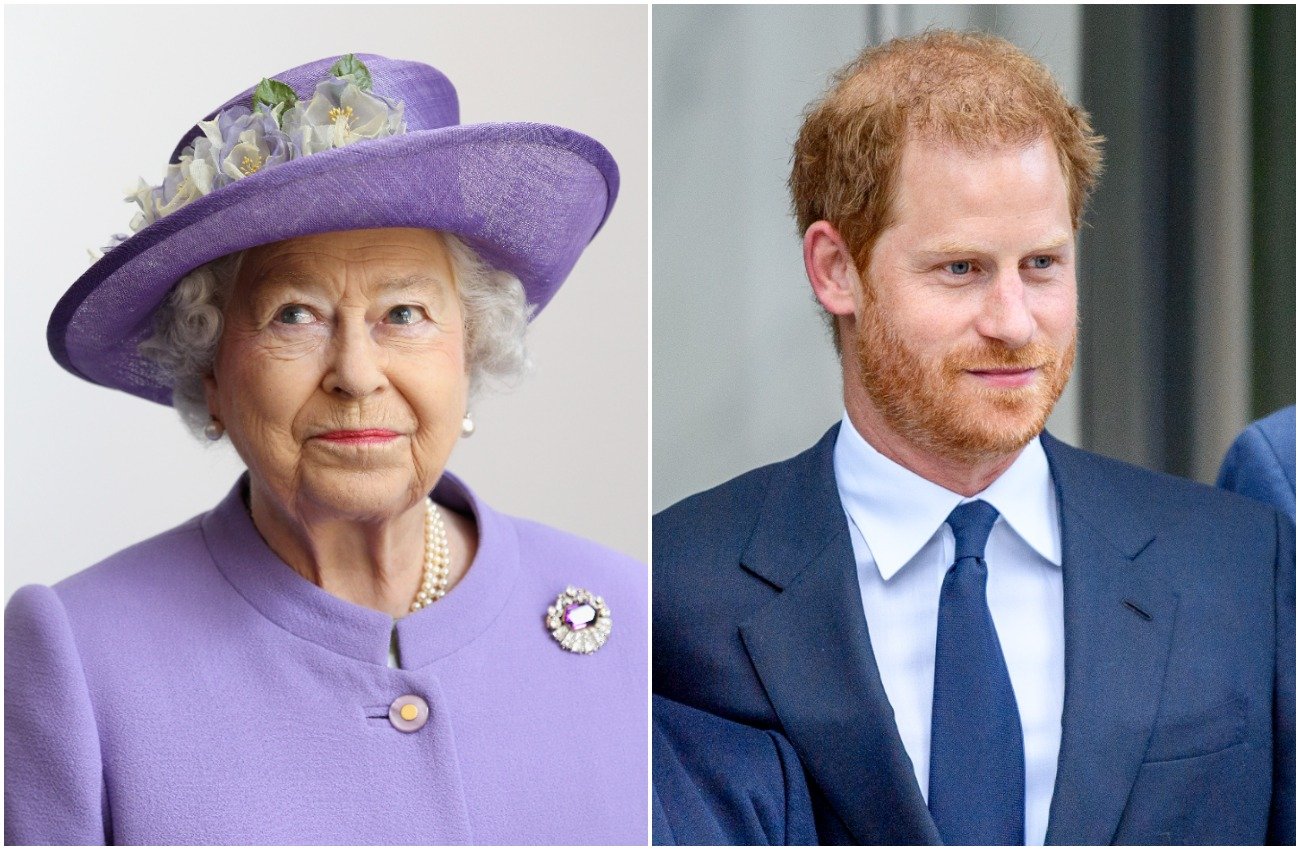 What did Prince Harry say about Queen Elizabeth?
Harry recently sat down for an interview with reporter Hoda Kotb. There, he talked about his brief meeting with Queen Elizabeth before flying to the Netherlands for the Invictus Games. In particular, he caught many people's attention with a comment about her protection.
"Being with her, it was great. It was just so nice to see her. She's on great form," he told Kotb. "She's always got a great sense of humor with me and I'm just making sure that she's, you know, protected and got the right people around her."
Harry also added, "We have a really special relationship, we talk about things that she can't talk about with anybody else."
Royal author believes the queen needs to be 'protected' from Prince Harry
According to royal author Tina Brown, the queen has advisors around her to protect her against people like Harry.
Young noted in her book, The Palace Papers, that Harry once had a meeting with Queen Elizabeth canceled by her private secretary, Edward Young. This happened allegedly because Young had concerns about Harry trying to talk to the queen in a private setting about something that was a constitutional matter.
Brown told The Daily Beast, "As I write in the book, there is a distinction which they all understand about whether you're going to see the queen as mummy or granny, or are you going to see the queen as Her Majesty, Queen Elizabeth II. And if it's the latter, then she's going to have her executive team with her, her private secretaries and her aides and so on, who will be there with notes and agendas as they should be."
Brown added, "She's the CEO of the monarchy and if you try to get around her, she needs the people around her to make sure that she is protected—protected from Harry."
The queen is reportedly 'vulnerable' to influence from her children
According to Brown, the queen is especially "vulnerable" to being influenced by her children. For example, some people have brought up concerns about Prince Andrew being close to Her Majesty and possibly influencing some of her decisions.
"She's vulnerable to her children's influence," Brown said. "This is why she needs to have a private secretary with her when she makes those kinds of decisions, because she's also a mother."
She added, "In any family there is one child who is closest to the aging parent, who lives nearer, and can run over there and be on call, and inevitably gets closer to the aging parent. How much more lobbying is he going to do to the queen? Are we going to wake up one day and find that the queen willed him Sandringham? I think there's a lot of nervousness right now about the proximity of Andrew to the queen. She is vulnerable."