Queen Elizabeth: 7 Photos From Her Birthday Through the Years
April 21, 2020, marks Queen Elizabeth II's 94th birthday. While she typically celebrates twice a year — once on the actual day of her birth and again in June with Trooping the Colour — this year her birthday will be subdued because of the coronavirus. That means no walkabouts greeting well-wishers or a special gun salute. However, that doesn't mean we can't reminisce on birthdays past. Ahead, check out photos of Queen Elizabeth on her birthday through the years. 
Her birthday in 1965
To mark her 39th birthday, the queen spent time with her family at Windsor Castle. Below, see the queen pushing a baby Prince Edward, Earl of Wessex in a stroller. Alongside them is the queen's husband, Prince Philip, Duke of Edinburgh and their daughter, Anne, Princess Royal. To the queen's left is her son, Charles, Prince of Wales.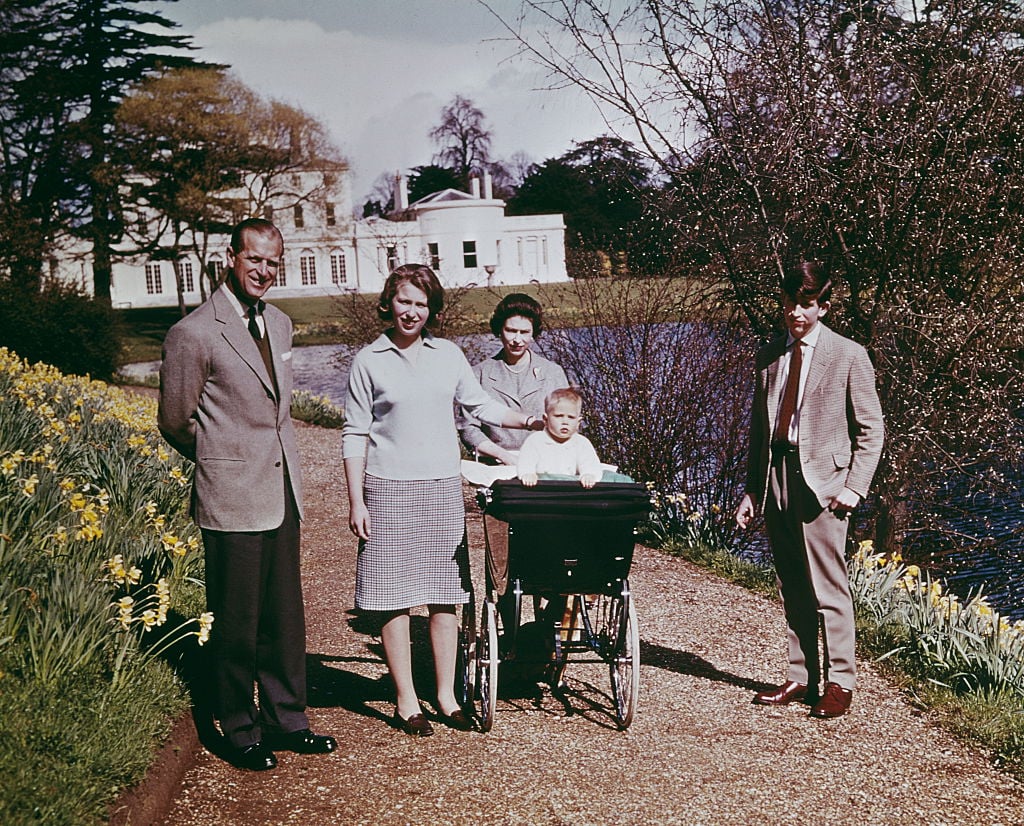 See what appears to Frogmore House, the venue for the royal wedding reception of Prince Harry, Duke of Sussex and Meghan, Duchess of Sussex, in the background.
Queen Elizabeth posed for photos on her 50th birthday
With Windsor Castle in the background, the queen flashed a smile for a photo taken on April 21, 1976, the day she turned 50.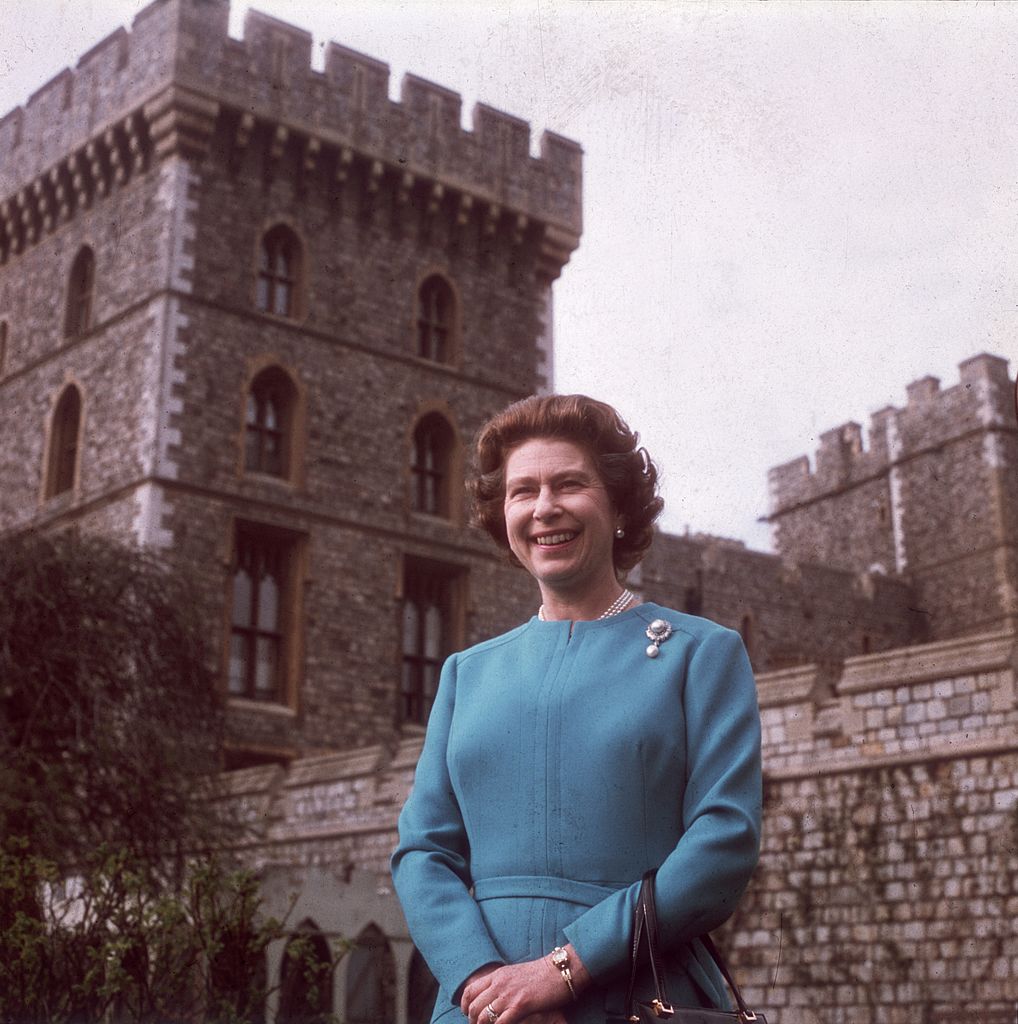 She spent the day with her family
While the queen may have more pomp and circumstance surrounding her birthday these days, spending time with her family has always been on the agenda. Before she became the leader of the British monarchy, the queen spent her birthday with family.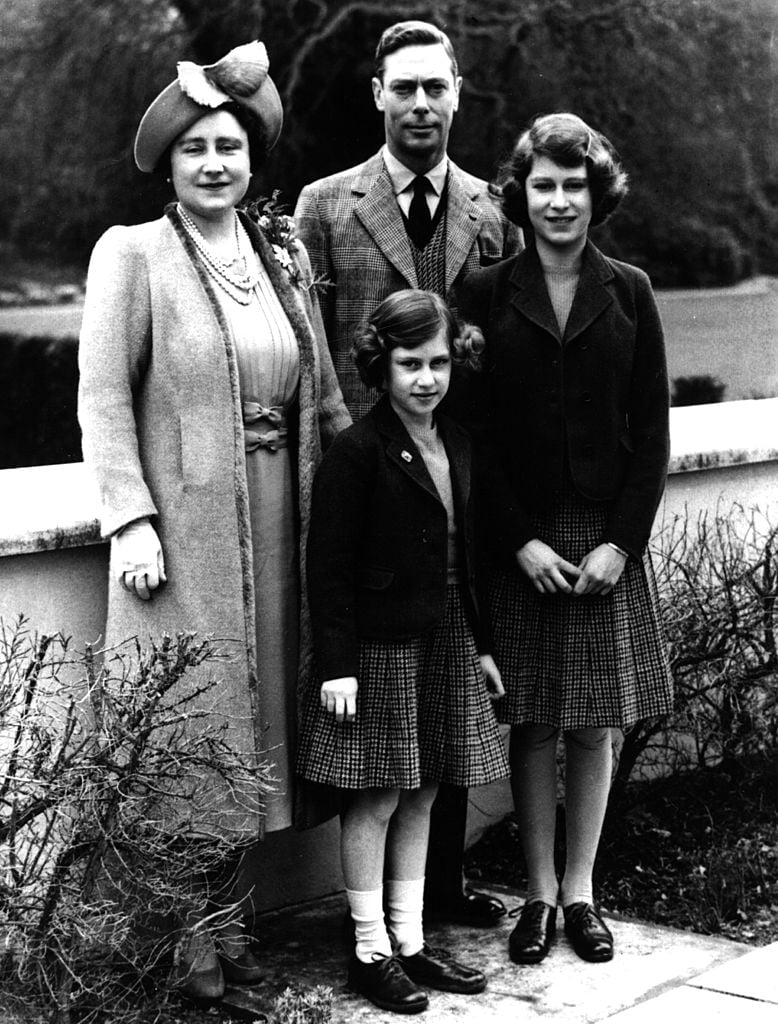 On the day of her 14th birthday in 1940, the queen, then known as Princess Elizabeth, posed for a photo with her parents, King George VI and Queen Elizabeth The Queen Mother, and her younger sister, Princess Margaret, Countess of Snowdon. 
Queen Elizabeth pledged her service to the British Commonwealth 
On the day of her 21st birthday on April 21, 1947, the queen, then known as Princess Elizabeth, gave one of her most memorable speeches while touring South Africa and Zimbabwe. According to the BBC, she pledged to dedicate her life to serving the British Commonwealth and Empire.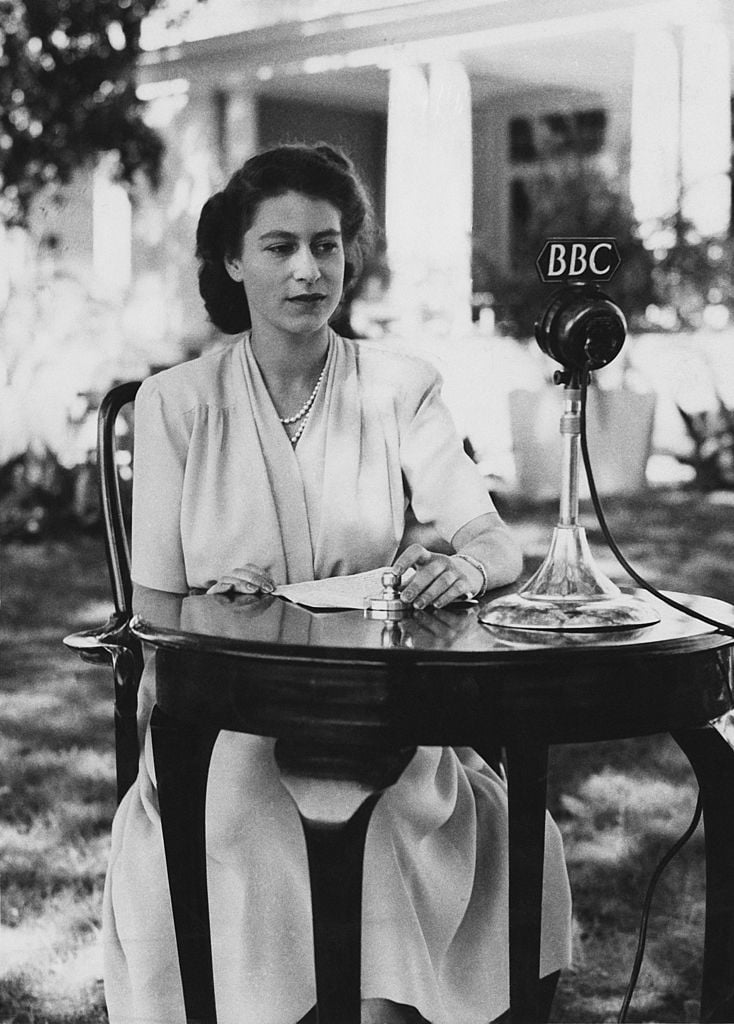 Note the strand of pearls the queen donned for the occasion. She's since worn a three-strand pearl necklace for a number of important addresses, according to People, including her April 2020 speech about COVID-19. 
She admired her birthday cake
The queen is known for her love of all things chocolate but especially chocolate cake. She reportedly eats cake on a daily basis. So, it's no wonder Queen Elizabeth looked so pleased upon seeing a birthday cake prepared for her by the Royal Welch Fusiliers in 1989.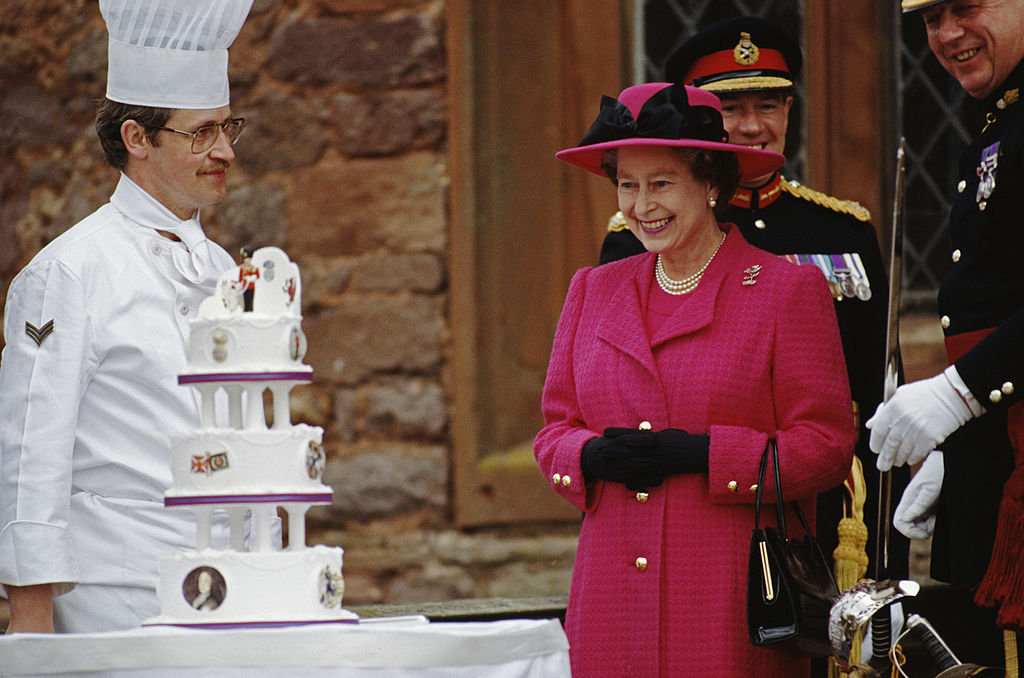 Eat like the queen by making her favorite dessert, a chocolate biscuit cake.
Queen Elizabeth opened birthday cards
On her 80th birthday, April 21, 2006, the queen took some time to read birthday cards sent to her by well-wishers.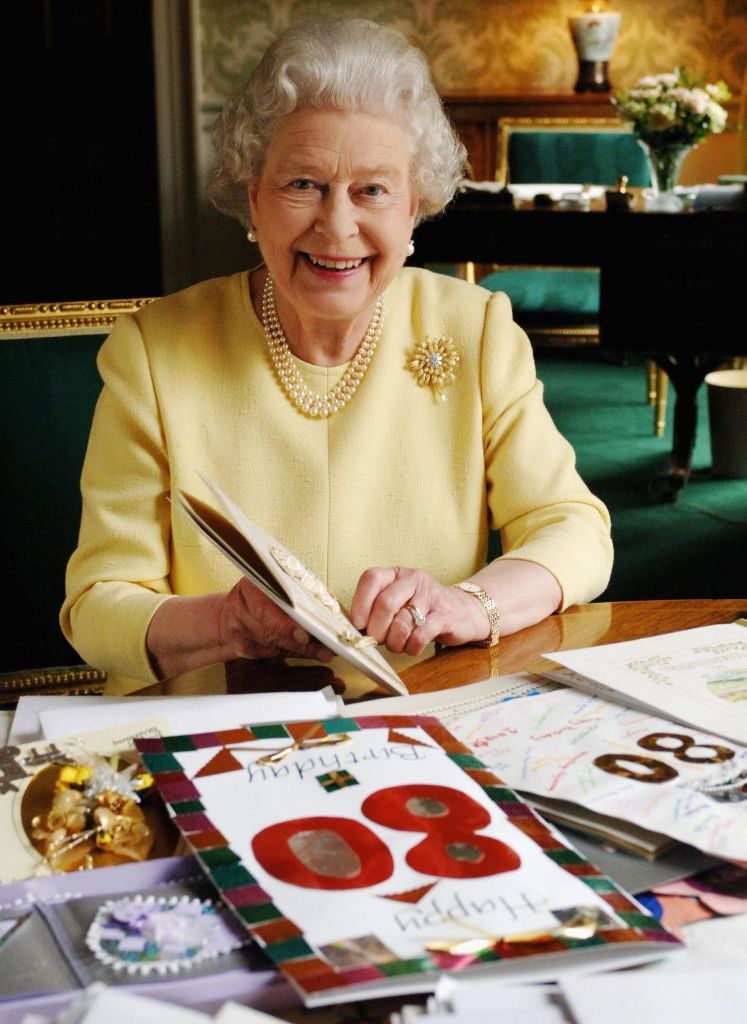 She went for a walkabout 
A decade later on her 90th birthday, the queen greeted the public during a walkabout in Windsor, England.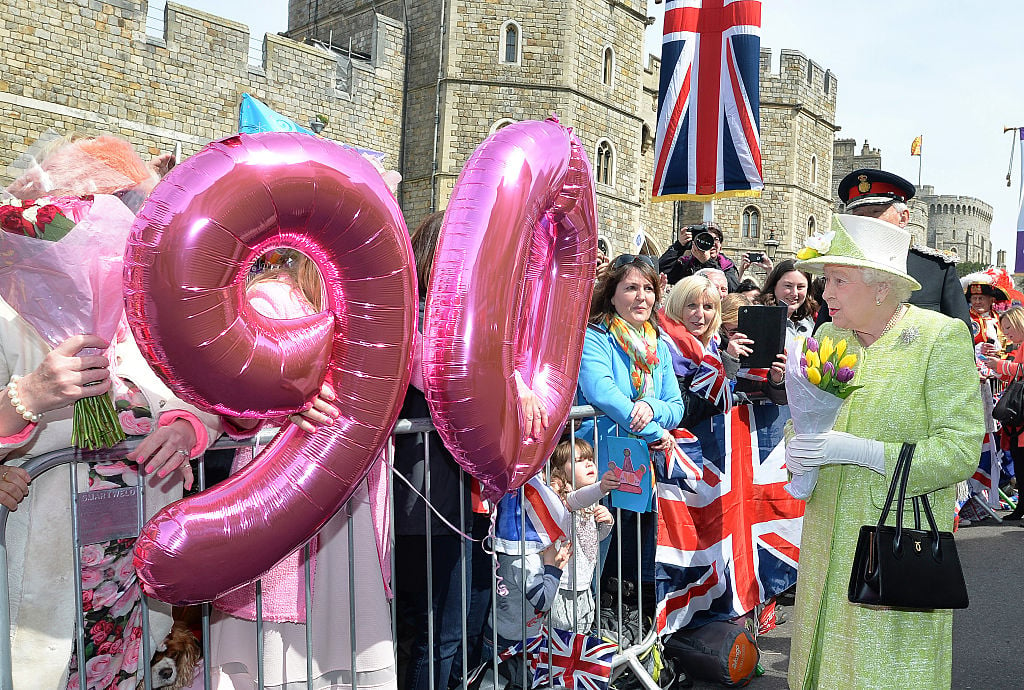 Happy birthday, Queen Elizabeth!