Queen Elizabeth Played the Funniest Prank On a Group of American Tourists at Balmoral
She may be one of the most well-respected women in the world, but that doesn't mean that Queen Elizabeth is prim and proper all the time. In fact, Her Majesty has a reputation for possessing a wicked sense of humor.
It's so endearing to think about the queen breaking royal protocol and having a good laugh every now and then, especially when it's all in good fun. It must be exhausting keeping up appearances even in the face of epic scandals. Over the decades, Queen Elizabeth has faced plenty of difficult times with her family — there's been divorce, death, and so many awful things. But laughter is the best medicine for the trials of life.
According to the Independent, the Queen played a hilarious prank on a group of tourists once. And the best part of all? They have no idea it even happened.
These American tourists had no idea who Queen Elizabeth was
For most royal fans, being in the presence of Queen Elizabeth would be incredibly stressful and exciting at the same time. The fans might question proper protocol, like whether they should bow or curtsy. Plus, they might wonder if they were even allowed to speak with Her Majesty if she didn't address them first.
For one group of American tourists visiting Balmoral, all those questions weren't even a thought — because they didn't recognize one of the most famous faces in the world!
The queen had a cheeky response for a group touring her country home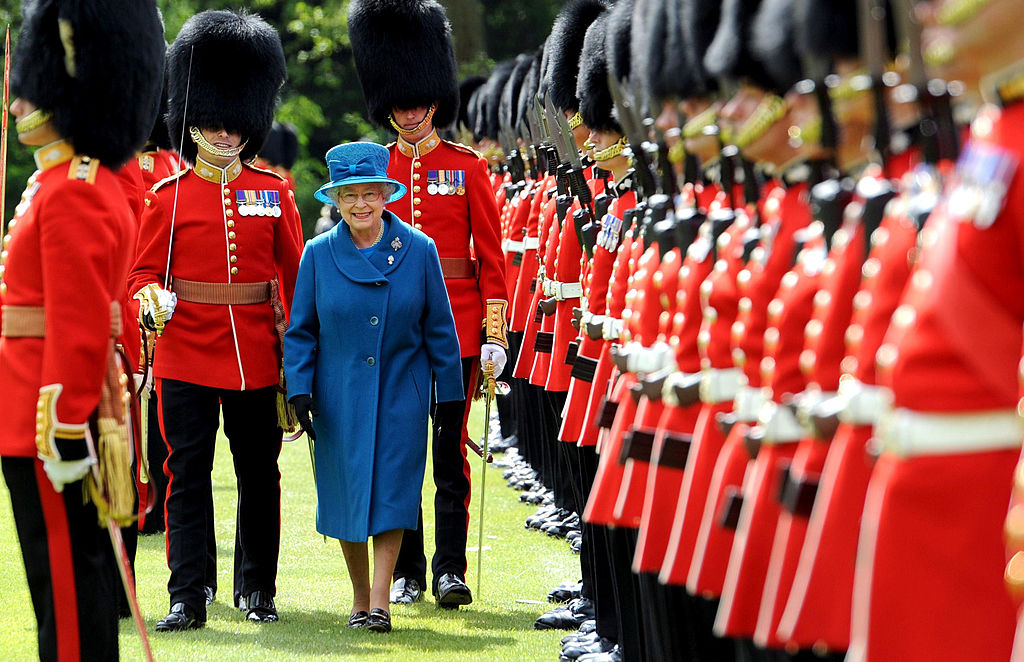 Balmoral is one of the queen's favorite places in the world. She spends several weeks of every summer there, entertaining family, relaxing, and even doing the dishes on occasion. But the grounds are open to public tours from May through July, making it possible for commoners to bump into Queen Elizabeth while she's visiting at those times.
The Queen's former protection officer Richard Griffin revealed that's exactly what happened one day. But since Her Majesty was dressed in a headscarf and tweed coat, the tourists didn't realize who they were speaking to.
When one of the tourists posed the question, "Have you ever met the queen?" to Queen Elizabeth herself, she had the best response. "No," she said with a totally straight face. Then, indicating a nearby police officer, she said, "But he has."
The tourists left shortly after and had no idea they'd been speaking with the queen the whole time.
Queen Elizabeth doesn't take herself too seriously
Though she knows when to be formal, Queen Elizabeth has a fun personality that makes her well-liked in the royal family and beyond. This anecdote is one of many that illustrates why so many people love the queen and have for decades.
Over the years, the queen has shared plenty of one-liners, like when she quipped that the Prime Minister of Canada made her "feel old" or joked that people were trying to end her life with poisonous lily of the valley floral bouquets. It's all just proof that Queen Elizabeth is one funny monarch!