Queen Elizabeth Refused to Break 1 Rule For Philip's Funeral, Felt It Would Be 'Unfair'
Queen Elizabeth reportedly refused the U.K. government's offer to temporarily ease coronavirus restrictions at Prince Philip's funeral in April 2021 because she didn't want special treatment.
Prince Philip's funeral could've been different. Queen Elizabeth famously sat alone during a small funeral service for her longtime husband in April 2021. However, a report says the leader of the British royal family refused the opportunity to break the U.K.'s coronavirus (COVID-19) rules to allow for a larger gathering.
30 people attended Prince Philip's funeral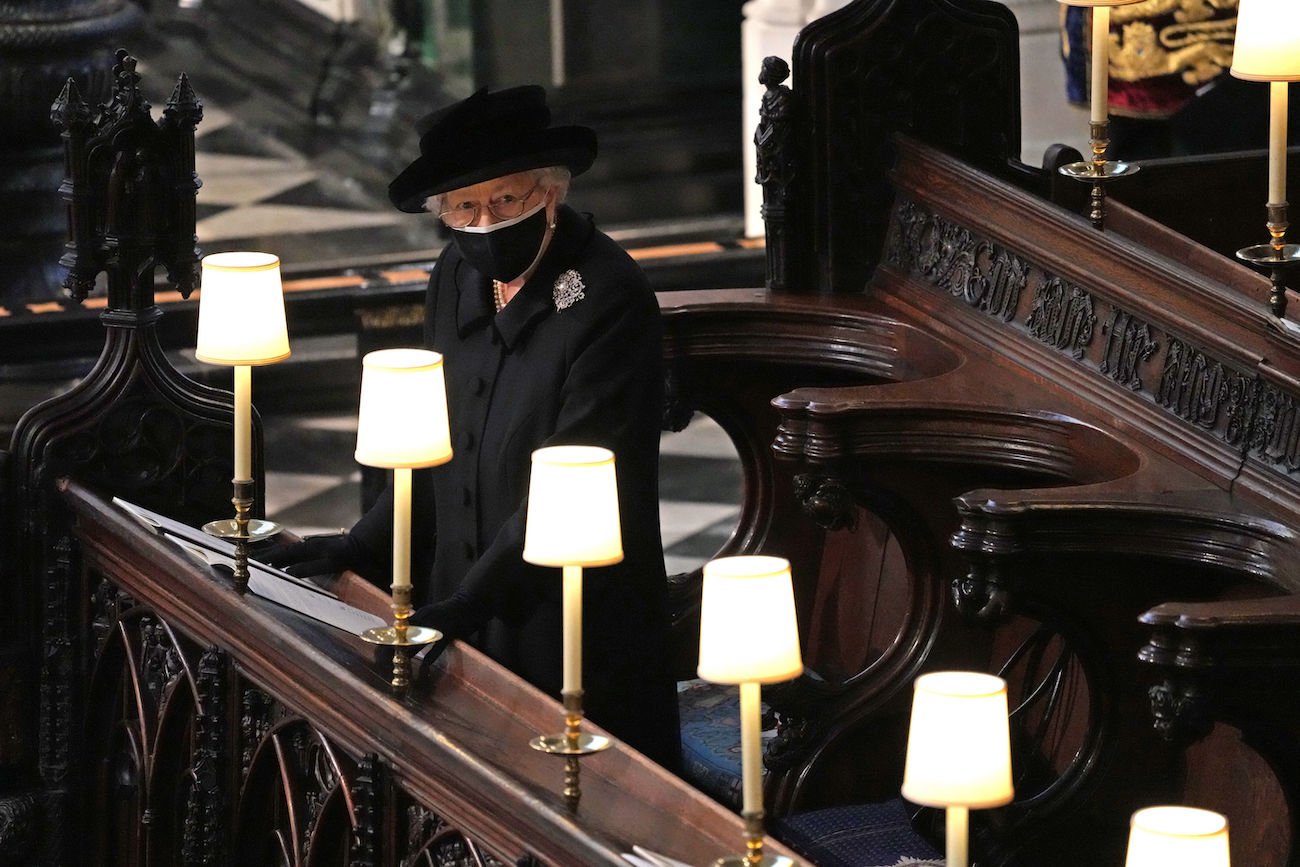 Typically the death of a high-ranking British royal means an elaborate funeral. However, that wasn't the case for the Duke of Edinburgh. 
Buckingham Palace announced Philip's death on April 9, 2021, by posting a statement on the royal family's social media accounts. 
It read: "It is with deep sorrow that Her Majesty The Queen has announced the death of her beloved husband, His Royal Highness The Prince Philip, Duke of Edinburgh. His Royal Highness passed away peacefully this morning at Windsor Castle."
At the time of Philip's death, the U.K. government had COVID-19 lockdown restrictions in place limiting the number of people who could attend gatherings including funerals. 
Meanwhile, Philip's funeral plans had been in place for years meaning they had to be adjusted to meet the government's COVID-19 rules. Consequently, the funeral became much more intimate than originally planned. Only 30 people were allowed to attend.
There were restrictions on the guestlist but also the events of the day. The Duke of Edinburgh's funeral consisted of two parts; a procession and service. 
Philip's funeral began with a procession on the grounds of Windsor Castle. Queen Elizabeth and Philip's four children, Prince Charles, Prince Andrew, Prince Edward, and Princess Anne, as well as other family members such as Prince William and Prince Harry walked behind a Land Rover carrying Philip's body. 
Later, a 50-minute service took place inside St. George's Chapel where guests were required to wear face masks. 
Queen Elizabeth turned down the government's offer for eased COVID-19 restrictions at Prince Philip's funeral
Queen Elizabeth didn't want any special treatment when it came to Philip's death. Per Express, a January 2022 Private Eye magazine report found that the U.K. government contacted Buckingham Palace following Philip's death, offering to temporarily ease COVID-19 restrictions.
"The Queen declined the offer on the grounds it would be unfair at a time when others were grieving for loved ones in lockdown," Private Eye reported. "The palace told Downing Street that she wanted to set an example rather than be an exception to the rules."
So Queen Elizabeth sat alone inside St. George's Chapel per guidelines as the rest of her family sat in nearby pews. 
The royal family's expected to have a memorial for Prince Philip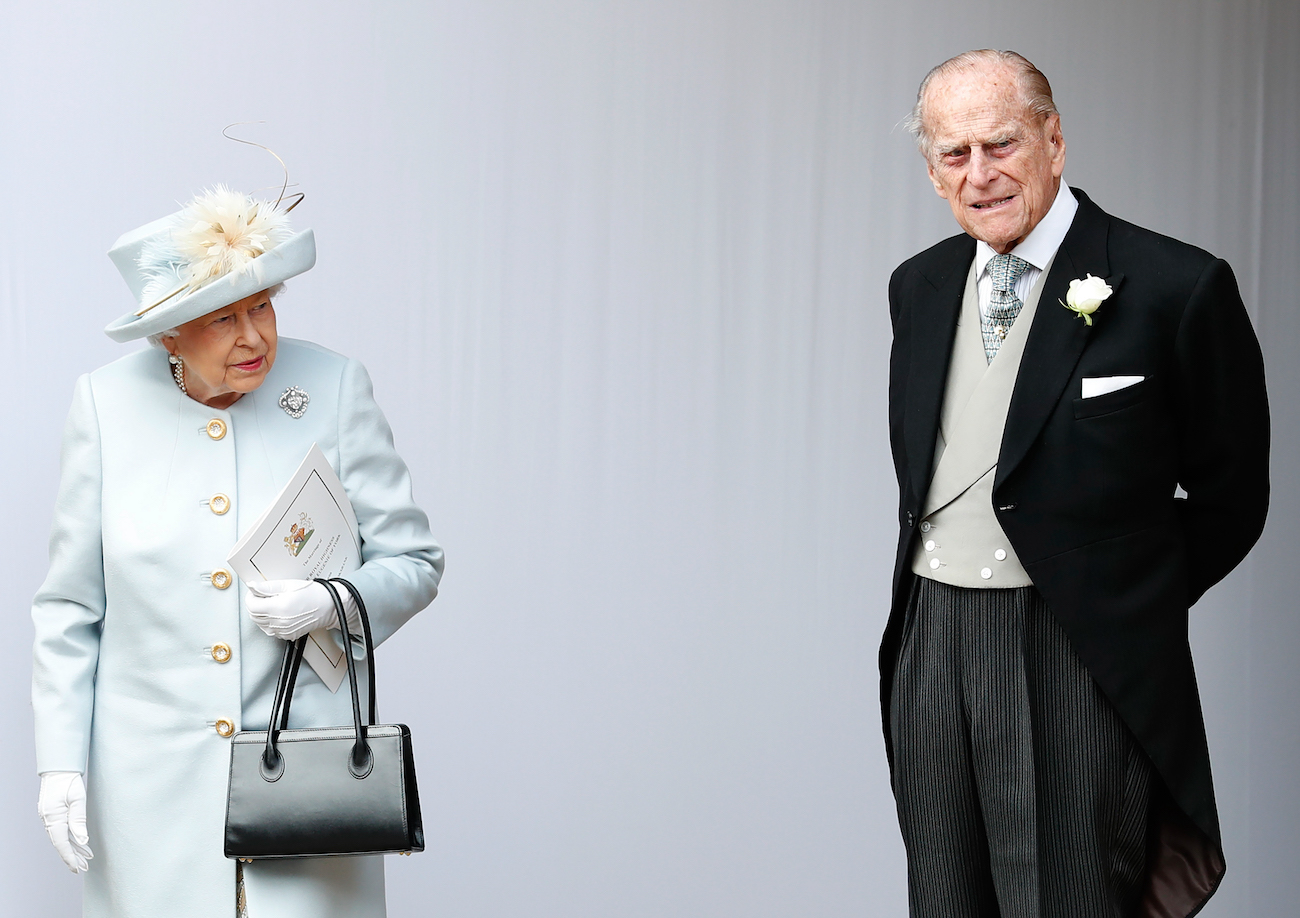 A year after Philip's death the royal family is expected to come together to remember the Duke of Edinburgh. 
As royal author Omid Scobie wrote on Twitter, Buckingham Palace confirmed in December 2021 Queen Elizabeth agreed to a "special Service of Thanksgiving for the life of Prince Philip" at Westminster Abbey. 
It will be held in the spring of 2022 with more details to be released later.