A Member of Queen Elizabeth II's Royal Staff Stole Items From Buckingham Palace and Sold Them on eBay
With numerous British royal family members, it takes a great deal of time, money, and effort to run each royal household. Queen Elizabeth II and the royals rely on their staff for everything from extensive schedules involving royal events, appearances, and overseas trips to planning banquets and choosing the right outfits.
Though the pay isn't exactly extensive, many people covet various positions with the royal family because it comes with many perks. Not only does it place you in proximity to one of the most famous families on the planet, but it also looks great on the resume and can often be a stepping stone for greater opportunities.
Unfortunately, some people want to get close to the royals for the wrong reason despite extensive training. In fact, a former member of Queen Elizabeth's staff was just caught selling stolen items from Buckingham Palace on eBay.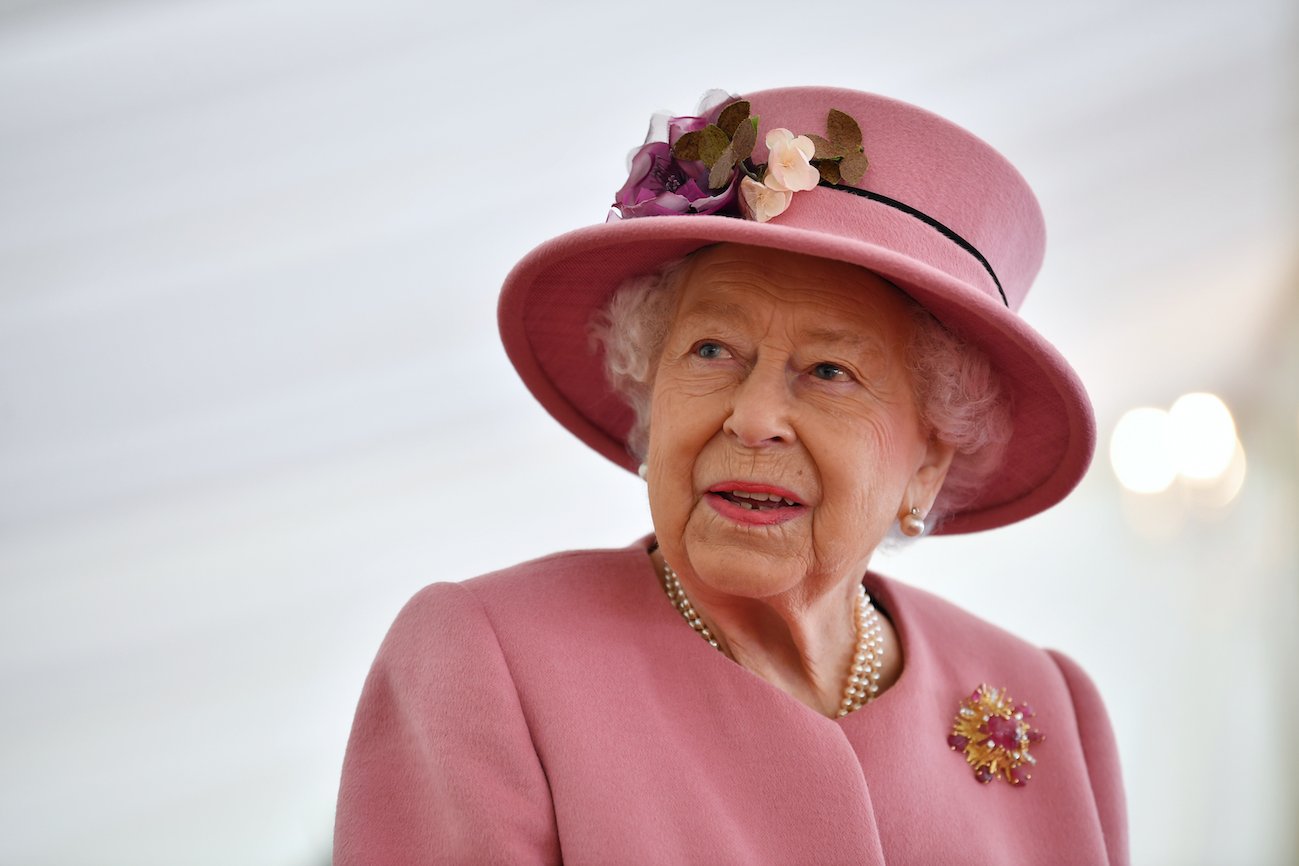 Queen Elizabeth II and the British royal family employ a ton of royal staffers
As the Sovereign Monarch, the queen employs a ton of royal staffers that work for her alone. They include someone who breaks in her shoes, a chef, cleaners, a butler, a dishwasher, a groom and a liveried helper for the stables, a telephone operator, a communications manager, a social media specialist, a master of the household, and a private secretary among other vast and extensive roles.
According to Forbes, these staffers are "those who make things happen in a royal household, and the best of them are neither seen nor heard." It's also stressed above everything else that discretion is key. While living and working in such proximity to the royals, staff members will witness intimate aspects of their lives. Protecting the privacy of the royals is paramount.
With upward of 1,000 people working in and around the queen alone, not everyone is there to just do their job.
Former royal staffers have made millions off the royal family
Those who work for the royal family certainly don't go into it for the money. Forbes is reporting that the queen only recently began paying her staffers a "living wage."
"Being hired to work in one of her palaces is not as difficult as it may seem," Forbes reports. "It's well documented that they are generally poorly paid, work long hours, live in small quarters, and many times deal with jealousy and resentment from fellow staff."
Yet, some former staffers have made millions of the royals. Paul Burrell, the late Princess Diana's butler, was very close to the princess during her time in the royal family. In 2003, he published a memoir, A Royal Duty, about his time working for the princess and Prince Charles. He also wrote about his acquittal on theft charges for stealing Princess Diana's belongings following her death. The book became an international bestseller.
Prince William and Prince Harry have called it a "cold and overt betrayal" of their mother.  
A member of Queen Elizabeth II's staff sold items from Buckingham Palace on eBay
While Burrell may have been acquitted, another royal staff member was just caught selling stolen items from Buckingham Palace on eBay. Adamo Canto, a former Buckingham Palace catering assistant, just pled guilty to three theft counts between November 2019 and August 2020.
According to BBC, Canto stole a "significant quantity" of items from the palace and sold them on eBay. The police recovered even more items from his quarters at the palace's Royal Mews.
The items included signed official photographs of Prince Harry, Prince William and Catherine, Duchess of Cambridge, a Companion of Bath medal belonging to the Master of the Household, Vice Admiral Master Tony Johnstone-Burt, and a royal state banquet photo album of President Donald Trump's visit to the U.K., worth $2,000.
In total, Canto stole 77 different items. Canto had already sold 37 items on eBay for well undervalue bringing in $10,000 for his efforts. The former staffer has been released on conditional bail and could face a jail sentence.