Queen Elizabeth Stripped Prince Harry and Meghan Markle of Their Titles Because She Does Not Trust Them, Royal Author Claims
Prince Harry and Meghan Markle announced in January 2020 that they would step down as senior members of the royal family. A few months later, the couple moved to Los Angeles to set up life as private citizens in the United States.
Although the couple has not cut ties with the royal family, and Harry is still in line for the throne, they no longer use their royal titles because of an agreement with Queen Elizabeth. It is not clear exactly why Harry and Meghan have been stripped of their titles, but a royal author claims Her Majesty does not trust them to use the titles properly.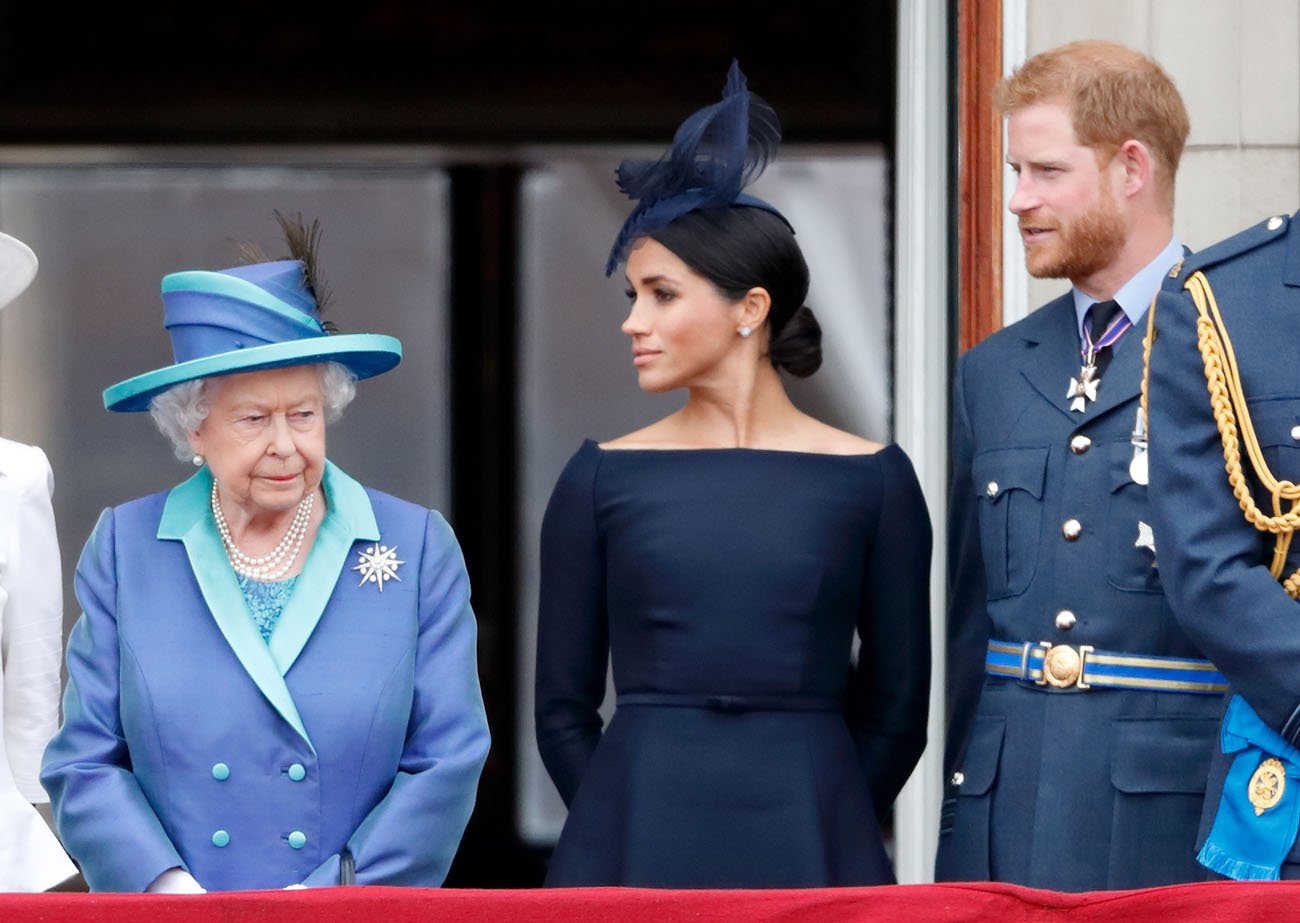 Prince Harry and Meghan Markle are not allowed to use their HRH titles anymore
Harry and Meghan are officially called the Duke and Duchess of Sussex—titles they can still use. However, after stepping down as senior royals, Queen Elizabeth asked them to drop the use of "HRH" (or "His/Her Royal Highness").
This is a big deal because Queen Elizabeth does not allow just anyone to use HRH to style themselves. She granted Meghan the title after she married Harry in 2018, and Her Majesty continues to reserve the right to restrict its usage.
Something else Harry and Meghan have been barred from doing is using the brand "Sussex Royal." This was the couple's social media name, but their accounts containing this name have been inactive since the spring of 2020.
Additionally, Harry was also asked to relinquish his military titles, which he earned while serving in the British army from 2005 to 2015.
Queen Elizabeth reportedly does not trust Harry and Meghan to use the titles properly
Queen Elizabeth seemed to have understood that Harry and Meghan wanted to make their own money after their departure. However, royals are not supposed to make money off their titles and statuses, so she reportedly placed restrictions on them to be sure they could not use their ties to the monarchy to grow their bank account.
"The Queen deliberated for several weeks, then ruled that Harry and Meghan could not use Sussex Royal as the brand name to market their merchandise and various activities in North America," author Robert Lacey wrote in the upcoming book Battle of Brothers, as reported by Express. "It was reliably reported that Her Majesty remained well-disposed towards her grandson and granddaughter-in-law."
Lacey also said that another reason Queen Elizabeth did not want Harry and Meghan to keep their titles was because she simply did not trust them.
Lacey wrote, "She wished them well in their new life in Canada — and her 'eighth great-grandchild' as well, of course. But it was also said by those in the know that the couple's erratic and impulsive behaviour for the past year had not inclined Queen Elizabeth II to entrust the Sussexes with the use of the word 'royal' any time soon."
Some reports say Harry and Meghan could eventually relinquish all of their titles anyway since they want to work more in Hollywood, where titles are not as important as connections and experience.