Queen Elizabeth Is Trying Hard to Not Show 'Weakness' in Public Amid Health Issues, Royal Experts Say
This year, Queen Elizabeth II is celebrating her Platinum Jubilee, which marks her 70th year on the throne. However, like many other 95-year-olds in the world, Her Majesty is experiencing some health issues. Nevertheless, some royal experts believe she is trying to not show "weakness" in public.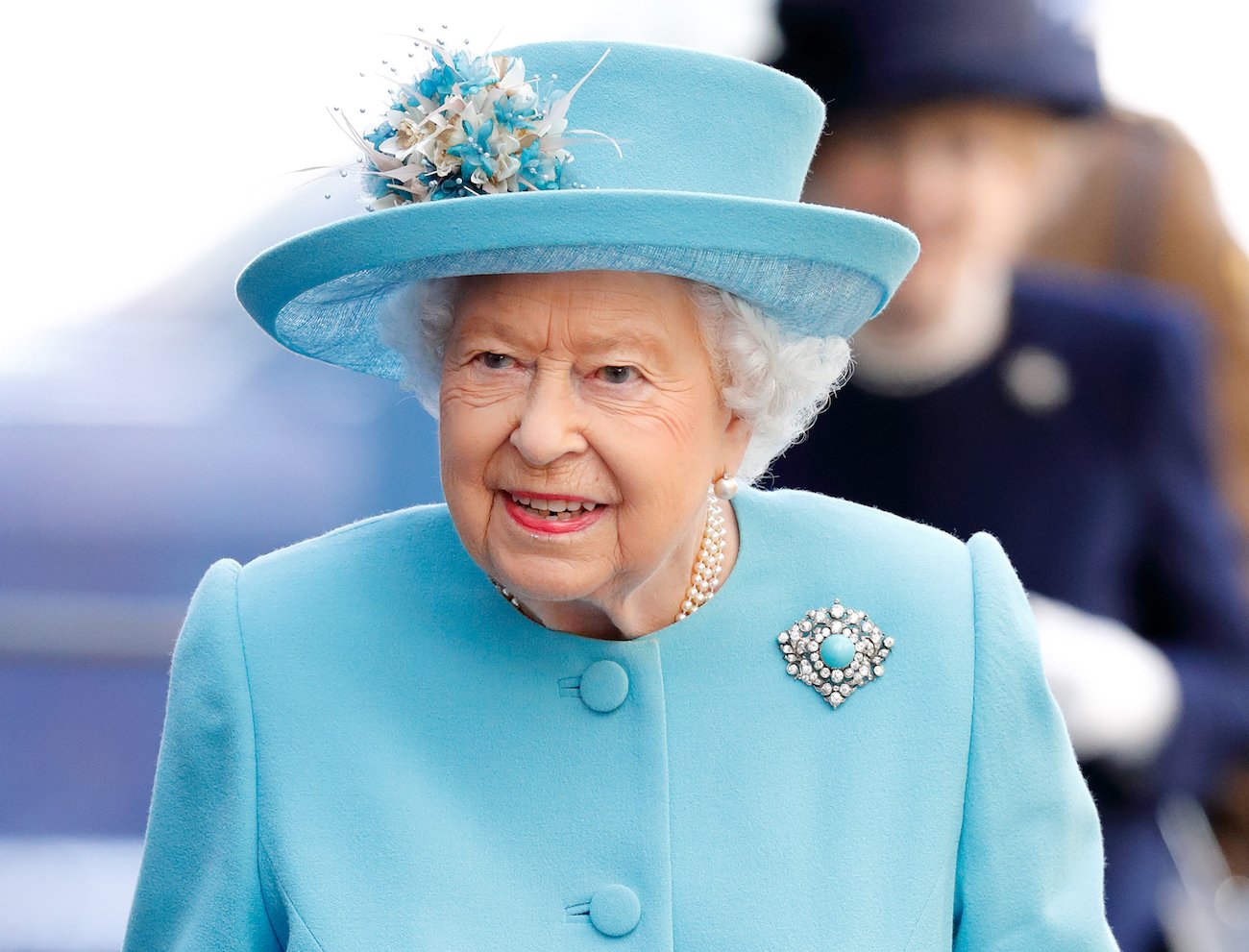 Queen Elizabeth has been battling health issues
In October 2021, the queen spent some time in a hospital. Although the palace did not release details about her health condition, she did cancel a trip to Northern Ireland. According to a spokesperson, she was also advised by her doctor to "rest for at least the next two weeks" and take on "light, desk-based duties."
Then, in February 2022, Queen Elizabeth tested positive for COVID-19. Fortunately, she experienced mostly "mild, cold-like symptoms," according to the palace.
Nonetheless, many onlookers are concerned about her health. Some people even believe she has been looking frail these past few months.
Queen Elizabeth is trying to not show 'weakness,' royal experts say
RELATED: Queen Elizabeth Has a 'Not Normal' Way of Eating Meat, According to Former Butler
On Mail Plus' series Palace Confidential, a panel of royal experts recently discussed Her Majesty's health conditions. Although the queen is now using a walking stick, it seems like she is still trying to avoid showing "weakness" to the public. The experts believe she might never take it a step further and use other mobility devices, such as a wheelchair.
"I have to say, personally, I think it's incredibly unlikely we will ever see her in some kind of a wheelchair," journalist Rebecca English said. "Not that there's anything wrong with it, but the queen is a woman of her generation. She's very proud. She's never really liked to make concessions to her age, although she is doing that now, reluctantly, by using a walking stick."
Author and historian Tessa Dunlop also noted that many people of Queen Elizabeth's generation follow the "stiff upper lip" policy and do not like to "own or flaunt your weaknesses."
Meanwhile, The Mail on Sunday's editor Charlotte Griffiths commented that the queen's "role in the monarchy is to be the most steadfast pillar" and that is the image people want to remember her as.
Queen Elizabeth takes service to her country very seriously
Although Queen Elizabeth is at the age when most people have retired already, she is still carrying on with her duties. This is because Her Majesty's job revolves around service to her countrymen, and she takes this role very seriously.
During her 21st birthday in 1947, the then-Princess Elizabeth told her people, "I declare before you all that my whole life whether it be long or short shall be devoted to your service."
Author Matthew Dennison also wrote in the book The Queen, "As throughout a life in which she had consistently honoured her father's belief that 'the highest of distinctions is the service of others', she had placed the monarchy first, safeguarding its mission of service and duty that could never, she was certain, be a part-time calling."
RELATED: Queen Elizabeth II Had a Spoiled Childhood But There Was 1 Thing Her Family Refused to Give Her